Blanca, Colorado
Sierra Grande PK-12 Replacement School
Located in the heart of a hard-working, rural community and overlooking the beautiful Mount Blanca, the new Sierra Grande School will be a transformational element for Sierra Grande School District — bringing new educational opportunities and healthy, flexible learning environments.
The project is the first known school in Colorado to be designed with Passive House principles, meaning it is a super-insulated building envelope and with simplified mechanical systems. The new facility is all electric and no fossil fuels will be used on campus. The project is pursuing CHPS Verified Leader Certification.
The PK-12 campus includes classrooms, two gyms, cafeteria commons, and spaces that support innovation and a variety of Career and Technical Education (CTE) programs. The new school is designed to adapt to short and long-term needs and provide flexibility for students and teachers, allowing and encouraging 21st century learning principles. Learning communities offer a spectrum of learning spaces, from group rooms to small learning commons, and the gyms and large cafeteria/student commons accommodate for performance, sporting events and community meetings. A library/Media center offers a combination of learning opportunities that support new technology and provide quiet nooks for reading.
The district underwent an extensive Master Planning process in 2017-2018 and was awarded a BEST Grant in 2019.
Client: Sierra Grande School District R-30
Studio: Grow
Market: Education
Size: 85,800 Square Feet
Scope: New Construction
Services: Architecture, Interior Design
Delivery Method: Construction Manager at Risk
Key Project Contacts: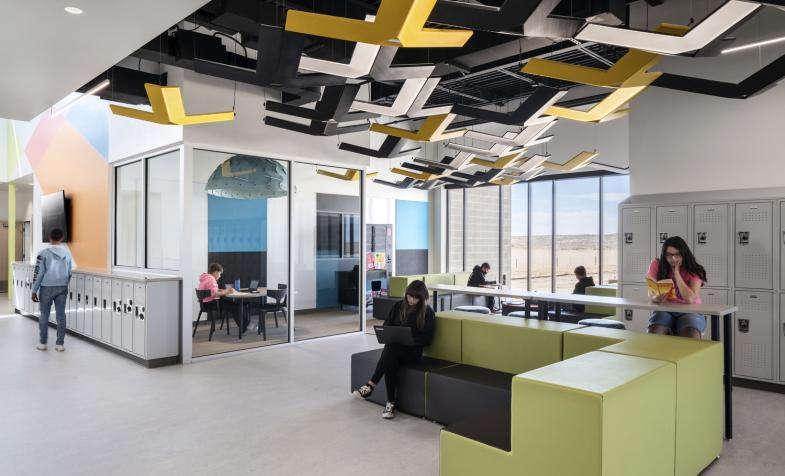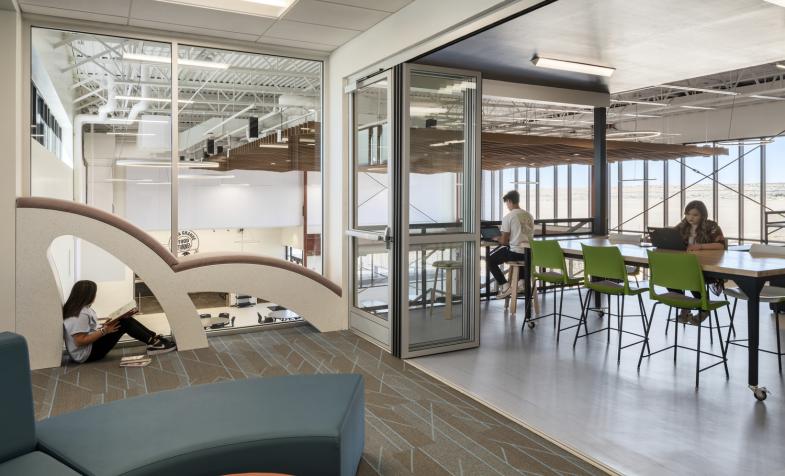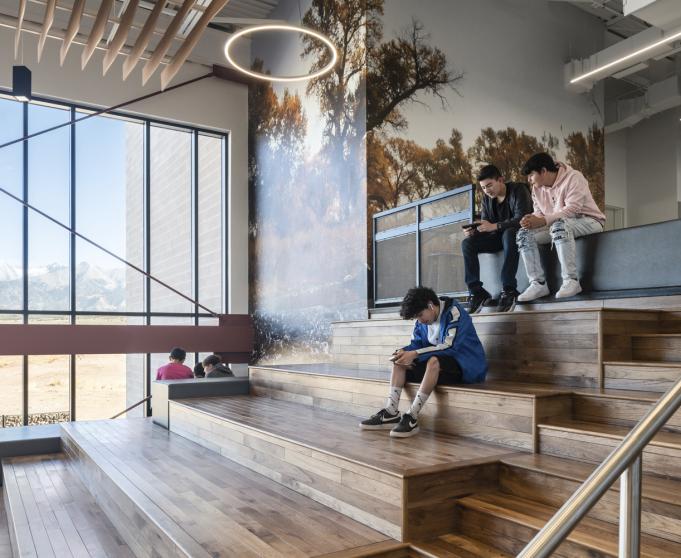 "Future-Proof" Your School with the Passive House Framework
When it comes to the design of high-efficiency schools, it is possible to have your cake and eat it too. Learn how designers "future-proofed" Sierra Grande School against the usual pitfalls of sustainable, high-efficiency buildings by embracing the Passive House framework.