Laurentian Elementary School Wins 2023 John Shaw Award
Laurentian Elementary School Wins 2023 John Shaw Award
Laurentian Elementary School just won the 2023 John Shaw Award!
Given out by the Association for Learning Environments, this prestigious award celebrates designs that result from collaboration with educators, students, and community representatives.
Congratulations to the entire project team on this accomplishment!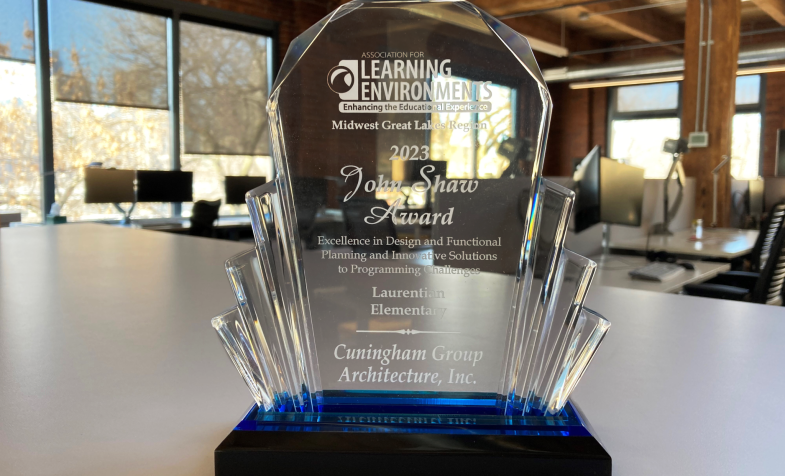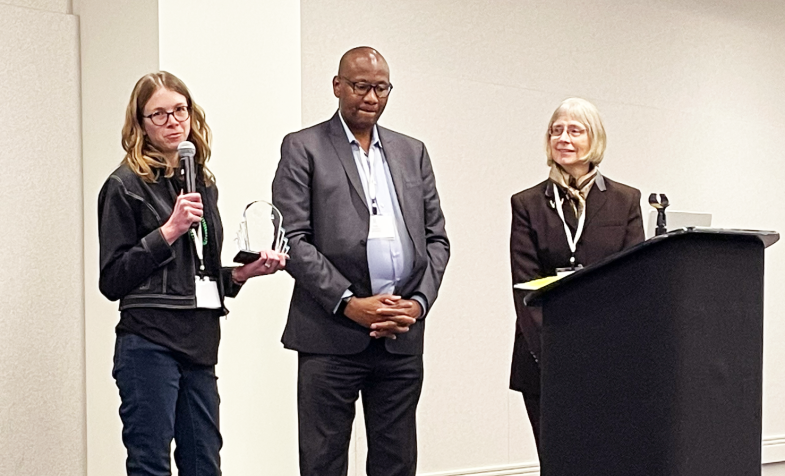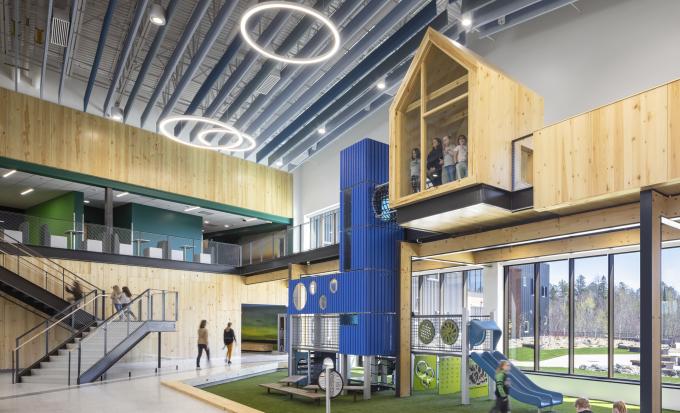 Laurentian Elementary School
In 2020, the previously rival Northern Minnesota communities of Eveleth, Gilbert, and Virginia came together to form Rock Ridge School District. As the first of three new Rock Ridge schools to be completed, Laurentian Elementary is a symbol of the industry, topography, and history that makes Minnesota's Iron Range so unique.
Organized around four Next Century learning neighborhoods, Laurentian Elementary elevates the quality of students' educational experiences by inspiring collaborative learning and bridging general learning with advanced opportunities.