Eveleth, Minnesota
Laurentian Elementary School
In 2020, the previously rival Northern Minnesota communities of Eveleth, Gilbert, and Virginia came together to form Rock Ridge School District. This brand-new district sought to create educational programs designed around the 21st century skills of critical thinking, communication, collaboration, creativity, citizenship, character, entrepreneurship, and global competence.
As the first of three new Rock Ridge schools to be completed, Laurentian Elementary is a symbol of the industry, topography, and history that makes Minnesota's Iron Range so unique.
Organized around four Next Century learning neighborhoods, Laurentian Elementary elevates the quality of students' educational experiences by inspiring collaborative learning and bridging general learning with advanced opportunities.
These neighborhoods are flexible, collaborative, and student focused. A unique, multi-story commons connects the learning neighborhoods and welcomes the community into the heart of the space. With breathtaking views of the surrounding forest, the commons connects users to the landscape and inspires play, both inside and outside.
Designed in collaboration with ARI. 
Client: Rock Ridge Public Schools
Market: Education
Size: 88,500 Square Feet
Scope: New Construction
Services: Architecture, Interior Design
Delivery Method: Construction Manager as Adviser
Key Project Contacts: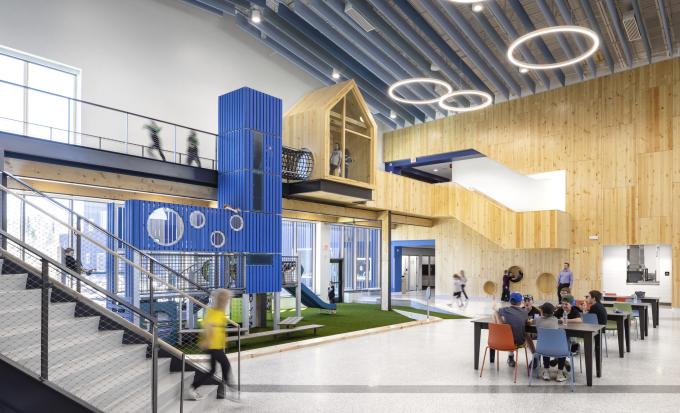 Designing for Play
Given Northern Minnesota's extreme cold weather, indoor play is a central design feature within the school. Upon entering the school, students are greeted by a wooden treehouse. This two-story play space and tower opens to a large, outdoor commons and is connected to a bridge spans the two learning wings.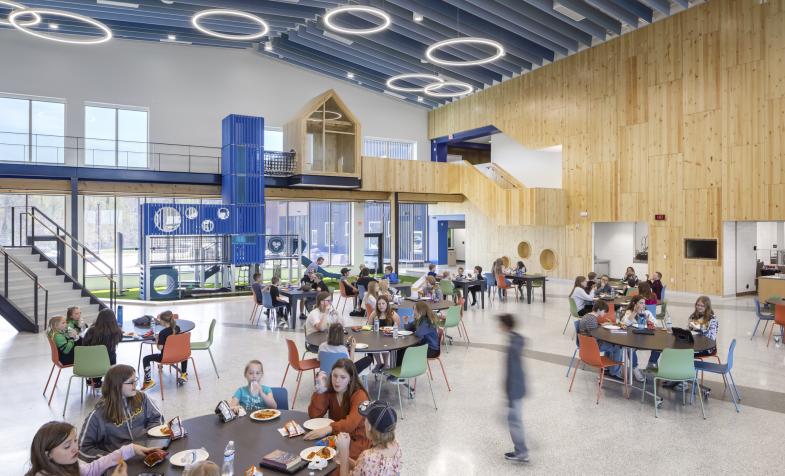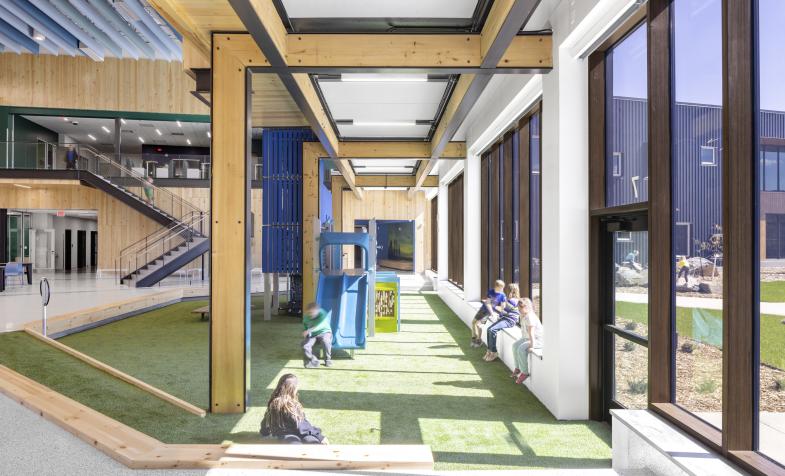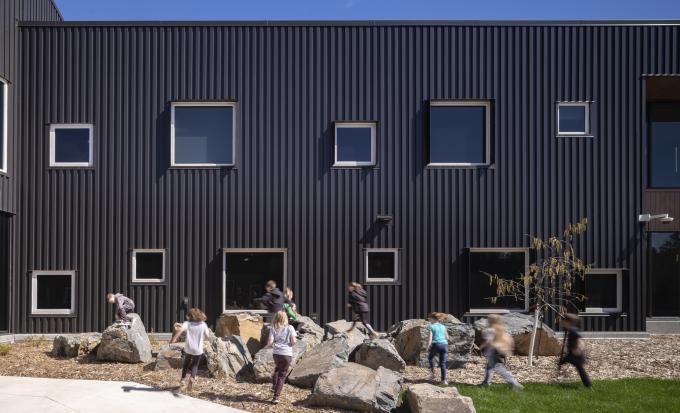 Utilizing Local Resources
Laurentian Elementary School protects and utilizes its surrounding natural context by integrating local resources, including steel and wood, into the fabric of the school's material palette — an embrace of its natural context, both programmatically and aesthetically.