San Diego, California
Sharp Mesa Vista Psychiatric Hospital Expansion and Renovation
Cuningham's work on Sharp Mesa Vista Hospital — the largest privately-operated acute psychiatric hospital in San Diego county — features renovations to multiple areas, including updates to the Rotunda Building, an added mezzanine in the gymnasium, additional office space, and updated finishes in the pediatric patient rooms.
The building's existing two-story gymnasium were converted into a pharmacy and state-of-the-art electroconvulsive therapy (ECT) treatment / recovery area. A new mezzanine level was also added, supporting two group rooms and increased administrative space. The original pharmacy and ECT treatment area were demolished in order to accommodate seven new beds. This design decision reestablishes the bed count to 149, per the license.
On the second floor, renovations provide suitable space for adult patients. All areas were designed with anti-ligature qualities to assure patient safety above all else. The third floor of the CAP building was completely renovated, now providing appropriate treatment and living space for both children and adolescents.
Awards
Design-Build Institute of America Design-Build Project/Team Award for National Award of Excellence
Client: Sharp HealthCare
Market: Healthcare
Size: 35,000 Square Feet
Scope: Addition
Services: Architecture, Interior Design, Master Planning
Delivery Method: Design-Build
Key Project Contacts: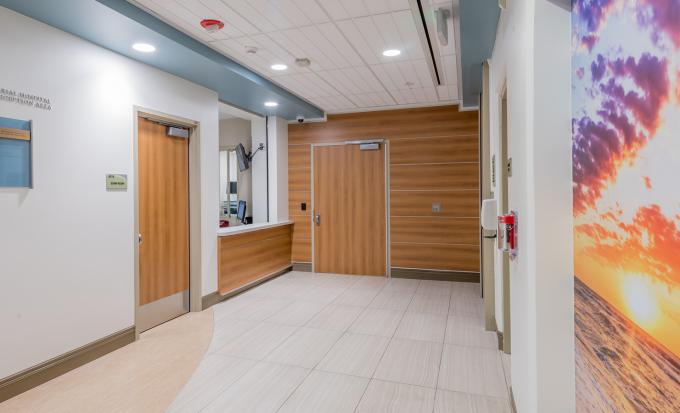 The renovations to Sharp Mesa Vista were all done in a way that allowed the adjacent spaces to remain open and occupied. By phasing the project in this way, the work was minimally disruptive and Sharp Mesa Vista could continue to provide patients with top-end care through the entire process.