Doha, Qatar
Hamad General Hospital
In order to better accommodate the hospital's high traffic, Hamad Medical Corporation teamed up with Cuningham to design a state-of-the-art trauma and emergency facility that doesn't just update the old building, but greatly expands it — more than quadrupling the previous department's space. Situated in front of the current Trauma and Emergency Center at HGH, the project seamlessly integrates into the remaining hospital, as well as the Hamad Bin Khalifa Medical City Master Plan. By paying special attention to form and material, designers were able to mirror the intent and spirit of both the hospital and the local Qatari culture. The new HGH Trauma and Emergency Expansion is a paradigm for wellness and healing.
Designed in collaboration with DRDS.
Client: Ashghal Public Works Authority
Studio: Heal
Market: Healthcare
Size: 290,000 Square Feet
Scope: New Construction
Services: Architecture, Interior Design
Delivery Method: Design-Bid-Build
Key Project Contacts:
Considered to be one of the busiest trauma centers in the world, the Trauma and Emergency Center at Hamad General Hospital (HGH) in Doha, Qatar treats roughly one million patients per year.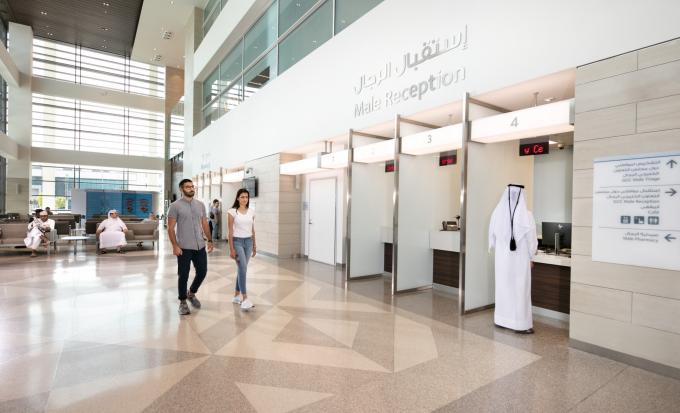 Services provided range from trauma and medical resuscitation to urgent care, short stay, and see-and-treat walk-in services. The project also consists of other clinical services including a hyperbaric chamber unit as well as non-clinical services including a disaster management area, an education and training center with a 100-seat auditorium, cafes, and a police station.