Tyron Alford Reflects on NOMA Foundation Fellowship
Tyron Alford Reflects on NOMA Foundation Fellowship
Tyron Alford joined Cuningham this summer as a NOMA Foundation Fellow, an initiative to increase equity in design through mentorship and hands-on experience. As a member of the AIA Large Firm Roundtable, Cuningham has partnered with NOMA to support the 2030 Diversity Challenge, which aims to more than double the number of licensed Black architects in the United States from about 2,300 in 2020 to 5,000 in 2030. The NOMA Foundation Fellowship is one of the most directly impactful ways we are able to build and develop the next generation of designers to reflect the communities we serve.
Alford, who is pursuing her master of architecture at North Carolina State University, is also the school's newly-appointed NOMAS President. During her two-month summer fellowship, Alford had the opportunity to spend time in our Minneapolis and San Diego offices in addition to experiencing remote work from her home in North Carolina. Below she tells us about her fellowship experience and what's next for her.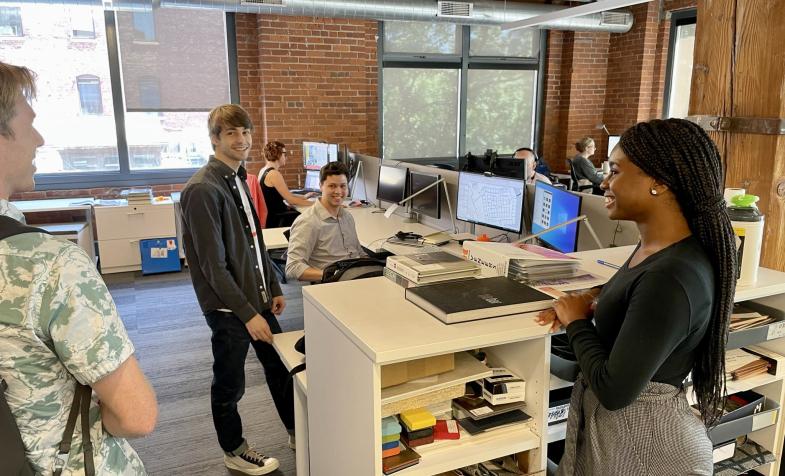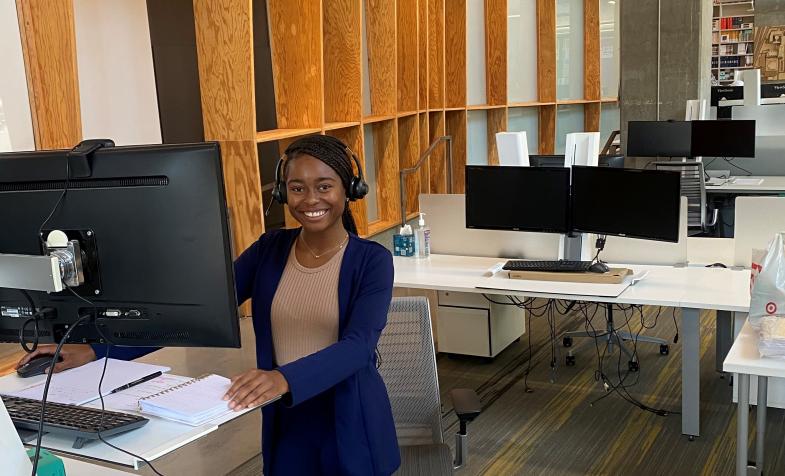 Tell us a little about your fellowship experience this summer.
Tyron: My fellowship with Cuningham was an absolutely amazing and refreshing experience. I am thankful that Cuningham welcomed me into their professional work environment.
What opportunity did the fellowship with Cuningham provide you?
The Fellowship with Cuningham provided me with a plethora of opportunities. The ability to network is a remarkable benefit of an internship but may not always be the most achievable. Cuningham presented networking as a very natural practice by introducing me to design experts across the professional environment. I connected with NOMA members from different states and was provided with engaged mentors that I can see myself being in relation with for years to come.
Exposure into real-life practice is the goal of many aspiring designers. The inclusive environment of Cuningham allowed me to share my voice and be active in projects, even as an intern. This summer, I was given the opportunity to hone in on my strengths and weaknesses, while refining my skill.
What did you enjoy most this summer?
There are an abundance of things that I enjoyed about this summer – I'm going to try to wrap them all into a few sentences!
Trust is valuable in any work space, and it is important that one is aware that their voice is treasured so that it may be of contribution. I enjoyed feeling welcomed and included, and I learned that there was an expected sense of comradery and professionalism present within this work environment. Cuningham continuously embraced the ideas of transparency and open dialogue, promoting comfort and sensibility in all work environments.
Speaking of comfort and inclusivity, as a NOMA Fellow being located in a state that did not have a Cuningham office, I thought that my distance would have limited my involvement – I couldn't have been any more inaccurate! 
Cuningham possessed a robust hybrid setting that allowed me to work each day without missing a beat! They made sure that I was provided with the tools that I needed to be present. I greatly appreciate their initiative to greet me in their offices, and I enjoyed traveling from state to state – it was definitely an adventure!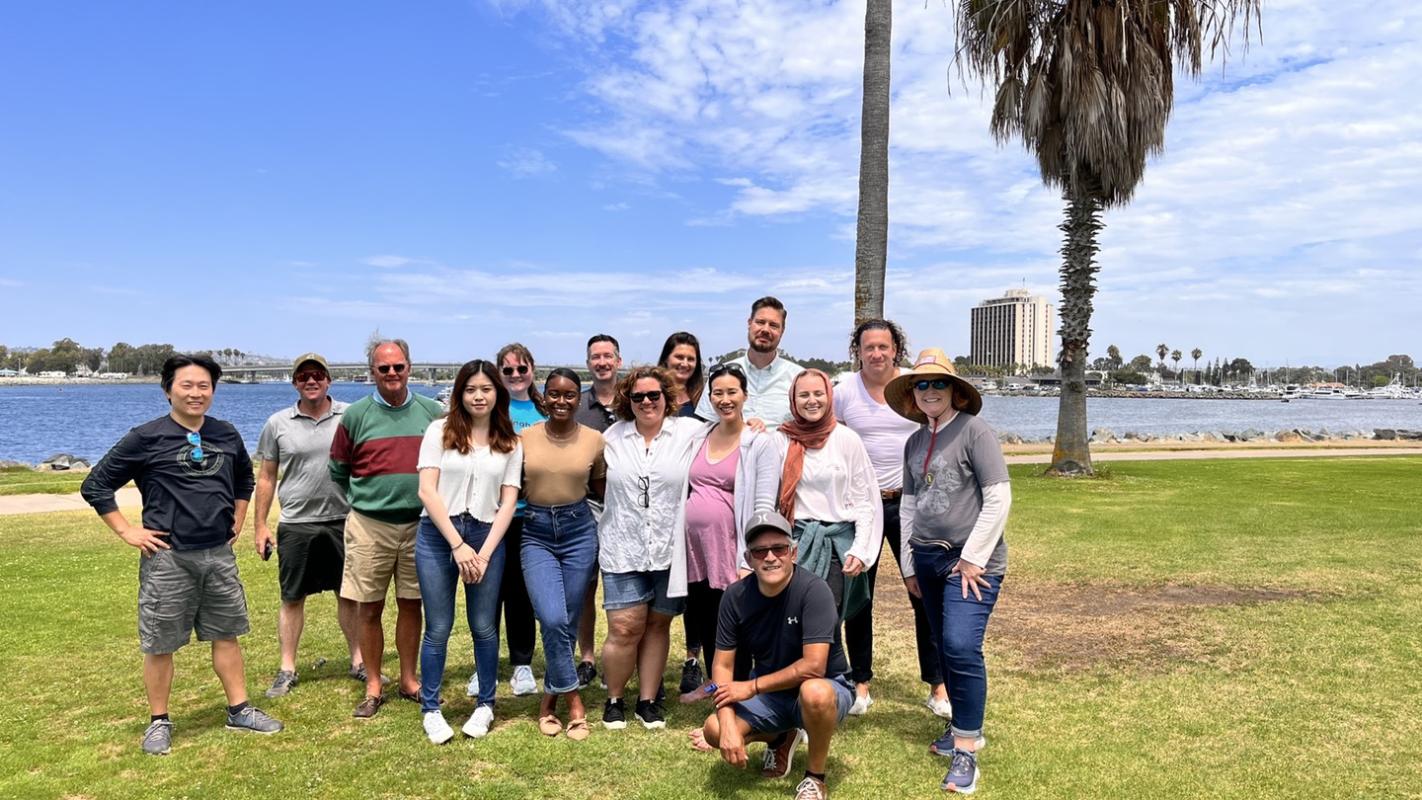 Of all that you accomplished this summer, of what are you most proud?
Of all that I accomplished this summer, including project assignments, I am most proud of my ability to overcome any anxiety or insecurity that I had coming into this fellowship experience. Coming into the fellowship, I was a bit anxious about using my voice, being able to handle the assignments that would be given to me, and being able to carry my responsibilities while working on a team. The amount of confidence that I was able to accumulate over the summer was due to the stability of the support system that exists within Cuningham.
In taking on assignments and executing tasks, I began to recognize that there were no limits to my capabilities, and that I should only be in environments that commit itself to my growth just as Cuningham has done.
Is there anything about your fellowship experience that you believe
will help you as you return to school this fall?
There are many disconnects between the experiences that school provides as opposed to that of what a professional environment will provide. While the overall field of architecture can be very stringent, architecture school has served as the root cause of many unhealthy practices within its students, such as pulling all-nighters to complete models, indulging in caffeine to help pull those all-nighters, or neglecting yourself to assure that you receive the perfect final review.
This summer I was introduced to Cuningham's Values: 
Celebrate curiosity. Design the future. Restore the earth. Take care of each other. Have fun.
The work of an architect is valuable, uplifting, and revolutionary. One should maintain a sense of being cheerful and lighthearted to manage the powerful responsibilities that designers possess.