Reflections on the 2021 NOMA National Conference
Reflections on the 2021 NOMA National Conference
Earlier this month, five Cuningham team members from around the country — Matthew Trotter, Patricia Joseph, Varnell Smith, Sarah Bremer, and Nancy Chiang — participated virtually in the National Organization of Minority Architect's (NOMA) annual conference. Below are a few of their reflections on the conference, their experiences, and the role of NOMA within the design industry.  

50 Years of NOMA 
NOMA's national conference is an annual event that brings together architects, students, industry professionals, and community members to uplift diversity and equity within the architectural profession. Held both virtually and in-person, the theme of this year's conference was "Detroit Homecoming" — a celebration of the organization's 50th anniversary, originally founded at the 1971 AIA Conference in Detroit.  
Cuningham Architect Patricia Joseph, who was instrumental in founding NOMA's Colorado chapter and currently serves as its Co-Vice President, attended a working session at the conference that reflected the historical significance of this year's event. 
"The session, titled Architects Build: Wiki DETROIT, was an amazing, tangible experience that allowed attendees to make a real impact in a few short minutes," Joseph said. "We were tasked to update the Wikipedia page of Roger Margerum, a pioneering African-American architect from Detroit. We worked together virtually as a group to connect the dots (or actual links in this case) on his Wikipedia page. Now, anyone can go and see how great and unique Roger Margerum was and celebrate his legacy. It is a great feeling, knowing you can create instant impact. I have never felt more empowered!"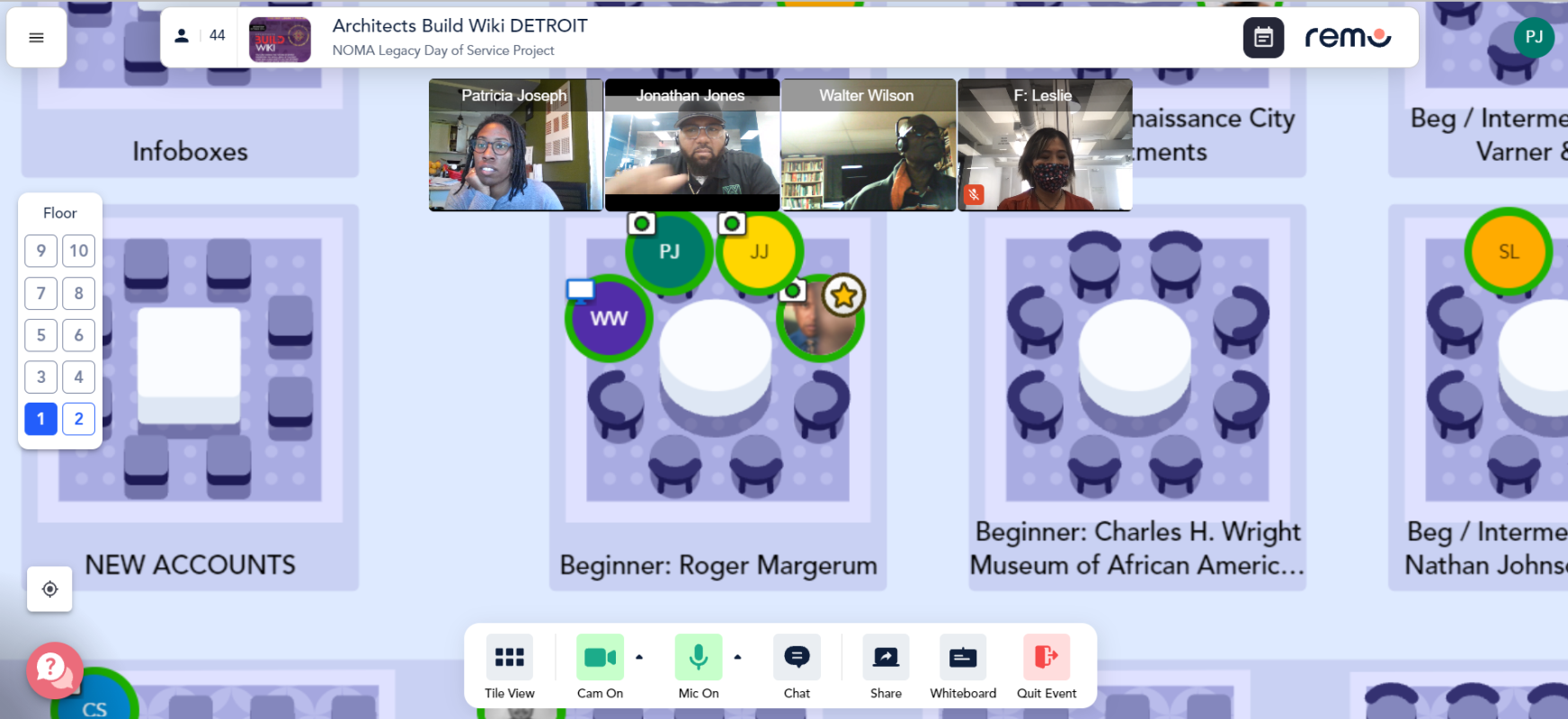 Topics of other sessions attended by Cuningham team members included anti-racist sustainability, designing for disabilities, and collaborative consensus building in diverse communities.  
Cuningham Designer Sarah Bremer attended sessions on The Meyer Memorial Trust Headquarters and anti-racist sustainability.  
"I think these presentations dovetailed nicely into each other," Bremer said. "Together, they gave a look into the environmental impacts of our material choices and the legacy of oil and automotive industries on minority and low-income communities."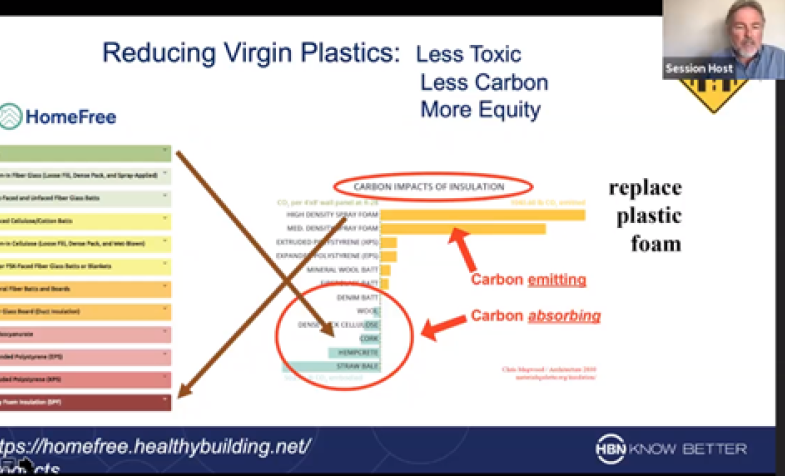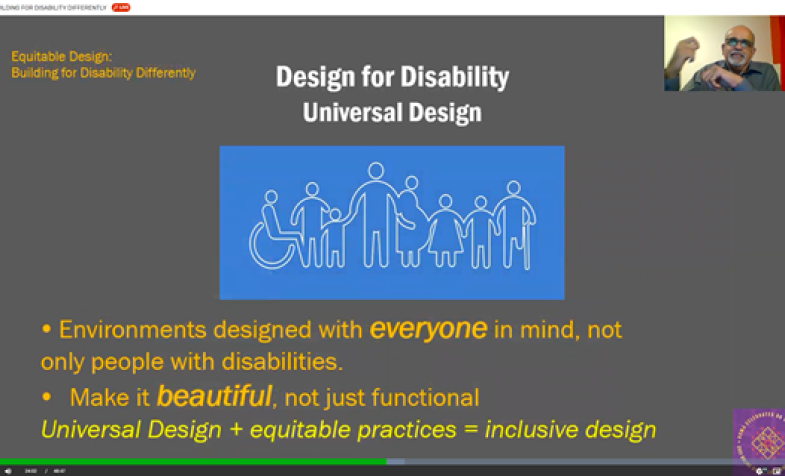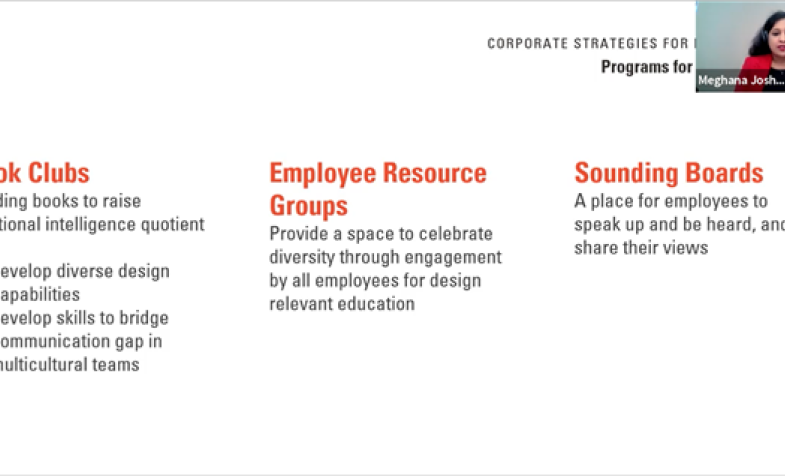 A Continuing Legacy 
Cuningham Architect Matthew Trotter, who is heavily involved in NOMA's SoCal chapter and currently serves as the group's Parliamentarian and Developing Professional Director, has attended the conference since 2016.
"It is amazing to see the continued growth and interest in the NOMA mission," Trotter said. "I have seen the support and participation from allied organizations increase dramatically over the past couple years. Our 50th anniversary is a testament to how far we've come, the traction we are making, and where we are going." 
For Senior Specifications Writer Nancy Chiang, who was a first-time attendee this year, the conference's supportive environment was a fundamental aspect of the event.
"The NOMA conference, my first, was truly inspiring and motivating, and it underscored the need to provide diversity and inclusiveness in the built environment," Chiang said. "This starts with supporting diversity and inclusiveness in the architecture profession, as well as engaging diverse communities and stakeholders."
Joseph also echoed Trotter's sentiment, adding that what she learned through the conference was both practical and directly applicable to her every-day work.   
"NOMA National Conference celebrating their 50th year as an organization was the perfect mix of architecture, culture, and education," Joseph said. "Through interactive virtual seminars, I gained deeper understanding about many aspects of this industry that I encounter every day — from practice-related standards to designing student learning environments."
For more information about NOMA and how to get involved, check out the organization's list of professional chapters or reach out to any of our team members!