Forever Changing and Investing for Design Performance in the Built Environment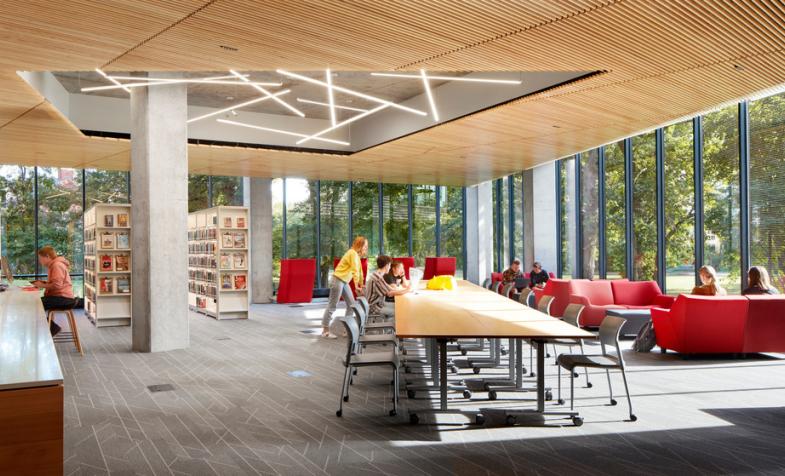 Forever Changing and Investing for Design Performance in the Built Environment
The following is part of a series of articles from Cuningham's experts for Sustainable Brands, a global community that is at the forefront of making the case that embedding environmental and social purpose into the core of a brand is the future of business. Associate Principal and Director of Strategy Gary Miciunas wrote this piece with Lorinda Niemeyer, Content Strategist with FrameworkESG. To read the full article, visit Sustainable Brand's site.
Simply returning profits to investors is no longer a good enough measure of success. If any stakeholder does not see benefits in the design of a capital project, then gaining support is unlikely. Is your organization ready for multi-stakeholder investment and design?
A call to action
This is a call to action for C-suites to be transparent in their intentions with investors and designers in reshaping the built environment sector. If C-suites, investors and designers align on environmental, social and governance (ESG) objectives, then they are more likely to realize mutual success in the future.
ESG alignment focuses on transparency of intentions to benefit all stakeholders — including shareholders who are interested in knowing that all measures have been taken to mitigate their investment risk; or increasingly, to capture new social, environmental or economic opportunities arising from changing global expectations. We refer to this intentional alignment as "the multi-stakeholder lens."
Investment funds often remind us that past performance is no guarantee of future results. And "forward-looking statements" are not yet factual and intentional at best. This is similarly true in the design community. Design solutions are based on a future pro forma that has yet to be realized over a project horizon. In both investment and design, simply returning profits to investors is no longer a good enough measure of success. If any stakeholder does not see benefits in the design of a capital project, then gaining support is unlikely.
Steps you can take to ready your organization
We believe organizations that adopt a multi-stakeholder lens for their built environment projects will become the leading sustainable brands in this decade of action through 2030. To start, you should ask the company for which you are designing: Which design choices will address their needs and contribute to our broader ESG goals and targets, and how can we best share our commitments and progress against these? We call this the cycle of assess, integrate and communicate.
A few tactical steps you can take include:
Assess
Engage with your most critical stakeholders to understand their expectations and what this means for your most material ESG issues to integrate into your strategies and reporting efforts

Build internal capabilities to stay laser-focused on emerging trends and opportunities in ESG and design and to get ahead of the curve; many organizations are implementing AI-based tools
Integrate
Align functional strategies and tactics of corporate real estate and facilities with public and investor relations in declarations of enterprise sustainability goals

Identify suppliers, builders and contractors willing to share risk and reward in achieving your sustainability commitments with performance-based service contracts

Seek financial lenders with high sustainability ratings for their investment and loan practices (e.g., projects with least negative impacts on biodiversity)
Communicate
Adopt recognized frameworks and standards for sustainability reporting to achieve fact-based ratings

Integrate annual reports to include both financial and sustainability metrics, especially those driven by plant and fleet operations
Now is not the time to stand still. By understanding this multi-stakeholder lens, shifting decision-making from "what" to "for whom," and integrating this perspective across your organization, you can help your company navigate the rapidly evolving ESG landscape while contributing to a more sustainable and inclusively designed future for all stakeholders.