Celebrating the 2022 Summer Student Cohort
Celebrating the 2022 Summer Student Cohort
Over the past 10 weeks, Cuningham's Summer Student Cohort gained firsthand, professional design experience. Located in each one of the firm's six offices, these 16 students from around the country received one-on-one mentorship in addition to guidance from leadership within their project teams.
To celebrate the conclusion of the summer development program, the students collectively presented to the firm their experiences, including what they learned, what surprised them most, and what lessons they will carry with them going forward. Below, you can hear a little about their time at Cuningham.
We wish each of these talented students the best in the next stage of their education!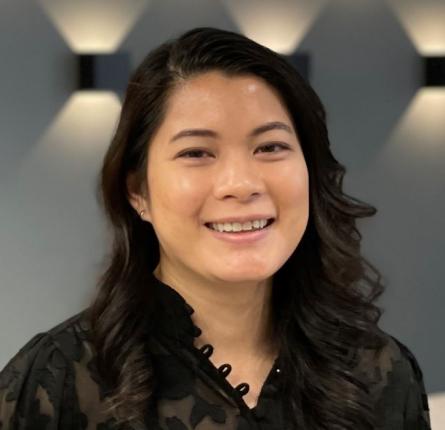 Cher Pombuena
Las Vegas | Play | Interior Design
University of Nevada-Las Vegas
"It was refreshing to be in such a supportive and inclusive work culture. I appreciated all the efforts that went in to setting up presentations for the cohort and getting to listen in to conversations from the regenerative design team and business practice, to engaging in neurodiversity and Pride month discussions.
Before coming in to [the summer], I always thought being in a competitive environment was normal in the design industry, and that sometimes these can be toxic. But at Cuningham, I've learned that healthy, creative cultures can exist."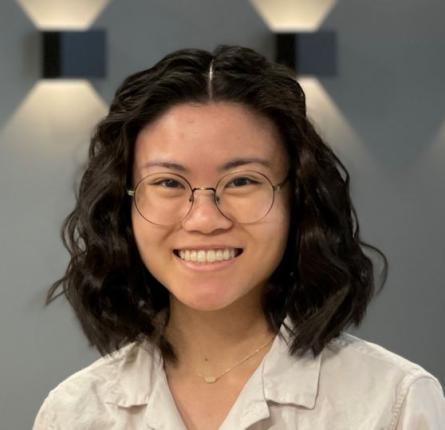 Sydney Ly
Las Vegas | Play | Interior Design
University of Nevada-Las Vegas
"Meeting reps and learning about their new products was so fun. It was a learning curve for me at first. Another surprising aspect was office life — it was interesting being able to hear about successes and struggles on different projects just a few desks down. And I learned how workflow is influenced by either being home or in the office, or in different time zones.
My time here flew past. It was a refreshing experience that brought back a lot of excitement for the new semester. The environment at Cuningham is so uplifting that it honestly changed my outlook on the design world."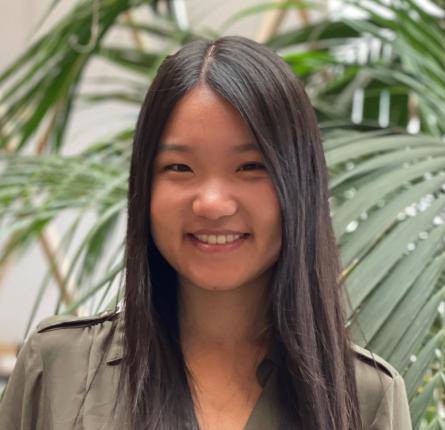 Amari Zhang
Culver City | Heal | Architecture
University of Southern CA
"I'm very grateful for everyone who has helped and inspired me this summer. I felt very accomplished digging into the more technical side of architecture — for example, understanding occupancy loads and being taught how roof drainage worked."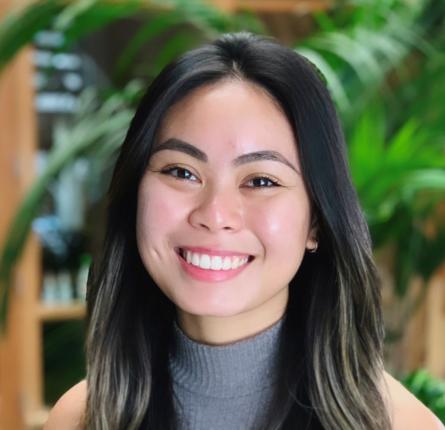 Kristen Alyssa Ayap
Culver City | Play | Architecture
Cal Poly - Pomona
"At first, I feared it would be like a food chain and I would be the lunch meat. But I never felt a hierarchy. It was always a collaboration and, as an intern, it was always a learning process. I'm grateful for all the teams I was a part of and want to thank them for trusting me."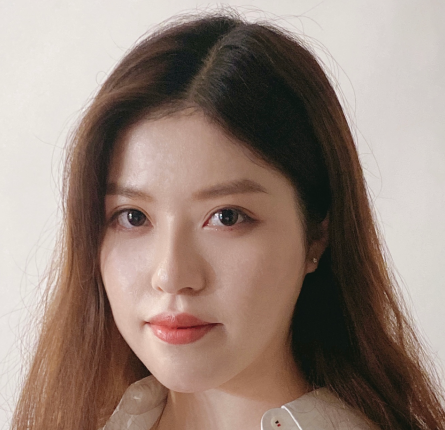 Emerald Man
San Diego | Heal | Architecture
Syracuse University
"The San Diego office built a workplace of involvement and sharing. Working in the office with all the activities and direct participation in the group allowed me to fully engage in the team spirit, sharing the work and learning from each other."
Thanks to my supervisor who guided me through the project. From understanding project proposal to application of techniques, my knowledge of architecture theories was transferred into a series of practical skills that I can implement in real life practice."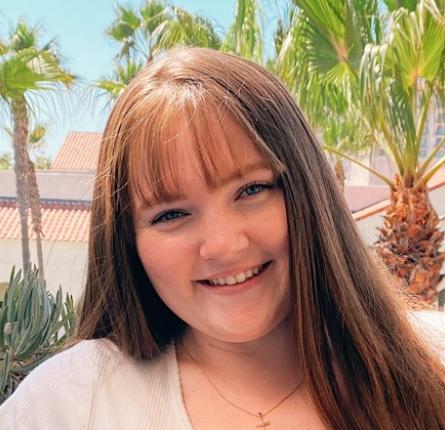 Jordan Howard
San Diego | Regenerative Design | Architecture
Columbia University
"While school teaches us many technical skills, applying what we have learned in the real world can be a different story. I found this summer to have challenges, but those were outweighed by the learning opportunities that pushed me to grow and understand new tools.
My internship offered perspective of real life at an architecture firm and expanded my understanding of the profession. I learned to value the range of expertise and found that my role as an intern fit into more stages of the project process than I had anticipated."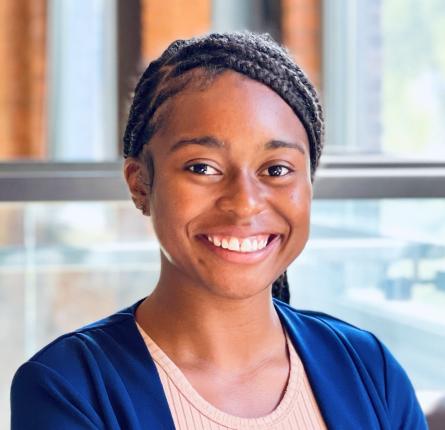 Tyron Alford - NOMA Fellow
San Diego | Work | Architecture
North Carolina State University
"As a NOMA Foundation Fellow located in North Carolina, I thought my distance would prevent me from a great experience, but Cuningham provided comfort in working remotely and welcomed me into the offices of Minneapolis and San Diego. Working from three states was a 10 out of 10!
We are taught a plethora of information in school, but working in a professional environment can be a bit more intimidating. Luckily, I was surrounded by supportive experts who valued my growth. I refined my skills in Revit and Enscape, while furthering my knowledge on carbon neutrality."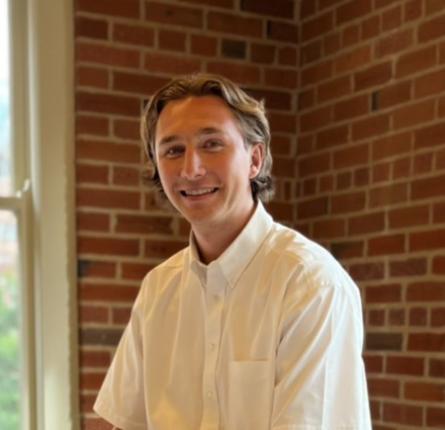 Ryan Self
Denver | Grow | Architecture
Cal Poly - San Luis Obispo
"Before the summer began, I expected to feel like a little kid, not really part of the conversation and fumbling my way through naive tasks. Thankfully, I was wrong. In reality, we actively engaged in site visits and projects. Our mentors were fantastic in teaching us the ropes and helping us to feel comfortable participating in conversations with team members both within Cuningham and among the larger project team.
I will forever be grateful for the knowledge I absorbed this summer."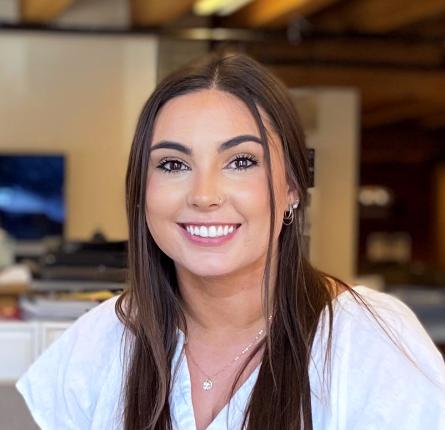 Keely Perkins
Denver | Live | Interior Design
University of Nebraska-Lincoln
"Initially, I thought I wouldn't be trusted with any project task that required a lot responsibility and I would be completely forgotten about to twiddle my thumbs. But this was not the case. In reality, we all participated in project work, feasibility studies, lots of redlines, and engaged in site visits all over the state!"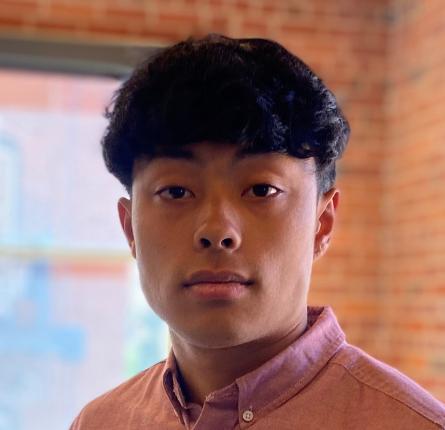 Tristan Trejo
Denver | Live | Architecture
University of Minnesota
"As an architecture intern for Cuningham's Live studio, I had the opportunity to join a handful of projects that varied from senior living to affordable housing.
I quickly found out that [Cuningham] was interconnected and everyone had the ability to voice their opinion. Even as an intern, I felt important, being trusted to work on real tasks."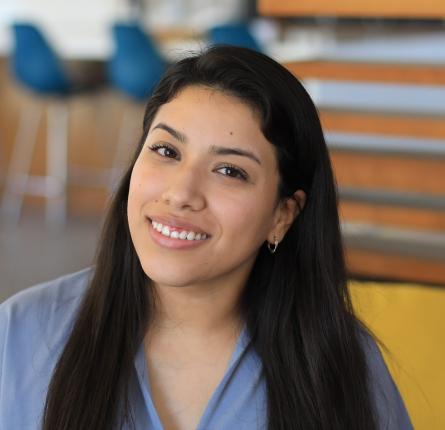 Rebeca Rivera
Phoenix | Heal | Architecture
Arizona State University
"Overall, I learned that having questions and asking for help is really encouraged. As an intern, you sort of think that everyone else is an expert, but we are all in a constant state of learning.
I learned more about the steps I needed to take to become a licensed architect. I've had a dream of becoming an architect since a very young age, but never had a realistic idea of what that looked like until now. Over the past few months, I've gotten to see a glimpse of what the day-to-day life of an architect is like and I've learned that its really a team effort to bring a project to life."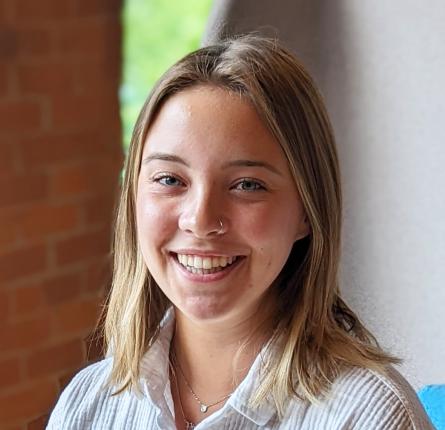 Emma Grabowski
Minneapolis | Work | Interior Design
University of Minnesota
"I was not in the materials lab like I expected to be for a majority of the summer. I really got to dive into project work, unlike anything I've done before, with a really great team. We got a lot of exposure this summer to different aspects of the design world, collaborated on projects, and explored what its like to practice at Cuningham."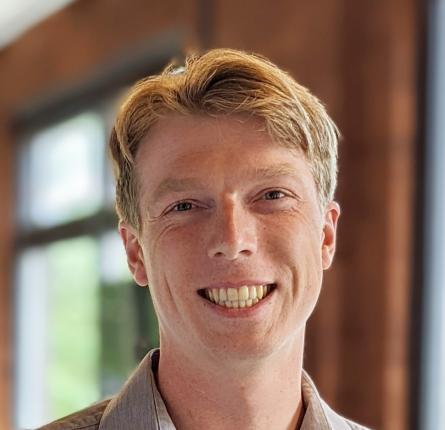 Christopher Leberecht
Minneapolis | Grow | Landscape Architecture
University of Minnesota
"One thing that I was hoping to get that I don't usually get in school was the element of collaboration on projects — that was a great experience to have."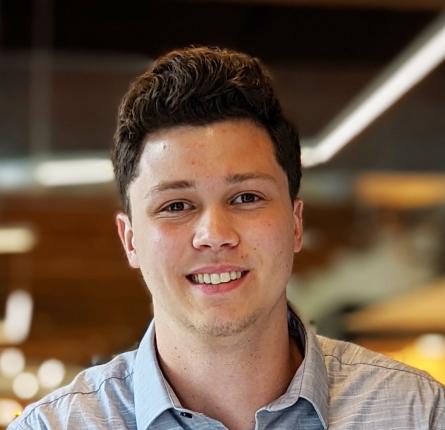 John Jansen
Minneapolis | Play | Architecture
University of Minnesota
"The uniqueness of [my project work] has allowed for widely immersive experience and exposure to the highly creative and highly technical aspects of architecture. This was my first experience being part of the conceptual design phase of a project and I got to learn the benefits of team idea dumps and using collaboration via Miro to build off of each other's idea."
Halle Weinmann
Minneapolis | Grow | Interior Design
University of Wisconsin Stout
"[Before the summer] I was not sure as much about professional practice and communicating with clients, so it was a little nerve-wracking at first to jump into a client presentation. But after doing it and learning how to go about those things professionally, it really helped my skills and made me more confident."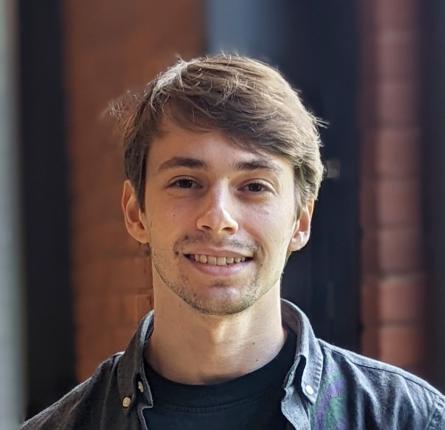 Miles Michlitsch
Minneapolis | Grow | Architecture
University of Minnesota
"This summer I was really happy that I got to explore more holistic design aspects like sustainability and trauma-informed design. I'm really glad I got to work somewhere that recognizes the importance of these things and celebrates them."