NOMA Fellow Spotlight: Storm Campo
This summer, recent graduates Barbara Nasila and Storm Campo joined Cuningham Group through the NOMA Foundation Fellowship, an initiative that advances diversity within design firms and facilitates the mentorship of young, emerging professionals.
Working with our research team, the two fellows each undertook their own research projects. Over the course of a month, Nasila and Campo conducted their research and then presented to a select group of Cuningham Group team members.
Below is a recap of Campo's work using our model shop as a case study to investigate the architectural potential of material assembly, prototyping, and digital fabrication.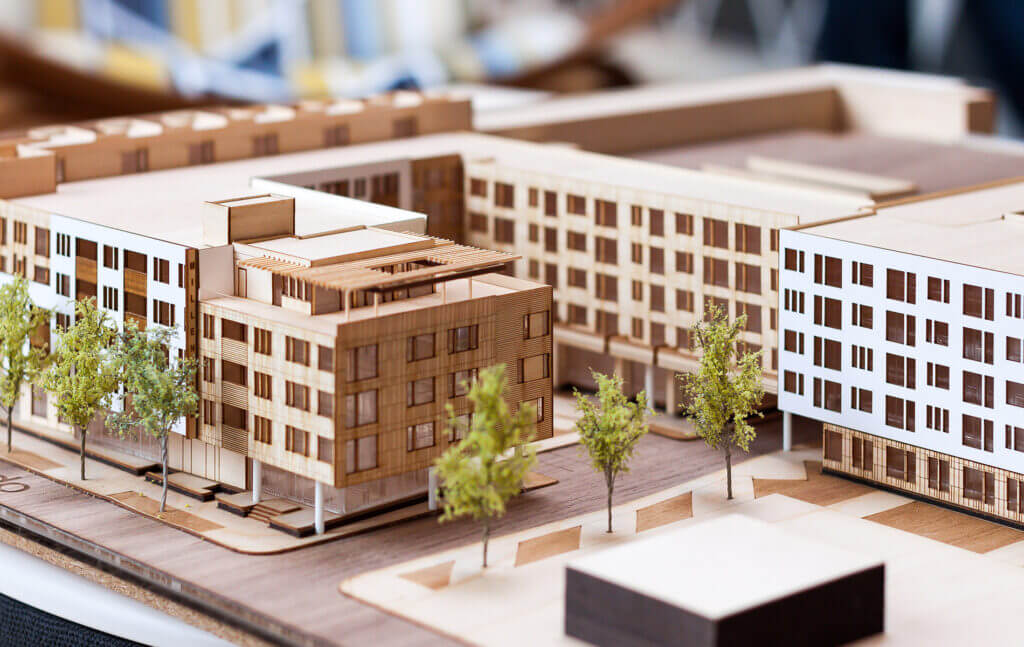 Prototype Integration
Born and raised in Los Angeles, Campo recently graduated from Woodbury University and brought with him a passion for exploring the intersections of architecture and analog.
Campo's research centered around a fundamental question: "How can architecture firms (Cuningham Group in particular) integrate physical prototyping into their design process?" He focused on understanding the landscape of contemporary practice and its relationship to making, then applied those lessons to a design proposal for renovating our existing model shop.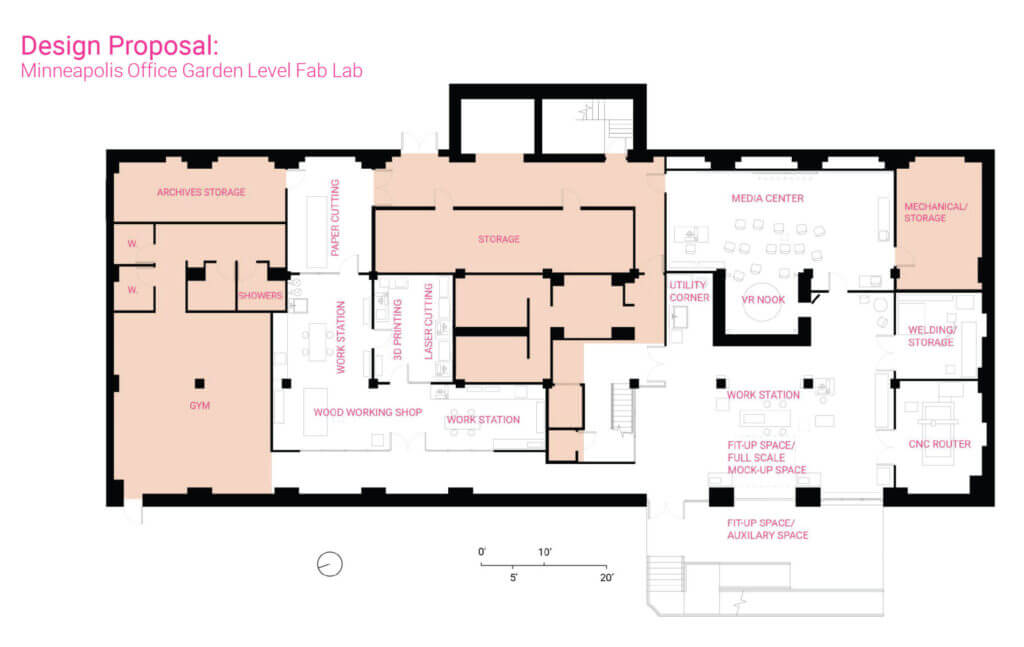 Campo began his research with a literature review. After gathering background information on the subject, he came up with a list of concerns and challenges inherent to the development of maker spaces, fab labs and model shops for architectural design. Campo also identified and outlined four basic functions of a space for fabrication (see figure below).
Using this background knowledge, Campo conducted interviews with five design firms from across the country with well-established fabrication labs/makerspaces. After learning how others were successfully leveraging their prototyping equipment, Campo generated a design proposal for how our Minneapolis office could elevate its model shop and, subsequently, the entire garden-level in which the model shop is located (see below graphics).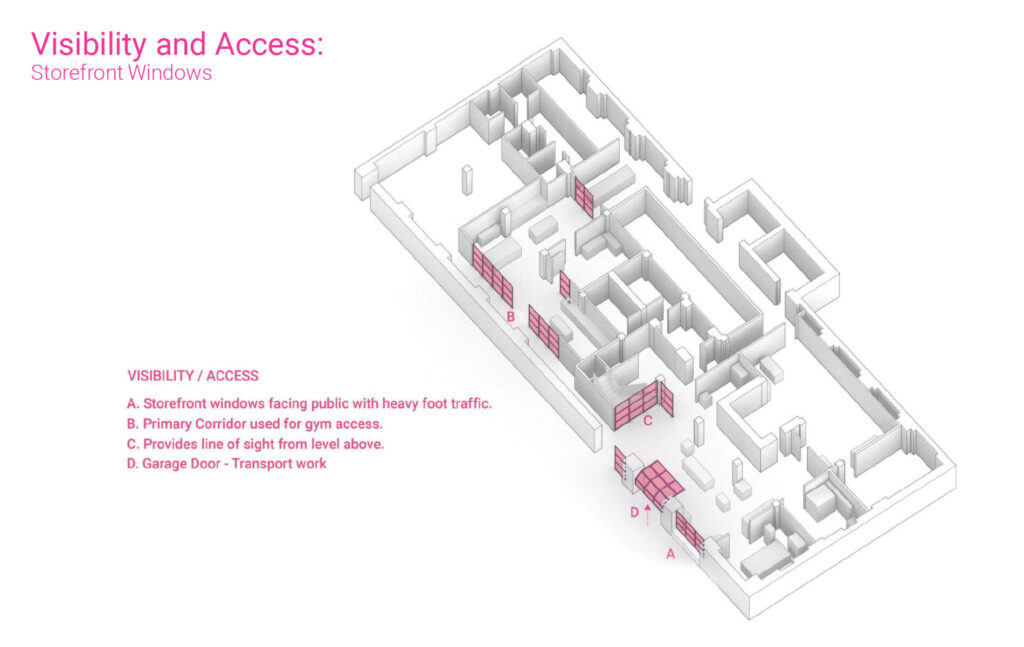 Moving Forward
At the core of his research, Campo identified that there is a resurgence of firms looking to incorporate a robust modeling and fabrication practice back into the design process. These firms are moving away from the creation of a model as a representation of the final project, and toward using modeling as a tool for design thinking. According to Research Specialist Dustin Schipper, Campo's research will help our firm position itself to take advantage of future industry shifts.
"Architecture firms have been re-engaging with the act of making and using physical modeling to explore design concepts," Schipper said. "Storm's research creates a roadmap that will help us reinterpret the role that fabrication can play in our design practice. The design and equipment parameters he established will be valuable resources when we move back into our office and renovate the model shop."
To Campo, his research was "an incredible opportunity to help inspire more creativity, collaboration, and fun within design practice, as well as creating new revenue streams."