NOMA Fellow Spotlight: Barbara Nasila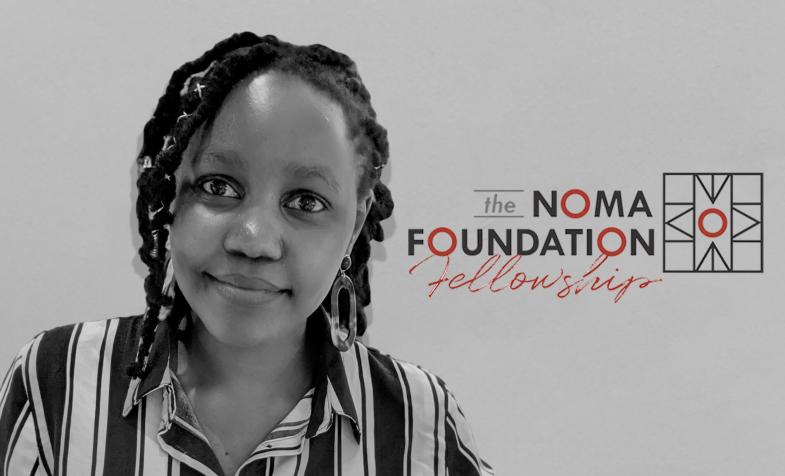 NOMA Fellow Spotlight: Barbara Nasila
This summer, recent graduates Barbara Nasila and Storm Campo joined Cuningham Group through the NOMA Foundation Fellowship, an initiative that advances diversity within design firms and facilitates the mentorship of young, emerging professionals.
Working with Cuningham Group's research team, the two fellows each undertook their own research projects. Over the course of a month, Nasila and Campo conducted their research, after which they presented to a select group of Cuningham Group team members.
Below is a recap of Nasila's work investigating the role connected devices currently play within senior living communities.
The "Smart" Product Ecosystem
Originally from Meru, Kenya, Nasila was raised in Mombasa where she was highly involved in community service projects and steadfast in her studies, eventually earning a scholarship to study Architecture at the University of California, Berkeley.
Working alongside the firm's research team and under the supervision of Cuningham Group Associate Principal Amy Cheever, Nasila spent the summer looking at the current ecosystem of "smart" products currently available to senior living communities. Specifically, her research focused on how architects can integrate these new and emerging technologies within the built environment during the design process, not simply after the fact, as is often the case.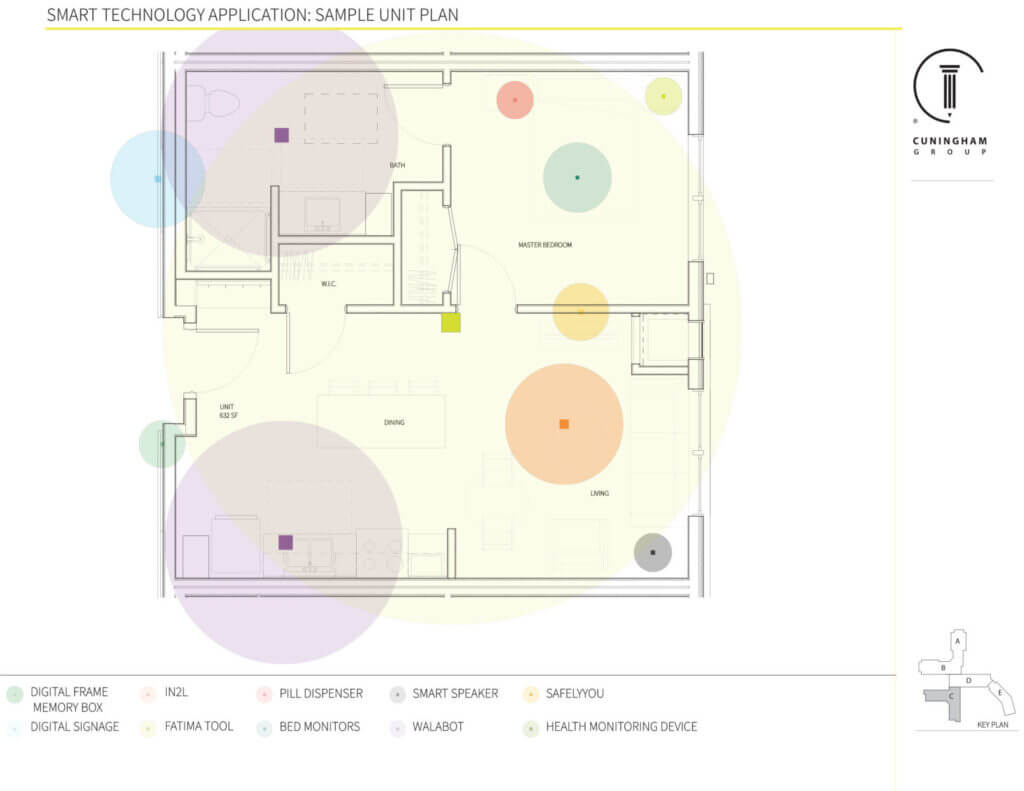 Nasila and Cheever gathered a list of concerns and challenges seniors and staff face, and  posed a number of questions to test in research, as well as an inventory of potential tech-oriented solutions to mitigate these challenges.
Nasila performed an initial literature review, from which she compiled a list of smart technologies catalogued by product type and function. With this compendium in mind, she went through several recent Cuningham Group senior living projects, outlining potential opportunities where smart technologies and IoT devices could influence or alter the design and program. (See example on an unspecified Cuningham Group project below).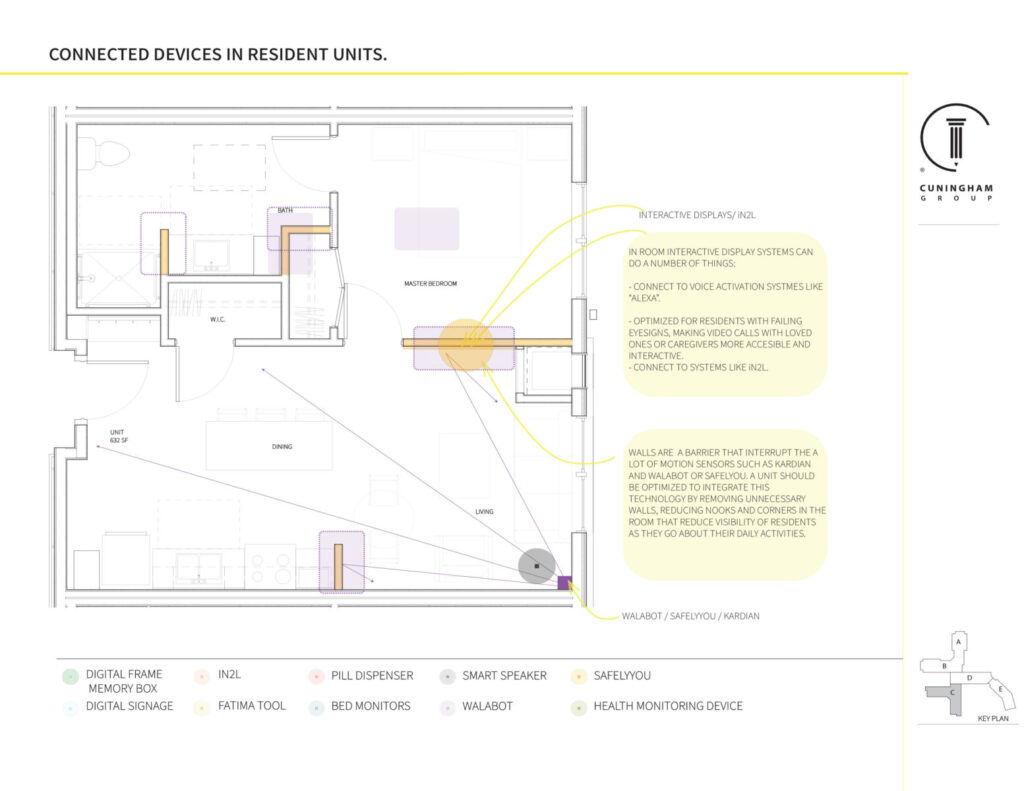 Moving Forward
Though her fellowship recently came to an end, Cheever believes Nasila's research will continue to benefit Cuningham Group as the firm progresses further into the development of innovative senior living facilities.
"Working with Barbara was inspiring and the process invigorating," Cheever said. "The research was approached from a perspective of design empathy and architectural innovation – an exciting combination as we explore what's next, and what could be. Barbara's ideas and enthusiasm in the study brought the research study to a higher, human centered level. "
Nasila echoed this sentiment, saying that she is "driven by the understanding that the design of the built environment can be a changing force in the way we interact with the self, each other, nature, and the socio-cultural world we live in."