Promoting a Better Built Environment through 21st Century Development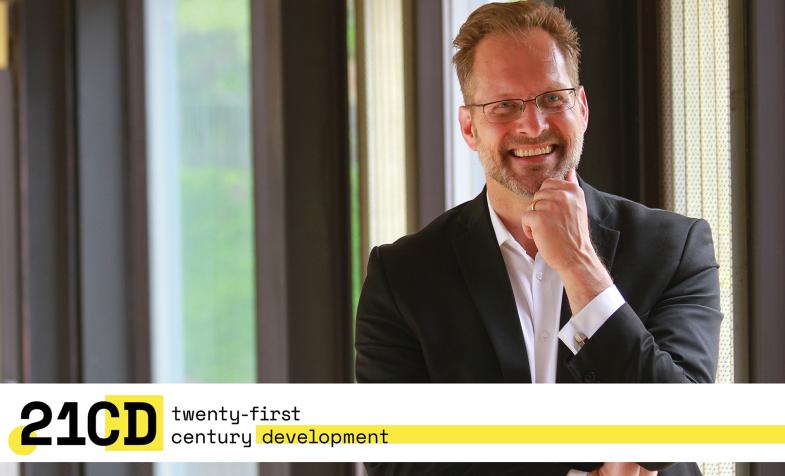 Promoting a Better Built Environment through 21st Century Development
Principal Jeffrey Mandyck was instrumental in the formulation of the 21st Century Development model and matrix, which aims to create regenerative built communities. Read about the project and its history below.
Formulation
In 2015, the McKnight Foundation approached AIA Minnesota in hopes of establishing an award to recognize Sustainable Regional Development (SRD). In response, AIA created a taskforce to assess the feasibility of developing such an award. However, this taskforce struggled to find precedents and quickly realized that the industry was lacking a shared definition of SRD.
Sensing that this deficiency could be a good opportunity to establish clear and common language among developers, design professionals, contractors, agencies and the general public, AIA Minnesota began holding industry focus groups. From these focus groups, the beginnings of the 21st Century Development project were borne and what was initially conceived of as an award soon became a series of guidelines — which, in turn, became the public, open-source toolkit that the 21st Century Development Matrix is today.
It was also during this time that focus groups members realized the issue of equity was underrepresented in their project. They contacted Bryan Lee of Colloqate, a multidisciplinary non-profit design justice practice, to help integrate the issue into their project. In addition to Lee, the 21st Century Development team also worked closely with Richard Graves and the Living Futures Institute; Graves' work on the Living Community Challenge became the framework by which the 21st Century Design model was developed.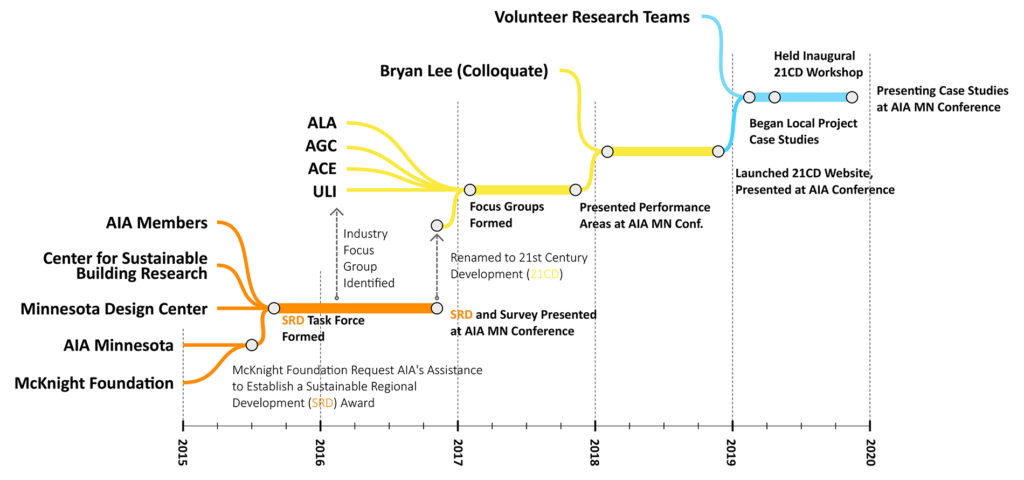 The Result
After five years and hundreds of volunteer hours, the 21st Century Development taskforce resulted in an open-source matrix that designers and their clients can use to identify opportunities and barriers in creating regenerative communities.
The matrix establishes a range of Assessment Criteria covering a wide spectrum of Performance Areas (place, energy, water, health and happiness, materials, equity and beauty). Designers and clients can use the matrix to identify easy ways to make a meaningful impact to their communities.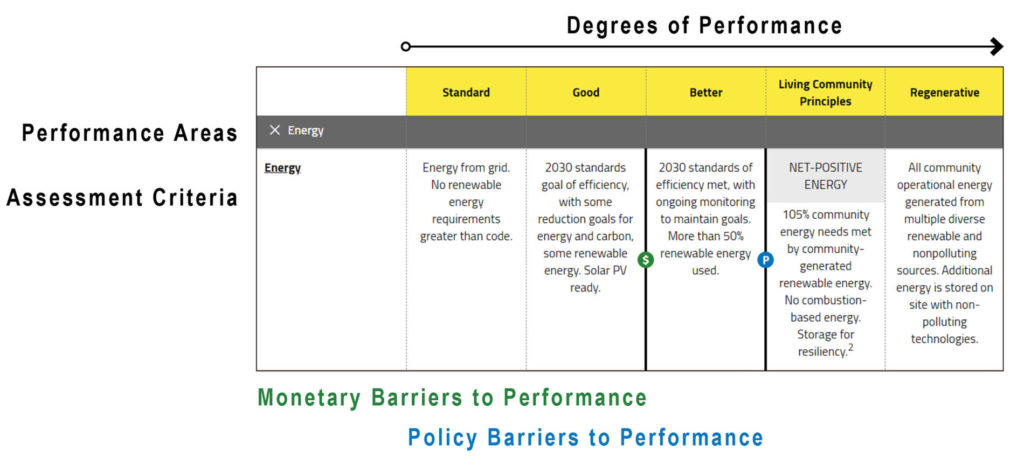 This is the ultimate goal of 21st Century Development: to accelerate progress toward better built environments. The model intends to "address regenerative potential across more than environmental performance to create welcoming, sustainable communities for all," says Jeff Mandyck, Cuningham Group Principal and integral member of the 21st Century Development project.
"We need policy solutions that accelerate our progress along the path, and the public needs to be able to envision and advocate for a better built environment."
Jeffrey Mandyck, Principal
Success of 21st Century Development implementation within a project is measured by "the whole of how a development project is initiated, designed and executed, and the broad array of near-term and long-term impacts of that development." The financial burden of implementing 21st Century Development is also minimal, with 75-80 percent of the matrix's approaches incurring little to no additional cost.
Implementation
Looking to the future, 21st Century Development aims to make its approaches commonplace and provide a path for projects to find opportunities to improve the built environment.
"In the past year, we have established research teams who have been working closely with private developments and public/government agencies leading the way in 21st Century Design practices," says Mandyck. "These partners include Towerside Innovation District and its Malcolm Yards development, Rochester Destination Medical Center and the City of Minneapolis 2040 Plan."
Read more about the 21CD model and its impact in the Star Tribune's interview with Jeffrey Mandyck here. For an in-depth feature on the matrix, click here.