Cuningham Group's Founding Story - As told by John Cuningham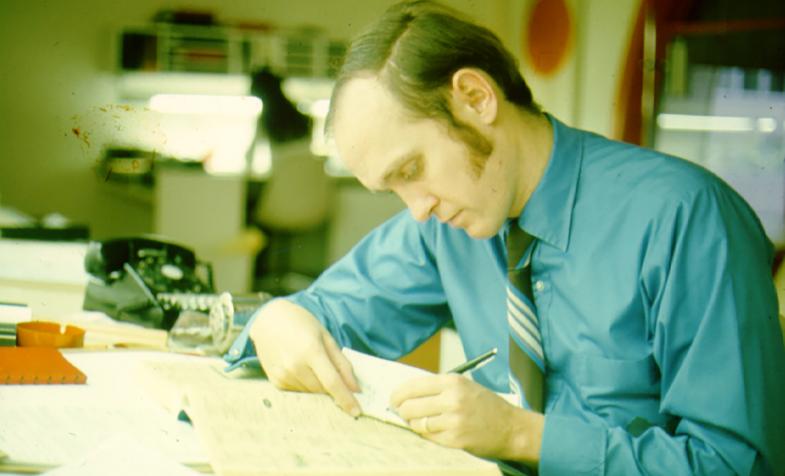 Cuningham Group's Founding Story - As told by John Cuningham
My Beginnings with James Stageberg
I always tell people that I became an architect because of James Stageberg. He was my professor at the University of Minnesota as well as a mentor and friend. He hired me immediately after graduation in 1962 and I became a partner in his firm at age 27.
Together, we worked on many houses and other projects, including Highcroft Country Day School in Wayzata. I worked at his side as he mentored me, often giving me a sketch and then providing me with the freedom to fully develop the concept. Sometimes he would leave for a weekend and I'd have the entire house designed by the time he got back. He was supportive and critically constructive. He was a stickler for drawing accuracy, especially in the sketches.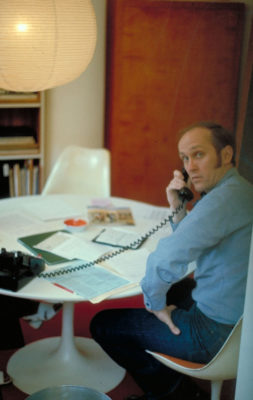 The Lure of New York
In the summer of 1968, the architect Tom Hodne joined the firm just after winning a prestigious national competition to design a major and highly visible housing complex, the 1199 Plaza, on the East River in upper Manhattan. Hodne had a small office and needed more firepower, so he partnered with James and I drew the concept renderings. I believe I spent more time drawing perspectives on that project than any other project in my career. As I drew, I remember thinking, "this is a very significant project in New York City."
By that point, however, I had been thinking about starting my own firm and was talking with my wife, Sally, about my plans. The day after Labor Day, I went into the office and told James that I was planning to go out on my own and would leave at the end of September.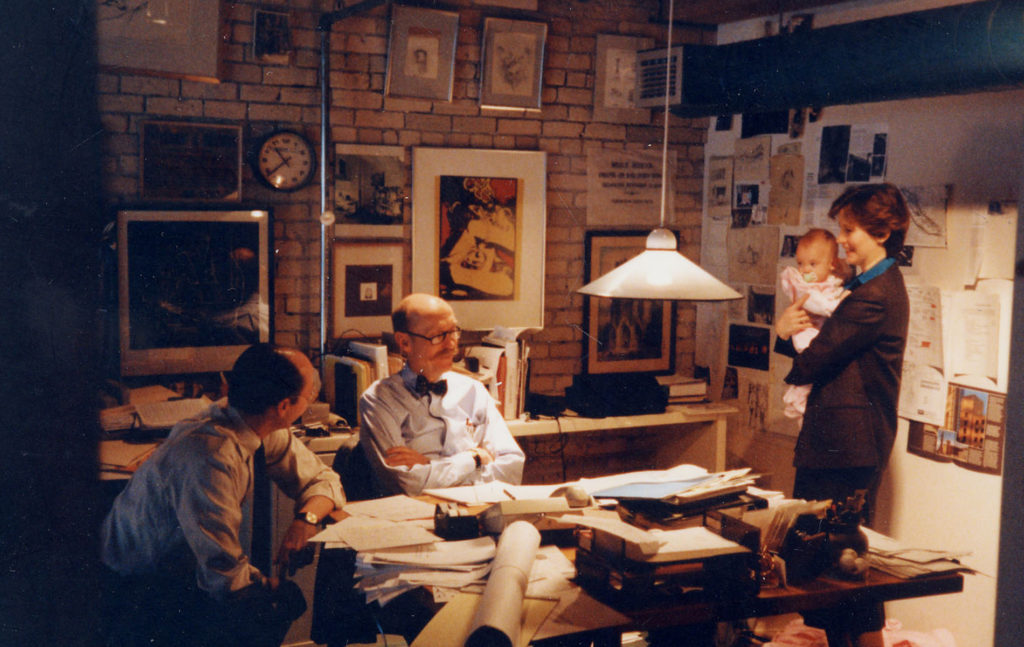 Times Annex Architects
On October 1, 1968, I launched Times Annex Architects, which was the name of our building at Fourth and Marquette in downtown Minneapolis. Between October and December, we built the office ourselves while I worked out of my house.  Soon after I made the first hire: a part-time administrator who was also a student at the University of Minnesota.
When I decided to go out on my own, I had no idea what would happen. I didn't have any clients lined up and was adamant that I wouldn't take any with me from Stageberg's firm. Two clients, one for a house, and another who was a developer, chose to continue with me. Maybe I was too young and naïve to be scared, but I had work and a small income from teaching at the University of Minnesota.
While James was not happy, as it often happens when young architects decide to break off and start their own firms, fortunately, it worked out. I was incredibly lucky that I was never without work. And, very importantly, James and I remained friends for the rest of his life until he died in 2010.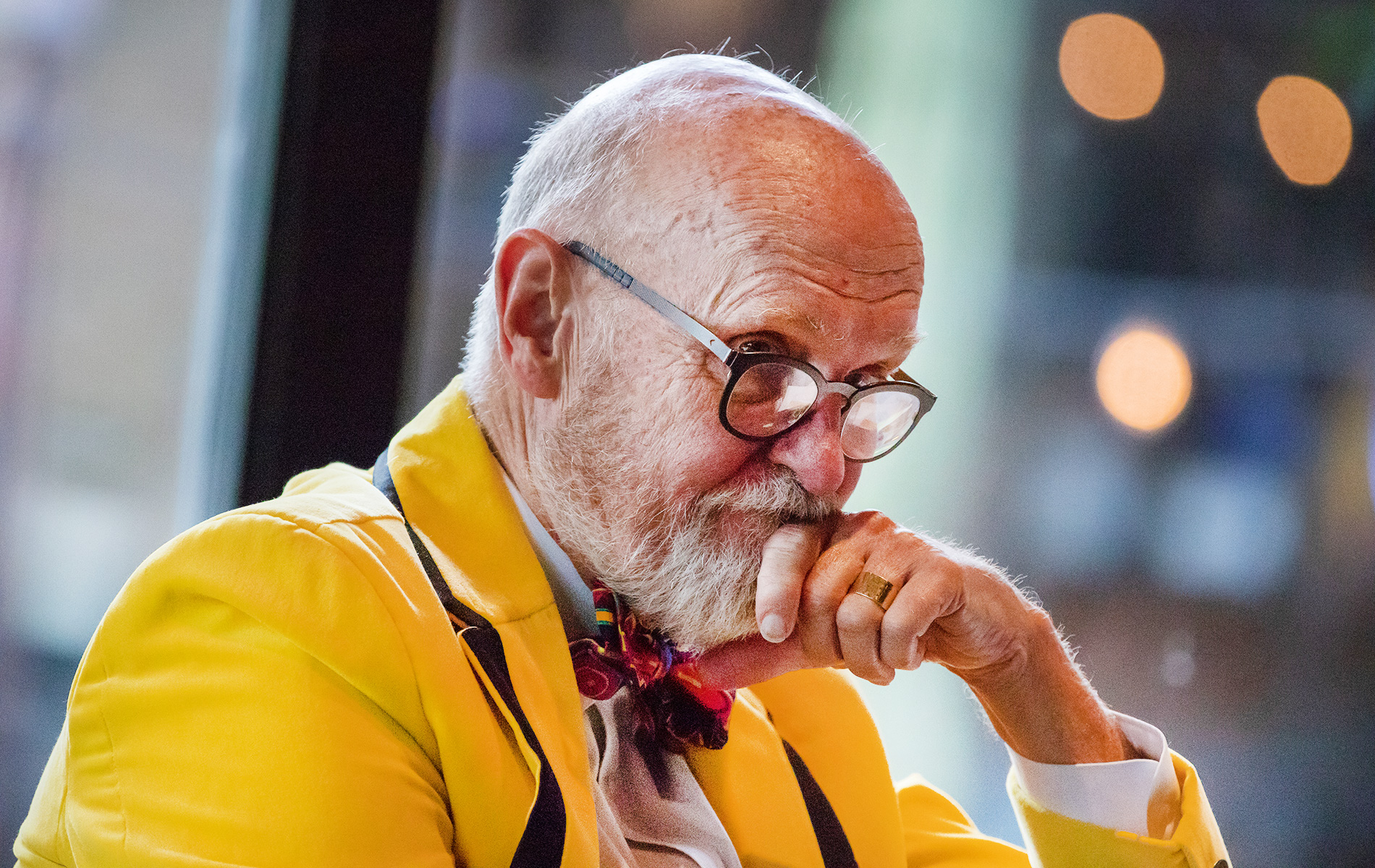 Since its founding in 1968, Cuningham Group has earned an outstanding reputation for delivering excellence in architecture, interior design, urban design, and landscape architecture for a diverse mix of client and project types. Awarded the American Institute of Architects Minnesota Firm Award, the firm is consistently recognized as a design leader and has grown to over 300 employees in offices in Minneapolis, Los Angeles, Las Vegas, Denver, San Diego, Phoenix, Beijing, and Doha. In September, John received AIA Minnesota's highest honor as the 2018 Gold Medal Recipient, which recognizes individuals whose work has had a lasting influence on architecture and the community in Minnesota. John retired at the end of September of 2018.