Top Three Things You Need to Know About Media Spaces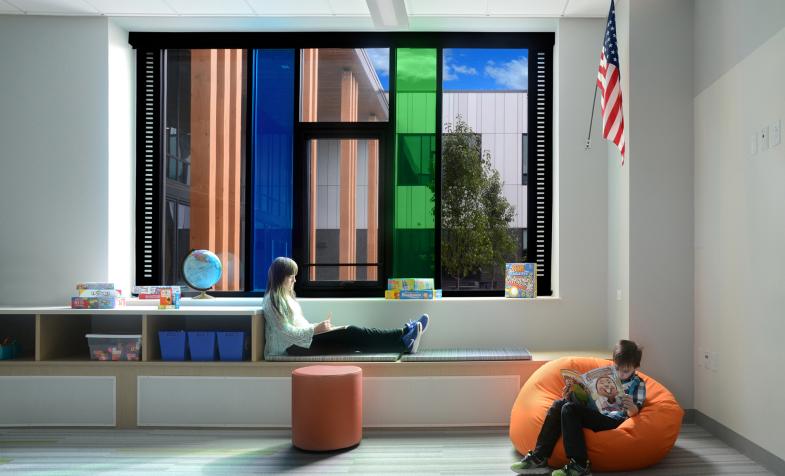 Top Three Things You Need to Know About Media Spaces
Today's media specialists, school leaders and designers recognize that as technology evolves, the way we design our schools need to evolve, too. Elements like flexible learning environments and skill-based learning opportunities are quickly becoming paramount to learning environment success. Here are the top three things you need to know about media spaces in 21st Century learning environments.
1. Technology Mandates Change
Historically, media centers have served as a centrally-located information hub within a school. In this widely-accepted design model, students travel to a library, retrieve the information they need, then leave. Established by old English universities, this "sacred box" method of information storage found continued prominence throughout the 20th Century when word processors were relatively stationary, and the internet was still a developing tool.
However, at no point in history has technology advanced at the rate it has over the past 10 years. As access to information becomes ubiquitous, the spaces we once went to for information storage are becoming increasingly obsolete. So why should we continue designing our learning environments the same way we did 25 years ago? As technology continues to change, so should our understanding of what a media center can be.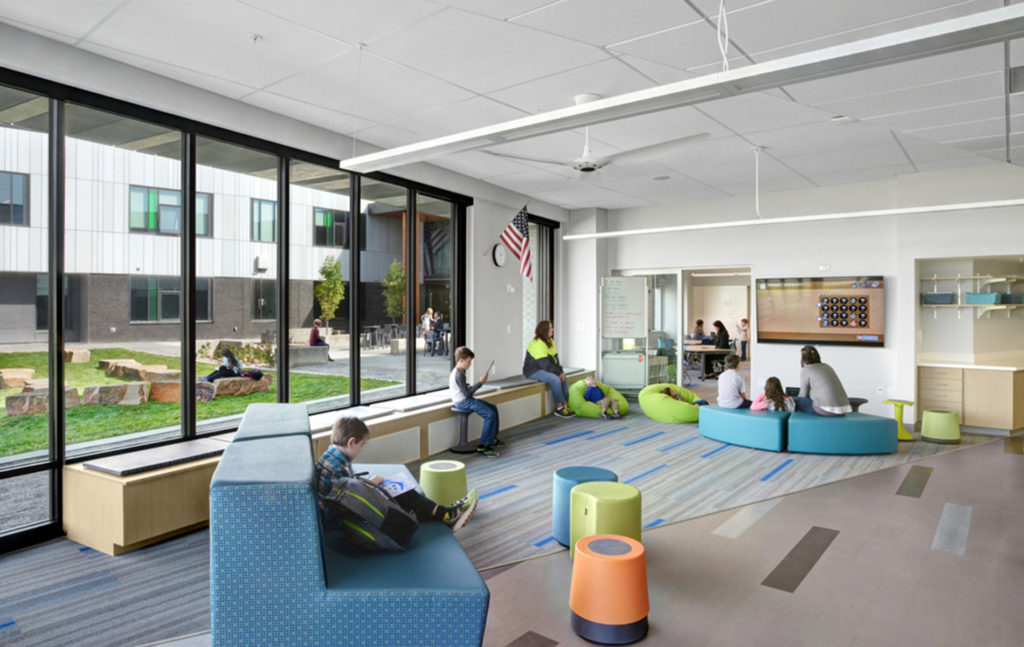 2. Flexible Building Design Promotes Adaptability
The best way to ensure that 21st Century learning spaces are able to adapt to the rapidly changing technology landscape is to design schools with flexible, integrated spaces. If we are to do away with the centrally-located media center model, then we must also accept that our schools can no longer afford to be broken up into individual learning spaces. If the storage of information is dispersed throughout an entire school and not just kept to a single room, then the reality is, every space becomes a learning space.
If areas that once had specific, designated purposes do not adapt and become multi-functional, they run the risk of becoming obsolete. For example, lunch rooms are no longer just for dining, they are now communal gathering spaces where Wi-Fi is used for both social and academic purposes. In this way, classrooms can no longer simply be areas of static instruction. To be singular is to be ineffective.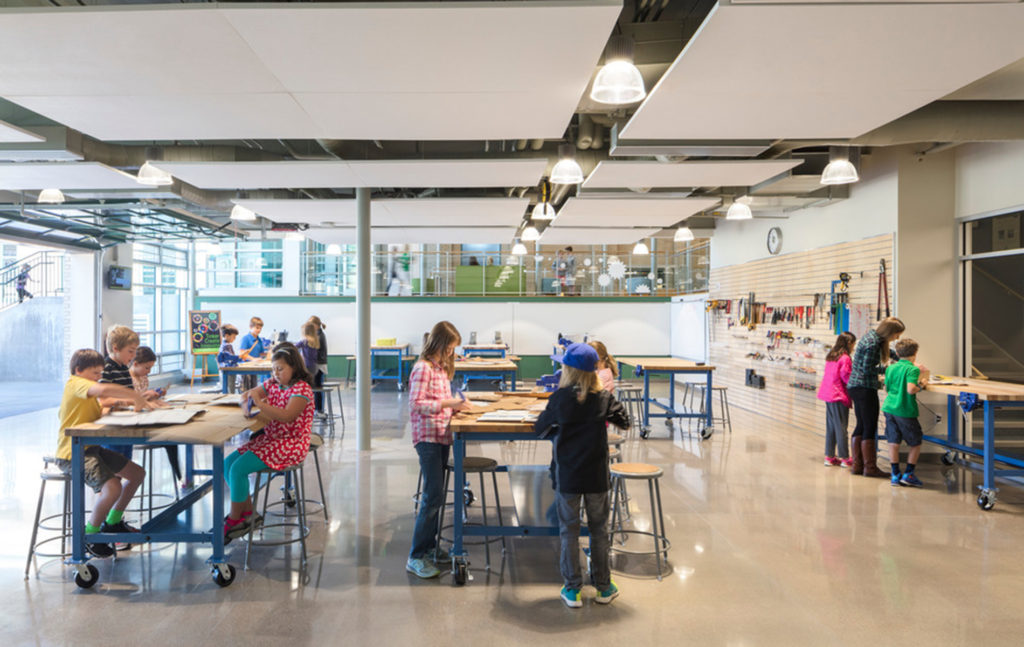 3. A Container of Knowledge vs. Participatory Learning
As learning environments evolve and become more flexible, it is crucial to design spaces that give students the ability to participate in their own learning. For example, Meadowlark School in Boulder, Colorado, which Cuningham Group designed in collaboration with Fielding Nair International, features Learning Communities with flexible spaces, including classroom areas, small group break-out spaces, and individual learning nooks. Sliding glass doors provide easy operation and connectivity between classrooms and with Commons spaces.
Learning Communities surround a central two-story, multi-functional open area which operates as a café, break-out area, and presentation space. A small platform named the "Treehouse" overlooks the Heart, providing yet another break-out area and stage for informal presentations.
Integrative common spaces encourage interaction with multiple classrooms and varied learning environments for students. As a result, schools can ensure that all learning styles are accommodated and educational programming can be done concurrently with the building concept and schematic design. When spaces are designed with flexibility and adaptability in mind, over time they'll evolve alongside changes in technology.