Cuningham Group Architecture is Designer of Alpensia Resort, Winter Olympic Village in South Korea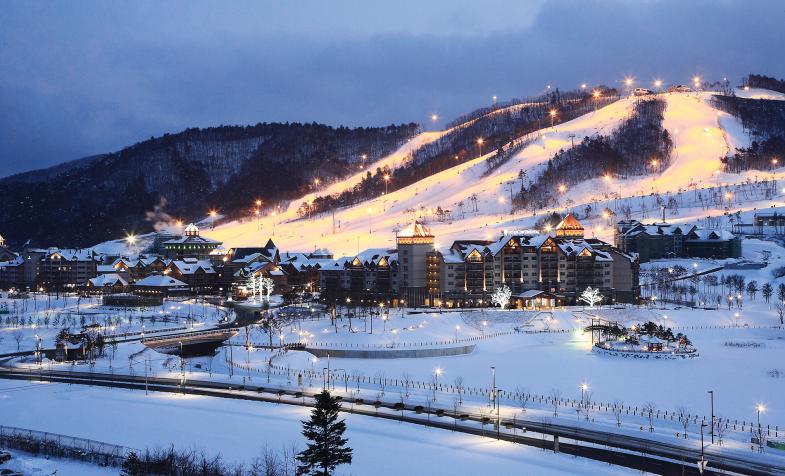 Master-Planned Resort – With Residences, Hotels, Entertainment – Hosts Olympic Village and Major Sports Venues for 2018 Pyeonchang Games
International design firm Cuningham Group Architecture is the designer of the home of the 2018 Winter Olympics in South Korea, as announced by the International Olympic Committee (IOC). The Alpensia Resort, completed in 2009 in Pyeonchang, will be the hub of events and competitions – including many of the premiere games such as ski jumping, biathlon and cross-country skiing. Alpensia will also be the Olympic Village. Cuningham Group is both the master planner and the concept architect for Alpensia, which is an already thriving resort community.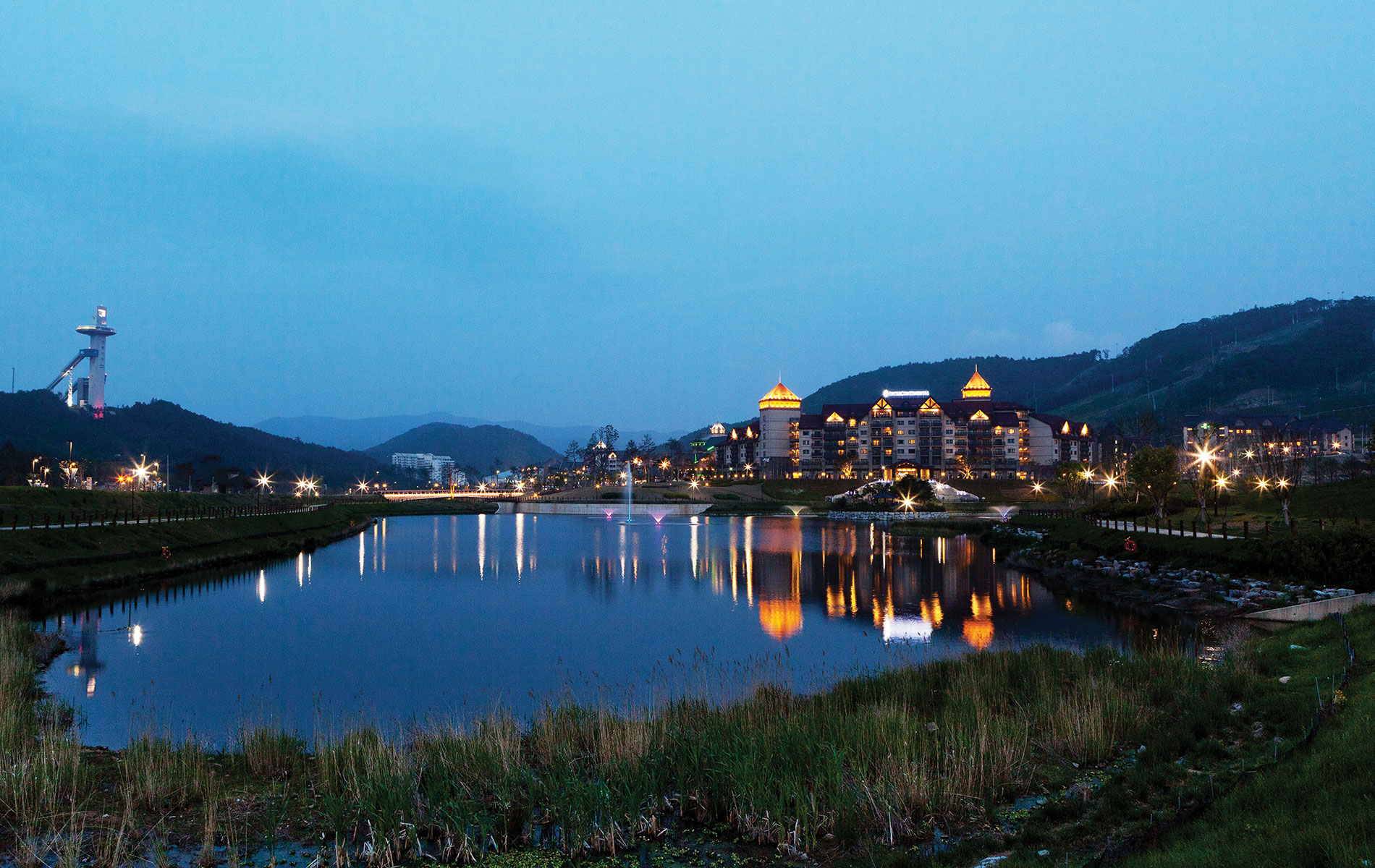 The Winter Olympics open Feb. 9 and run until Feb. 25.
"It is an extraordinary honor for the community we designed to be chosen by the IOC as the home of the 2018 Olympics Games," said Cuningham Group Principal James S. Scheidel AIA, LEED AP, who supervised Alpensia's design. "Alpensia was conceived as an international resort and recreation destination, and it has thrived as such since its 2009 completion. Now, the eyes of the world will truly be on Alpensia and its many exceptional venues."
Alpensia is situated in two beautiful and adjacent valleys in Pyeonchang in Korea's Gangwon-do province. A charming Alps-inspired village – the focal point of the resort – will now become Olympic Village. Nestled in the heart of the larger of two valleys, the village concentrates shops, restaurants, entertainment and activity venues as well as many of the resort's accommodations in a relatively small, vibrant area.
At the heart of the village is a retail and entertainment pedestrian promenade. With a grand piazza and five-star hotel and wellness center at one end of the promenade, and a second piazza, family hotel, waterpark and conference center at the other, this pedestrian zone will be the hub of 2018 Olympics activity. Also within the resort are major sports facilities, including a spectacular ski jump, as well as several hundred residences.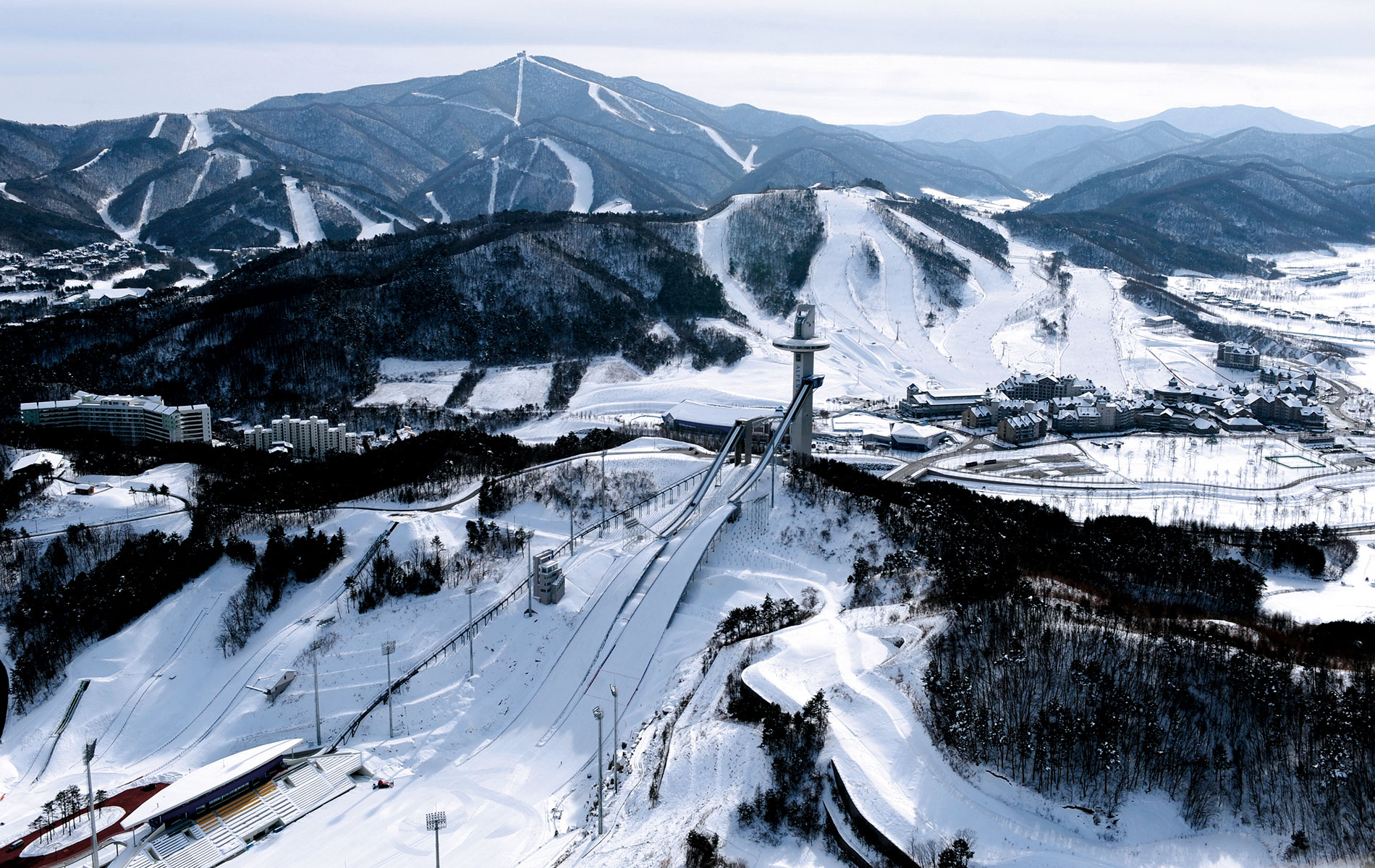 Cuningham Group: Celebrating 50 Years in 2018
Celebrating its 50th year in 2018, Cuningham Group was founded by John Cuningham in 1968 in Minneapolis. The firm has won numerous top design and planning awards, including the American Institute of Architects Minnesota Firm Award in 2013.Cuningham Group was recognized for design, advancing the profession and community service. Since 1992, the Minneapolis office has been located in the historic St. Anthony Main complex on the east bank of the Mississippi River, becoming a cornerstone of the neighborhood's resurgence.
The firm is consistently recognized as a design leader and has grown to nearly 370 employees in offices in Minneapolis, Los Angeles, Las Vegas, Biloxi, Denver, San Diego, Phoenix, Seoul, Beijing and Doha.  For more information, please visit cuningham.com.
*Editor: Please note the spelling of "Cuningham" with no "double-N."