Cuningham Group Architecture Celebrates 50 Years of Design Excellence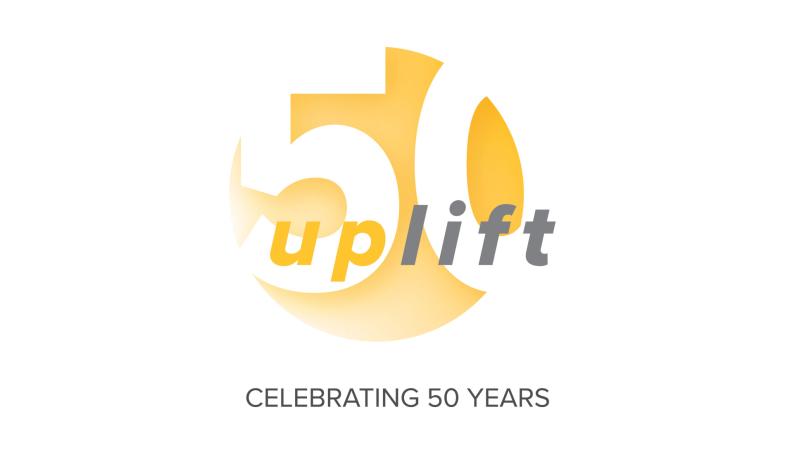 Cuningham Group Architecture Celebrates 50 Years of Design Excellence
International Design Firm Will Celebrate Milestone by "Uplifting Communities" Through Service Days in All Offices
 Cuningham Group Architecture, an international design leader with offices in offices in Minneapolis, Los Angeles, Las Vegas, Biloxi, Denver, San Diego, Phoenix, Seoul, Beijing and Doha, is celebrating its 50th anniversary in 2018. To celebrate this achievement, the firm will engage its offices in community service programs. Cuningham Group Founder John Cuningham FAIA, NCARB, LEED® A.P. will travel to each city to participate before his retirement in October of this year.
"For 50 years we have felt that architecture is more than just shelter," Cuningham said. "It also has the capacity to uplift the human spirit.  It is that motivation that has inspired every day these last 50 years.  Community service events are part of our commitment to the communities in which we live."
A core team from each office will lead volunteers in that city. In addition, a group of "ambassadors" from each office will travel to other offices to participate in the community service events.
Growth Founded on Collaboration and Sustainability
Founded by Cuningham in 1968 in Minneapolis, the firm has won numerous top design and planning awards, including the American Institute of Architects Minnesota Firm Award in 2013. Since 1992, the Minneapolis office has been located in the historic St. Anthony Main complex on the east bank of the Mississippi River, becoming a cornerstone of the neighborhood's resurgence.
Today, Cuningham Group has grown to nearly 400 employees around the world. The firm's vast design portfolio ranges from some of the world's most innovative schools, universities, workplace, living and health care facilities to destination hospitality and themed entertainment venues for premier clients around the world.
All adhere to the firm's creative process of inclusivity that incorporates extensive client, consultant, engineer, and contractor participation, along with the most vital contributions: those of Cuningham Group's team members.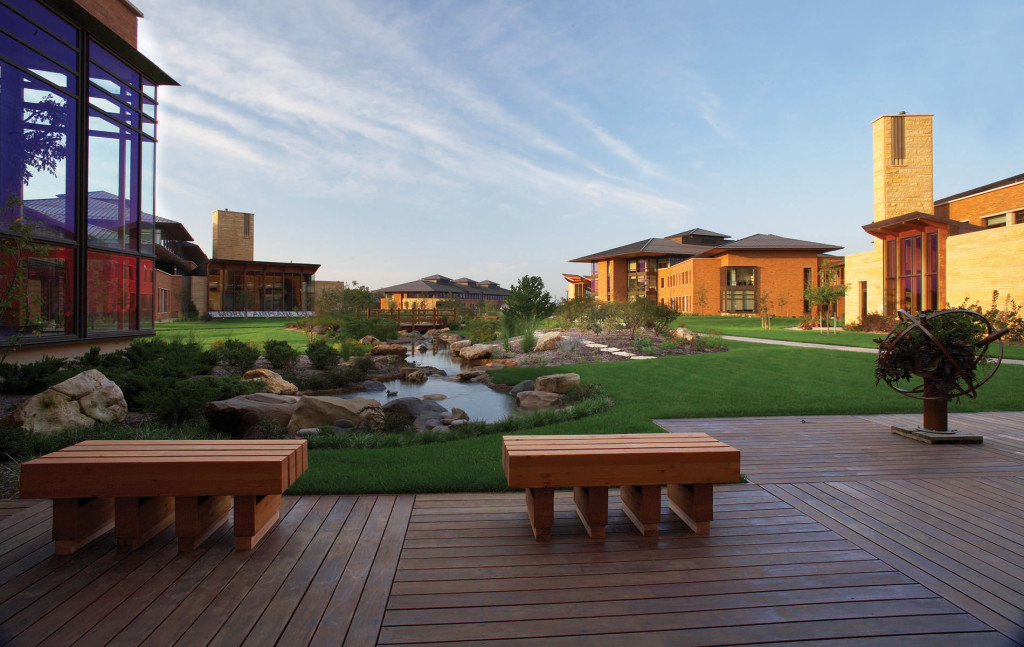 The corporate campus of Epic Systems, Verona, WI
"Our collaborative culture supports and environment of respect and encourages engagement among team members," said President and CEO Tim Dufault, FAIA, LEED® A.P. "The talent we have in the company is incredible. Our firm's design process focuses on the unique vision and passion that our clients have for their businesses and culture and interpreting that into a built environment. This is what defines the character of our architecture."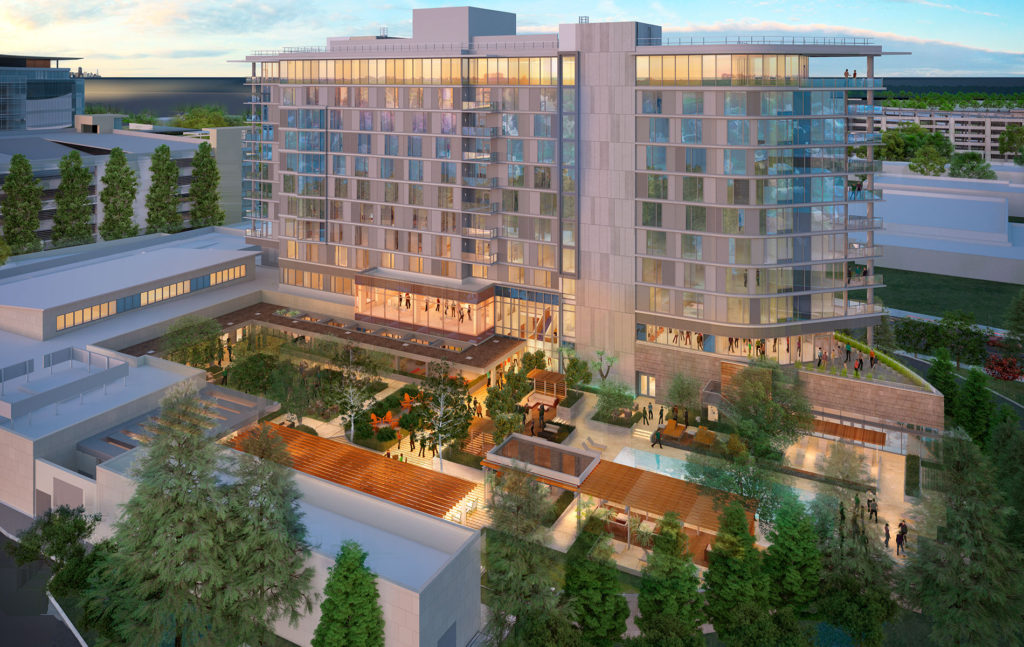 Hotel Nia, Menlo Park, CA
Equally fundamental to the company's growth is its commitment to sustainability. Far more than a checklist of LEED® points, Cuningham Group's approach considers the environment at all levels and scales. Each design considers its value to the owner/client, stewardship of resources, the wellness of those who occupy projects, the vitality of neighborhoods, and avenues for enjoyment and learning.
Through its themed-entertainment practice, Cuningham Group convenes the annual Themed Entertainment Sustainability Summit (TESS) to share best practices in energy-efficiency and smart planning on a vast scale.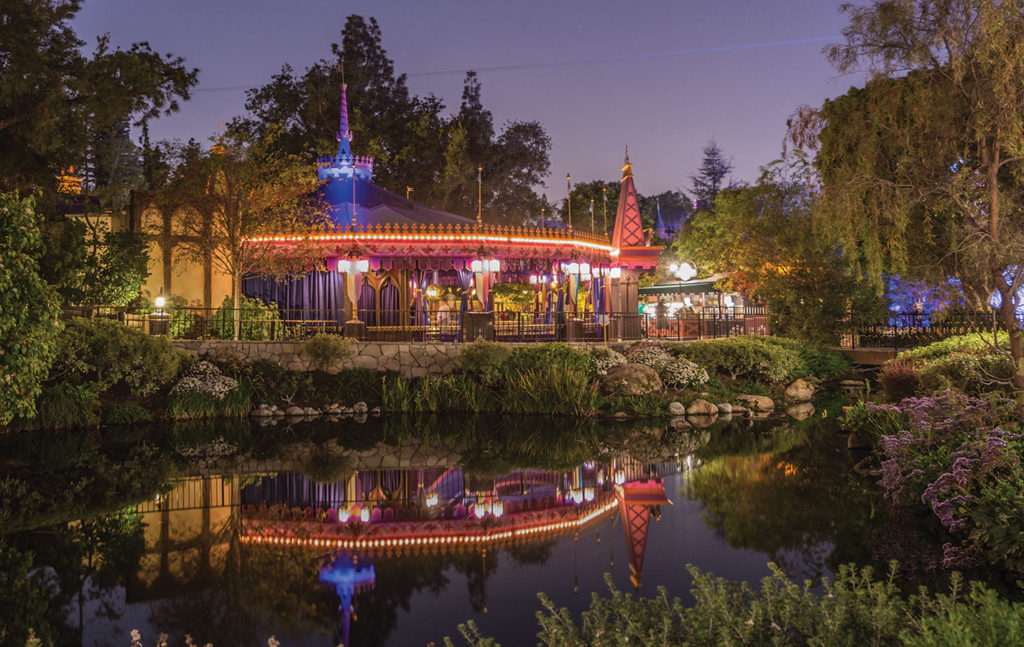 Provided Architectural Design Services for Castle Fantasy Faire, Disney, CA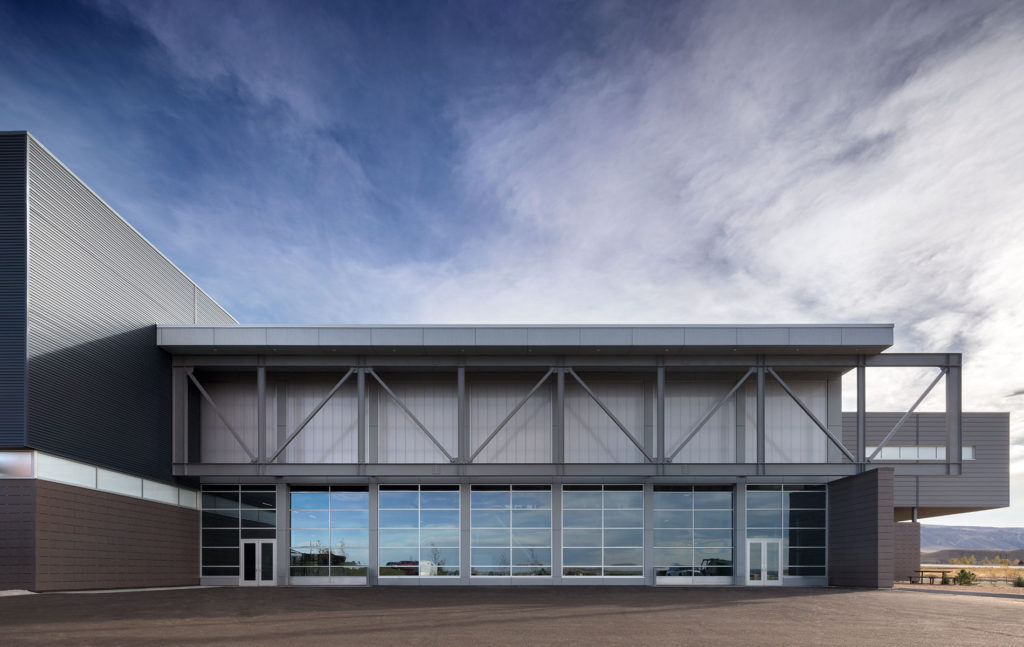 Pathways Innovation Center, Natrona Public Schools, Casper WY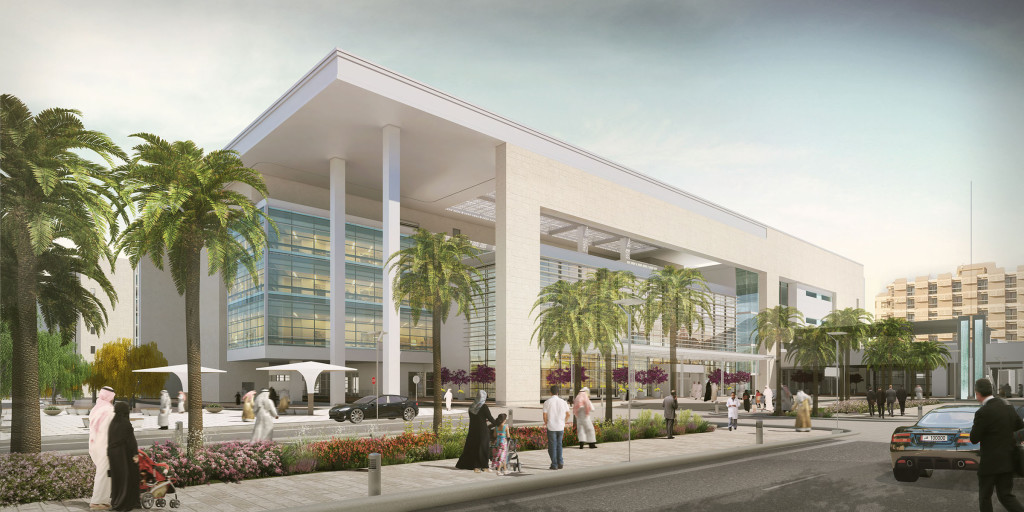 Hamad Medical Center Emergency Department Annex, Doha, Qatar
About Cuningham Group
Founded in 1968, Cuningham Group has earned an outstanding reputation for delivering excellence in architecture, interior design, urban design, and landscape architecture for a diverse mix of client and project types. Awarded the American Institute of Architects Minnesota Firm Award, the firm is consistently recognized as a design leader and has grown to nearly 400 employees in offices in Minneapolis, Los Angeles, Las Vegas, Biloxi, Denver, San Diego, Phoenix, Seoul, Beijing and Doha.  For more information, please visit cuningham.com.