"Amazing Spaces, Places and Escapes: Re-imagining Tree Houses" Summer Exhibit is Open!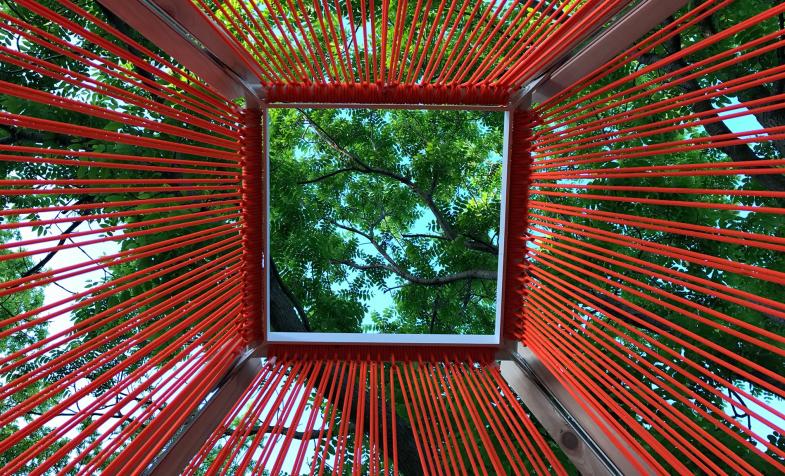 Architecture + Landscape Architecture Collaboration
A tree house project designed by a Cuningham Group team was one of 12 creative, multi-dimensional structures made by designers, artists, architects, builders and hobbyists selected for the Reimagining Tree Houses exhibit currently on display at the Minnesota Landscape Arboretum. The tree house, Oculus, was designed by Amy Cheever, Tyler Whitehead, Michael Jones, Morgan Mangelsen and Heidi Neumueller, and will be on display through October 1.
The Arboretum hosted a preview event on June 1, where guests learned about the competition and were able to visit the tree houses along the Arboretum's Three-Mile Drive. Todd Wagner, president of the Arboretum's Board of Trustees,  gave a well-deserved shout out to Cuningham Group's tree house during his opening remarks.
When you visit this summer, be sure to vote for your favorite tree house in the People's Choice Awards running through September 18!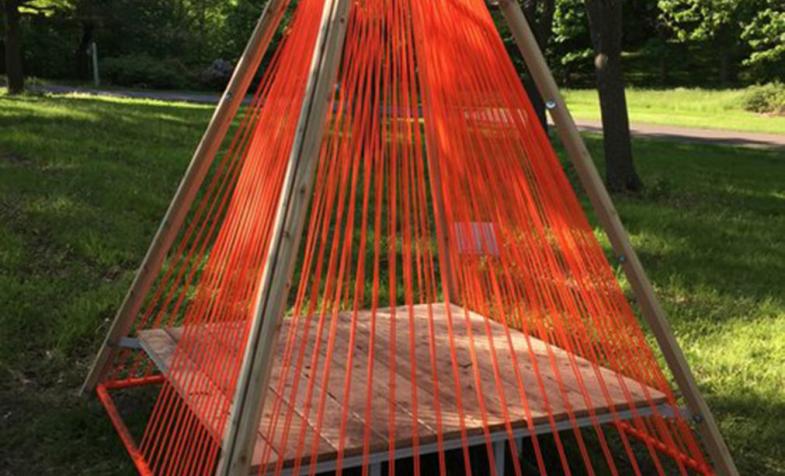 Design Inspiration

Design Statement
Lying on your back while gazing up through the tree canopy is a transcendent experience. This structure aims to re-imagine the tree house with an oculus that frames the tree and sky experience.
Visitors are encouraged to pull open the cords and enter the structures. You can choose your experience: climb into the softly rocking tree house that mimics wind whispering through the trees or gradually enter a raised, static platform. The tree houses are sculptural from afar and interactive as you approach.
Check back for more images through the summer!