Sustainability at Erie PreK-8: Erie, Colorado
Erie PreK-8 School is located in Boulder County, Colorado, one of the greenest counties in the United States. How can a new school live up to this community's high expectations for sustainability and energy efficiency without breaking the budget?
That was the challenge Cuningham Group faced in the design of the new PreK-8 School.  Setting an aggressive Energy Use Intensity (EUI) target of 25 kBtu/square-foot/year in Climate Zone 5, the District looked to Cuningham Group to guide them to a new design paradigm.  This district established energy target would put the new building in the 98th percentile of all school buildings.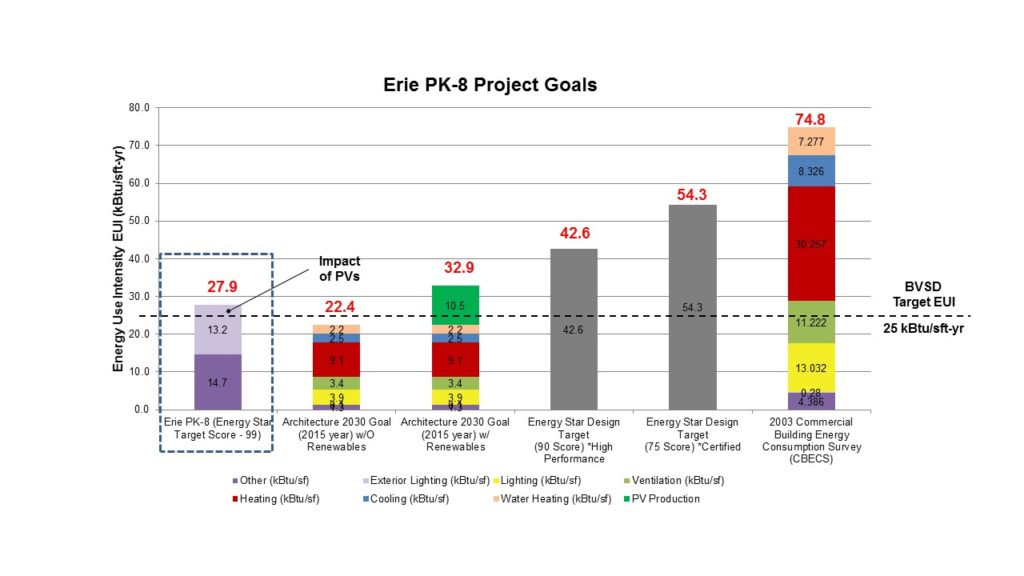 Cuningham Group is designing the 96,000-square-foot school in collaboration with Fielding Nair International. The district's goal is to provide a flexible environment for teachers and students. The building features Learning Communities with flexible spaces including classroom areas, small group break-out spaces, and individual learning nooks. The Learning Communities offer an integrative Commons space to encourage interaction with multiple classrooms and varied learning environments for students.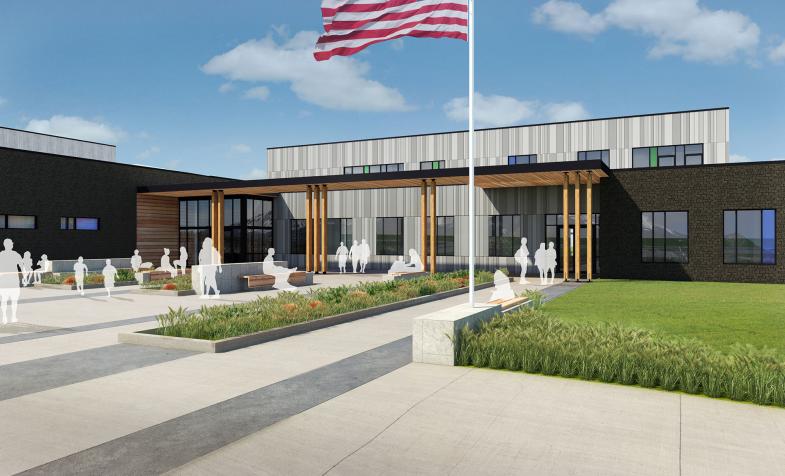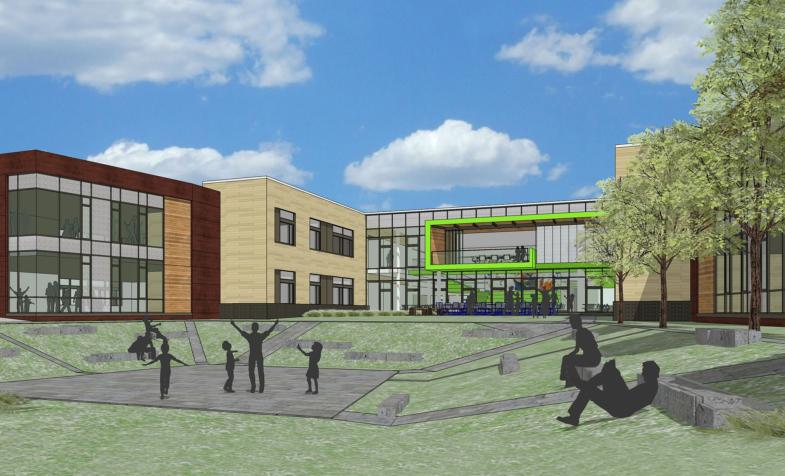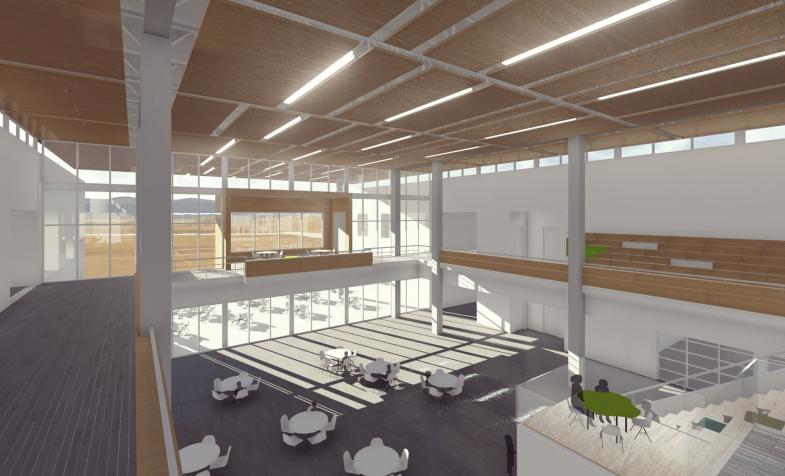 Knowing that recent high efficiency strategies such as geo-exchange (wells deep into the earth used to extract nearly free heating and cooling) were no longer economically viable, Cuningham Group sought to increase dependency on natural forces of wind and physics, and decrease dependency on mechanical systems.  In fact, Erie PreK-8 utilizes natural ventilation as the primary thermal comfort strategy, with mechanical systems as backup.  This required advanced computer based modeling to verify, which Cuningham Group provided with assistance from the mechanical engineer.  In addition to achieving the District's EUI target, the increased fresh air and thermal variability respond to recent research that predicts  increased student performance and teacher satisfaction when these factors are present.
Daylighting was another challenge at Erie PreK-8, particularly the requirements found in the new 2015 International Energy Construction Code.  Through clever application of that demanding code, Cuningham Group has been able to greatly simplify previous daylight control systems.  In place of trouble prone photosensors that continuously change electric lighting intensity, we implemented simpler occupancy sensors and manual dimming.  The control is back in the teacher's hands, resulting in fewer complaints and significant energy savings.
Energy Performance
27 kBtu/s.f./year modeled
2030 Challenge compliant
Exceeds ASHRAE standard
Designed to LEED Gold
Sustainability Features
Natural ventilation
Solar chimneys
Superinsulated walls
Photovoltaic panels on roof
LED lighting less than 0/5 watts/s.f.
Simplified daylighting controls

By: Paul Hutton, Cheif Sustainability Officer, Cuningham Group