Twin Cities PBS (TPT) has been awarded an AIA Minneapolis Merit Award!
As one of four projects awarded this honor, Twin Cities PBS (TPT) tells a story of excellence beyond design; reflecting the variety of forces that shape a building.
The 25-year-old space was redesigned to capture the essence of contemporary public media.  The primary design intent for the office remodel was to give TPT access to itself, its partners and the community. The leaders of the nonprofit recognized their current space didn't support their collaborative culture, greatly limiting their desire to foster the next generation of public media. The design transitioned the space from private offices to an open and multi-functional environment, nurturing an environment for collaboration.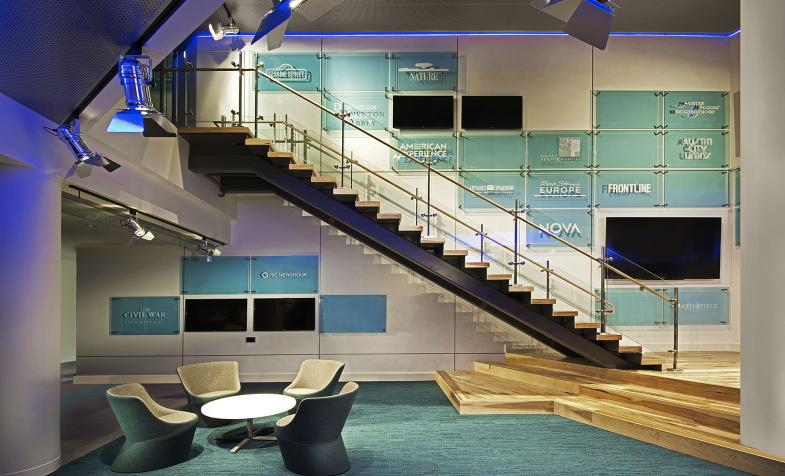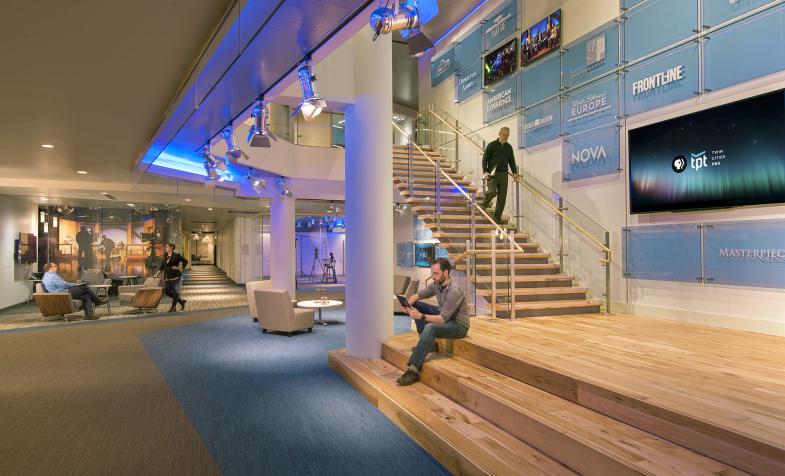 Opening the floorplan invites daylight and impressive views of historic Saint Paul Lowertown district to the staff and visitors. Grand staircases connect staff throughout the four story,105,000-square-foot building. Three main collaboration zones anchor the corner of each floor.  Each corner represents a portion of Saint Paul's urban landscape; loft style residences, the Farmer's Market and Mears Park. Editing and recording spaces, both light and sound sensitive, were pushed inboard providing clear views across each of the floors. The former maze of hallways is now an open floor plan with each department boasting large digital graphics representing TPT's programing and the communities it serves.
With improvements to the building automation, an installation of a new roof, use of LED lights in 60% of its fixtures, and overall district energy use, the newly remodeled space is considering all its options for being environmentally responsible.
The project came in under budget by working closely with the General Contractor from early in the process to understand and clearly define the needs and expectations through the design. There were two years between budget development and the start of the project, which resulted in a very critical eye on understanding how to effectively achieve their wants and needs. During this time, the scope of the project, specific budgets and marketing costs were evaluated.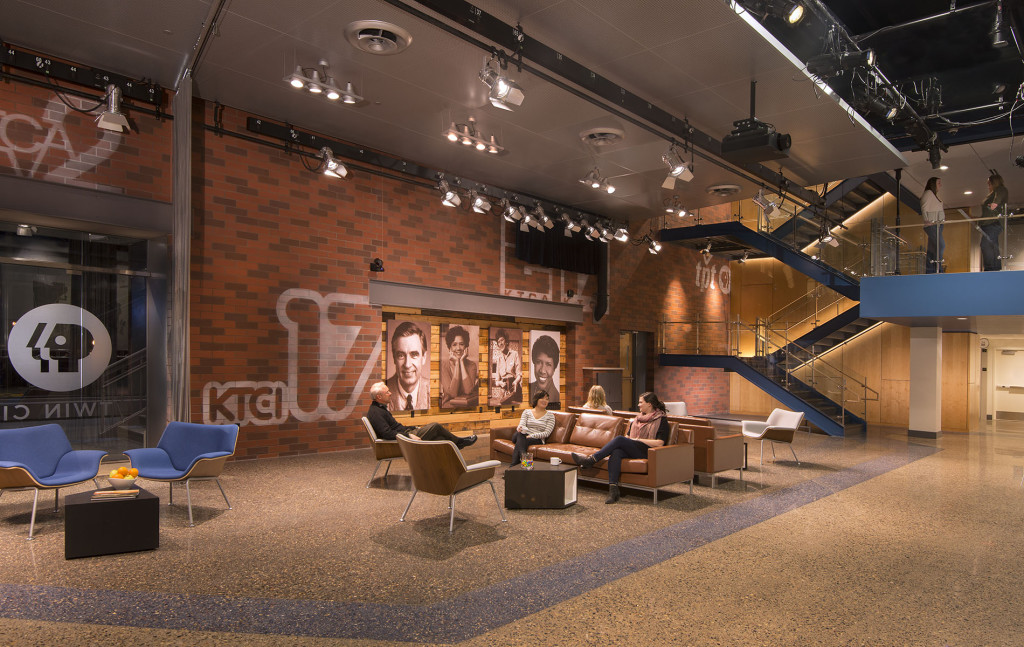 A dual purpose entry welcomes street level visitors, while encouraging interaction between the neighborhood and the TPT community. This challenging transformation was a pivotal piece in making TPT a prominent, yet inviting space. Carved from a former storage space, TPT's new entry has been moved from the third level skyway down to the street. Functioning as the lobby and collaboration space during work hours, this new space transforms to adapt to the nightlife of the neighborhood, fully functioning to accommodate films, screenings and public concerts. The new space has become an iconic, vibrant and flexible hub for TPT and the community.
The new Twin Cities PBS space represents and supports an organization that has grown from a single focused analog television station into a creative, collaborative and mobile multi-media organization serving diverse interests and communities.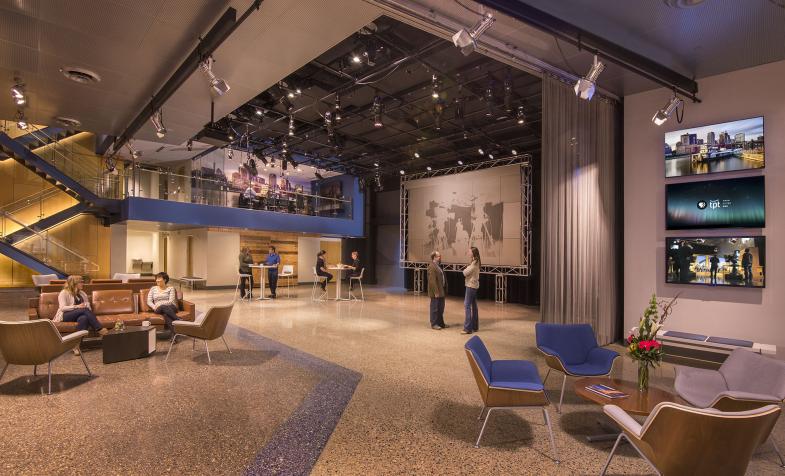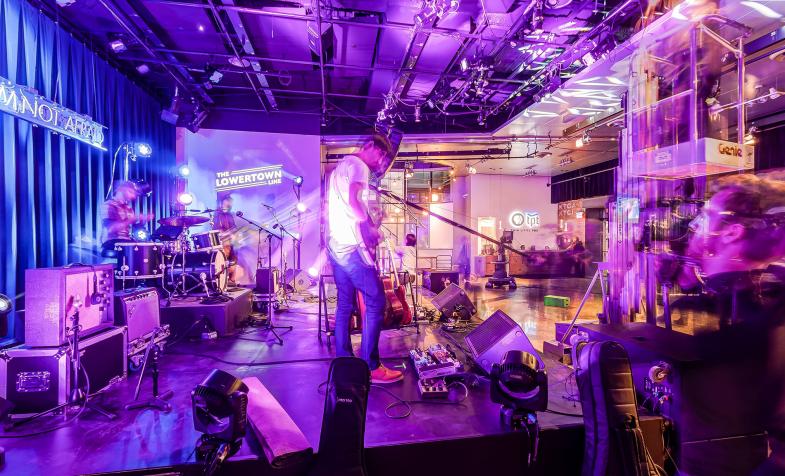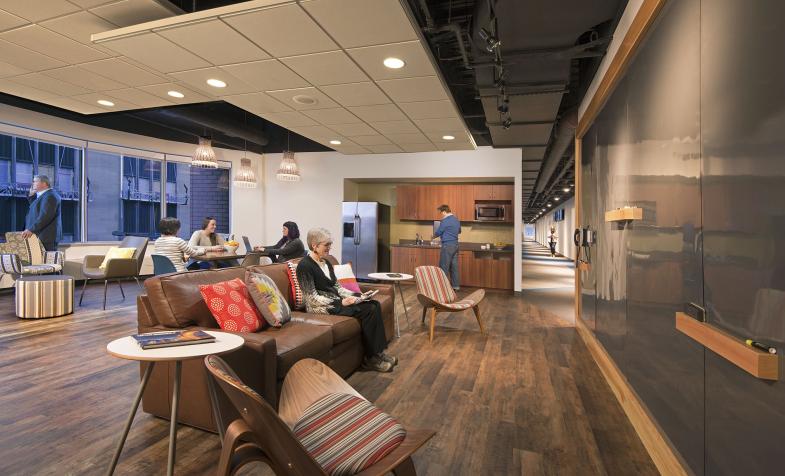 Read more about the award here.