Work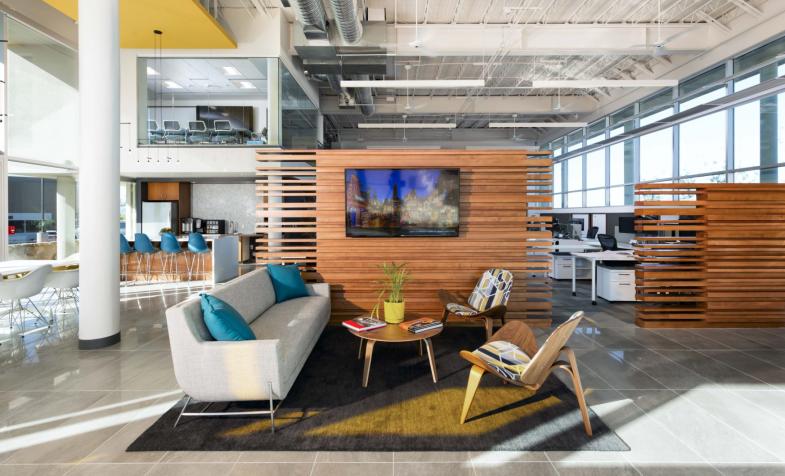 Work
Creating flexible, fully-integrated workplaces that contribute to a healthy world.
New ways of working are accelerating rapidly and not all buildings are created equal in their ability to serve your culture, brand, and organizational mission. The workplace of the future will not be a singular place, but rather a cumulative experience across a variety of venues; Cuningham's Work studio is at the forefront of developing flexible models that meet this future head on.
We know that in order to stay competitive, workplaces must embrace a digital-first approach. By helping businesses break down the inherent biases in the separation of in-office and remote work channels, we create fully-integrated, omnichannel experiences that seamlessly merge the physical with the digital.
Our Work studio is also on the cutting-edge of developing and promoting Circular Economy and regenerative principles within the built environment. From material transportation to adaptive reuse strategies, we have a deep understanding of the many ways buildings can not only reduce their impact on the natural world, but actively better it.