San Luis Obispo, California
Dignity Health French Hospital Medical Center, New Patient Tower
With the future of the campus in mind, Cuningham made every design decision, placement, and orientation of departments/functions, and material selection to provide the highest level of value with an increase in operational efficiency for hospital staff and patients.
By creating a visitor friendly experience with a new main entry adjacent and tied to the New Pavilion building entry, the design ultimately represents Dignity Health's renewed branding mission. It is always difficult to move a main front door to the rear of the campus, however, the arrival experience and landscaping enhancements improve the arrivals and provide parking near the new front door. As part of this new entry, the design incorporates a forecourt that embraces the new drop-off that is flanked by outdoor waiting and dining areas with new landscaped environment.
Client: Dignity Health
Studio: Heal
Market: Acute Care, Women's Health
Size: 185,150 Square Feet
Scope: New Construction
Services: Architecture, Interior Design
Delivery Method: Design-Build
Key Project Contacts: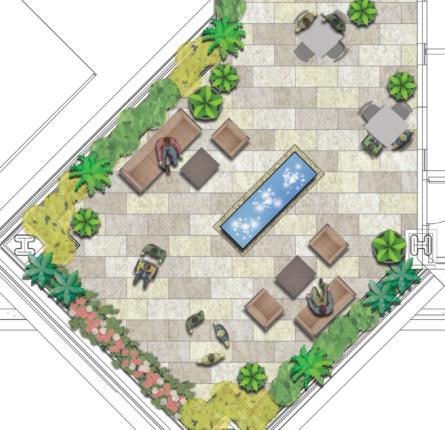 The healing gardens provide hospitality-like environment for patients and staff to congregate with great views of the mountains.