Thank you, Tim Dufault, for 29 Years of Service and Leadership!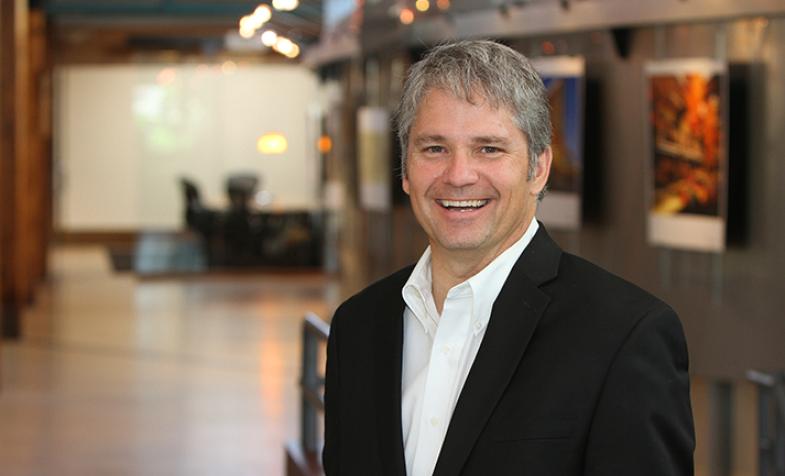 Thank you, Tim Dufault, for 29 Years of Service and Leadership!
Cuningham has announced the departure of CEO Tim Dufault following the conclusion of his third five-year term in September 2021.  
"Core to good leadership is growing the next generation of leaders and transitioning leadership to them," Tim says. "I worked hard over the past 15 years to instill those values at Cuningham so I could someday practice what I preach."  
Under Tim's leadership, Cuningham has experienced incredible growth and evolution while remaining true to its core tenants. What is not shown in Cuningham's rankings among top architecture firms, however, is all the fun we had along the way! There were Creative Exhibitions, merger celebrations, BBQ showdowns, and even a flying rubber chicken or two. 

Tim's passion for creating environments that build community is reflected by his career, which includes more than 20 years of promoting student achievement through effective school design. In his early years with Cuningham, Tim co-led what is today's Grow studio — working together with communities and diverse sets of stakeholders to meet design demands and provide equitable solutions.  
Board member and Grow studio principal Jeff Mandyck points to Tim's ability to actively bring multiple voices into the fold. 
"Tim brings diverse voices and expertise together to develop and realize the best in the future," Jeff says. "He has a keen ability to ask questions to bring attention to things that were overlooked. The project or strategy is better off because of that inquiry and curiosity."  
Not only has Tim been a leader through periods of great change and transformation, he has also been a champion for those who, historically, have not had equal access to the industry. During his time as CEO, Tim built on the firm's legacy of championing the work of women and architects of color through his leadership of the Diversity Task Force with the Large Firm Round Table. These values are reflected by our internal workforce with 48 percent women and 20 percent racial minority representation among our 230+ team members.  
Cuningham designer and SoCal NOMA Board Member Matthew Trotter looks back on his years working with Tim to advance racial equity within the profession.  
"When Tim flew to Los Angeles to attend the first SoCal NOMA General Body Meeting in our office, I knew Cuningham was serious about diversity in architecture," Matthew says. "Tim showed up and supported the efforts of organizations and designers advocating for positive change. He and I have had many meaningful conversations around our shared vision, and I can earnestly say that because of his leadership and support, we are many steps closer to seeing that vision realized in our profession."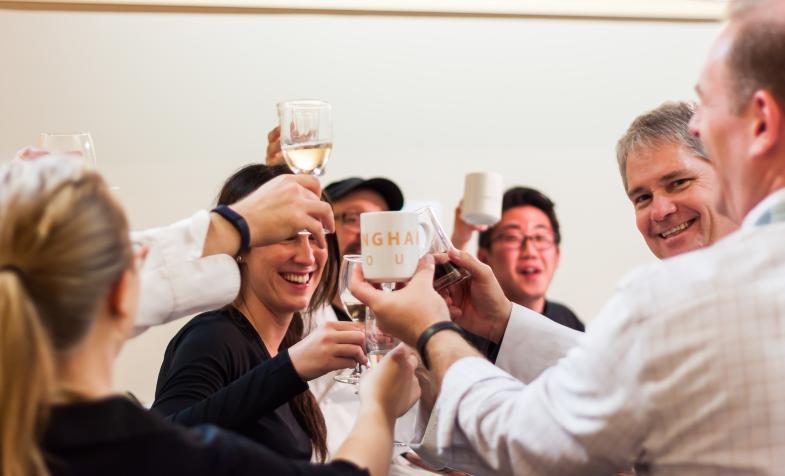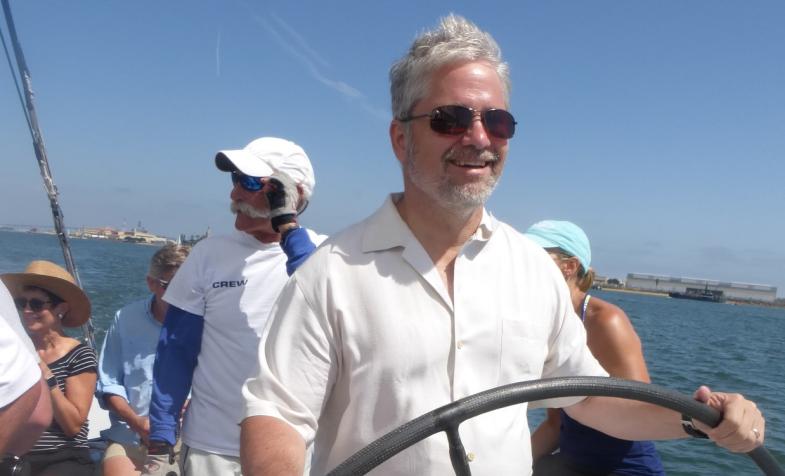 Tim's staunch advocacy for advancing our profession through new technologies and methodologies has benefited both Cuningham and the industry as a whole. He'll continue to expand his impact as he moves forward. Through Cuningham, Tim supported the incubation of a new industry tool, Concert and continues to serve on Concert's leadership team. 
"Concert facilitates more efficient and effective digital workflows to drive greater value for clients in all markets. The technology uses a blockchain enabled secure signature and authentication platform to facilitate the sharing of BIM and other digital information," he says. "I'm excited about this new venture and about leading it to greater adoption and success." 
As a strong advocate of the design profession, Tim served multiple leadership roles at AIA national and local chapter levels, including AIA Minnesota Chapter President and Board Member and Committee Chair for the AIA Committee on Architecture for Education.   
"I am confident in the foundation built for Cuningham," he says. "We have created a globally-recognized design firm that is engaged on amazing projects around the world and will allow the next leader to step into the role knowing that there is a solid basis for future success."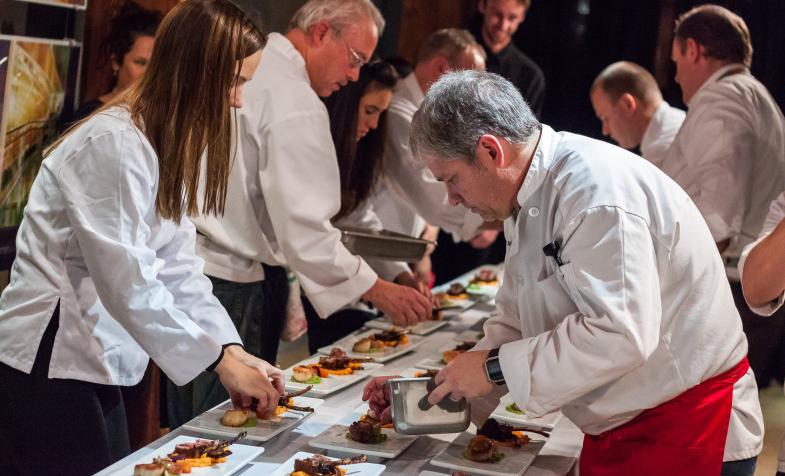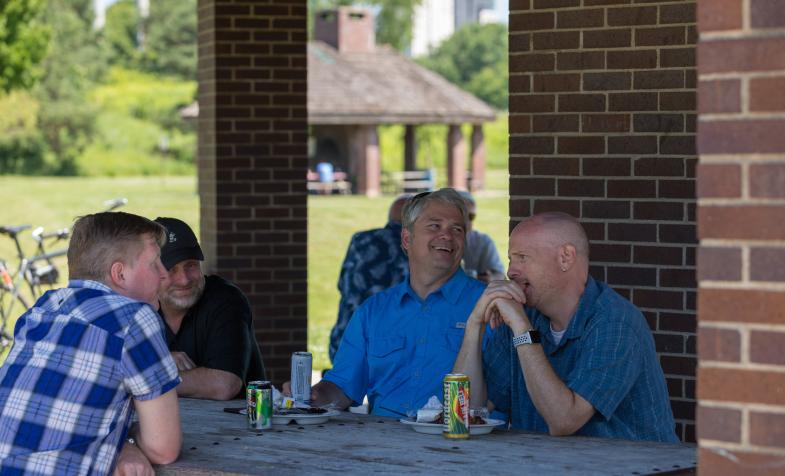 Following Tim's departure, the firm's day-to-day operations will continue to be led by President and COO Christy Cavataio, who is working closely with the Board and Leadership Council on an internal and external search for a new Chief Executive Officer who will affirm Cuningham's mission, vision, and values. 
"I want to personally thank Tim for helping me transition into Cuningham with such ease," Christy says. "We are poised to leverage the firm forward and build on the legacy that Tim and others have built. We have a bright and busy future per our recent wins and awards, and we look forward to growing our team as we continue to: Dream big, Be daring, Create change." 
As we move forward, our values will continue to drive each and every member of Cuningham to:  
Celebrate curiosity.  

Design the future.  

Restore the earth.  

Take care of each other.  

Have fun.  
We are grateful for Tim's leadership through the years and his continued commitment to the firm. After many years advocating for increased equity and forward-thinking design, we look forward to seeing his continued contributions to the profession. Follow Tim's journey on LinkedIn.