Cuningham Announces Promotion of 2022 Associates
Cuningham Announces Promotion of 2022 Associates
Cuningham is proud to announce the promotion of 24 individuals from across the firm to Associate leadership positions. This accomplished group of team members comes from across the firm and are known for both their commitment to making Cuningham a more welcoming and inclusive place to work, as well as their expertise in creating forward-looking design solutions. Not only do they enthusiastically engage in a wide variety of events and organizations throughout the firm, but they also embrace collaboration and are eager to share their knowledge with the rest of the firm. The team members promoted are:
Devon Clark

Hailey Wrasman

Jennifer Garman

John Vande Castle

Kelly Ryan

Nadine Abell

Pipsa Happo

Jenna Undlin

Sarah Potzler

Daniel Flora

Kristi Harris

Michael Jones

Anna Jankowicz

Thomas Stuart

Erin Calma

Nathan Halimi

Karlee Grangroth

Michael Reynolds

Aaron Barrette

Brandon Braaten

Christopher Wheeler

Jessica Kocak

Megan Nowak

Weiyi Tan
Congratulations to the Cuningham 2022 Class of Associates! Read more about each team member below.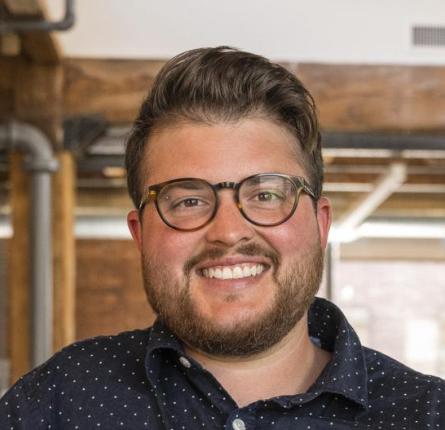 Devon Clark
Landscape Architect | Minneapolis
A natural leader, Devon is a vocal advocate for the power of landscape architecture and sought out for his expertise by cross-disciplinary leaders firm-wide. His upbeat attitude and inclusiveness are essential aspects to his mentorship of emerging designers and positive contributions to firm culture.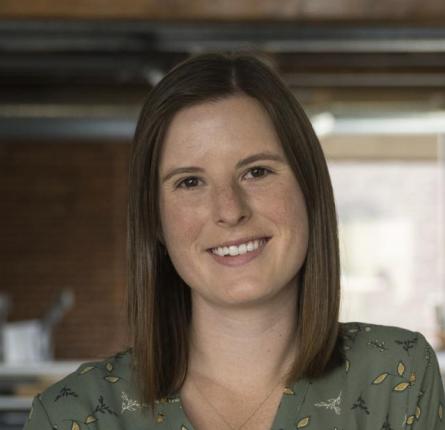 Hailey Wrasman
Certified Project Interior Designer | Minneapolis
As an interior design leader, Hailey blends her passion for design with a commitment to developing thoughtful community engagement strategies that invite all project stakeholders to the design team. She is valued throughout the firm for her expertise on interior design best practices, attention to occupant well-being, and advocacy for equitable and integrated teams.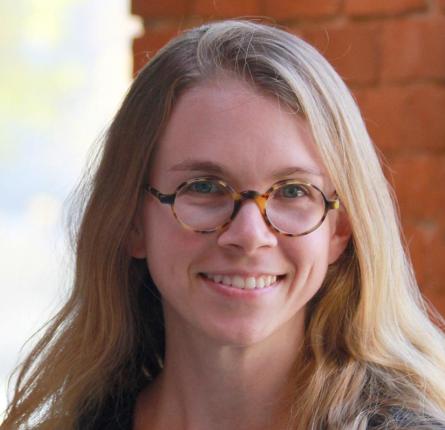 Jennifer Garman
Architect | Minneapolis
Jennifer is a regenerative design leader who actively engages firm leadership to promote firmwide education opportunities. Leading with a learning mindset, Jennifer has actively pushed Cuningham to shift from sustainability to regenerative design, becoming a strong advocate for the firm's values in the process.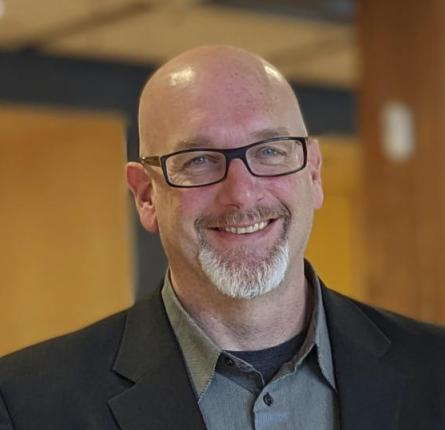 John Vande Castle
Senior Team Leader | Minneapolis
John understands the value of design and works to nurture a culture of creative problem solving in order to make Cuningham's designs technically sound. With a wide range of experience across many project types, he creates value for clients by fostering strong collaboration across disciplines and developing close mentor relationships with junior staff, engaging them at a personal level to inspire curiosity and fun at work.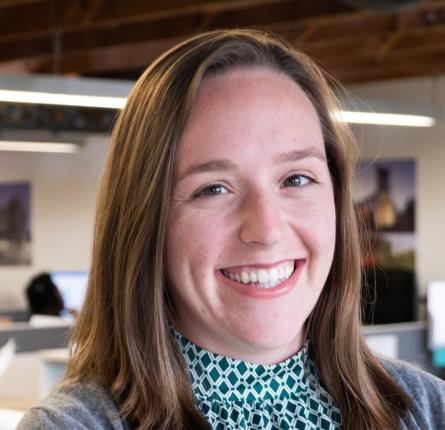 Kelly Ryan
Project Architect | Denver
Kelly leads with positivity and thoughtfulness, tuning into the unique talents a of those around her. She not only welcome new staff but creates opportunities for everyone to collaborate and contribute in ways that bring out their best. Kelly is an active volunteer and hosts outdoor adventures such as hiking and paddle boarding to help Denver teammates enjoy the natural world we work as a firm to protect. Her authenticity allows her to build close, long-lasting connections that foster trust and confidence.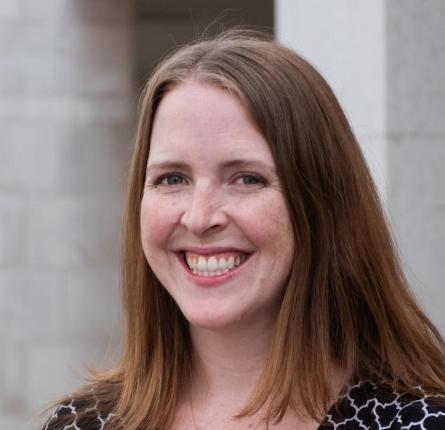 Nadine Abell
Project Architect | Denver
Nadine's ability to coach newer staff members through all design phases has made her a valued team member who keeps things positive and easy-going. She encourages good humor and keeps sprits high throughout the project. She models a learning mindset and creates space for others to share their ideas, ask questions, and become better designers.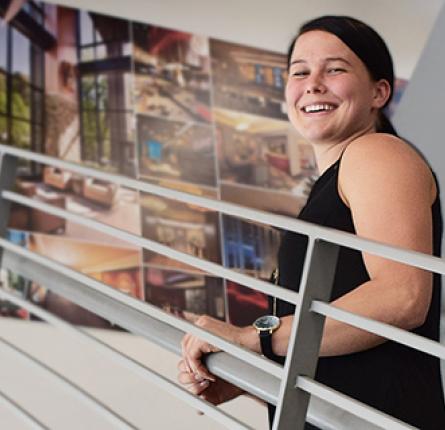 Pipsa Happo
Project Architect | Denver
Pipsa leverages her passion for healthy environments by promoting collaboration and empowering others to bring design and technical aspects of a project into alignment. An approachable, empathetic leader, Pipsa is natural champion for her clients and builds trust by genuinely engaging project partners. She embraces change and ambiguity with the confidence needed to move the team and project forward.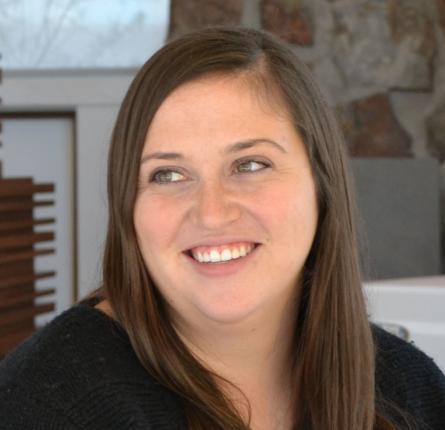 Jenna Undlin
Designer II | Phoenix
A regenerative design advocate who pushes consultants to consider things more sustainability, Jenna elevates her teams by encouraging team building, laughter, and having fun. Her active approach to building client relationships has helped grow Cuningham's visibility within the healthcare marketplace.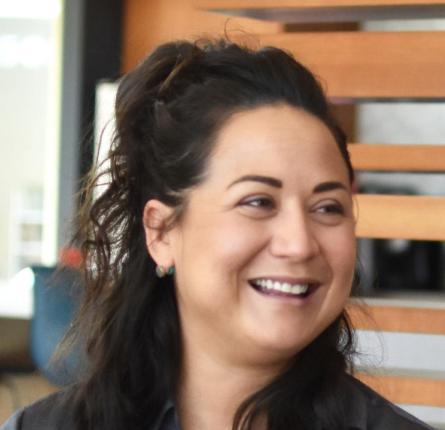 Sarah Potzler
Project Architect | Phoenix
Sarah is a vocal advocate within Cuningham for creating personal connections, both within her project teams and her design work, which is rooted in a sense of empathy and community. Sarah provides open channels for communication and curiosity within the firm, making her a valued mentor to both students and professionals.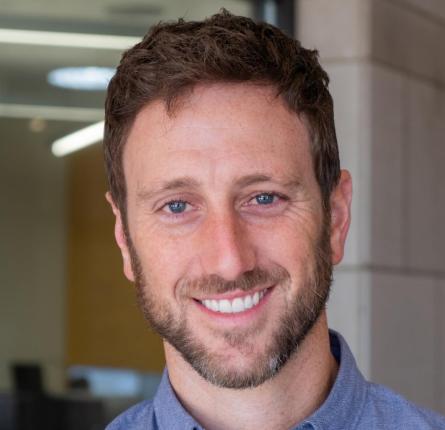 Daniel Flora
Project Designer | Denver
Daniel actively promotes collaboration and open-minded engagement to give his team members a sense of ownership of their work. As a leader, Daniel is an expert in growing strong relationships both within the firm and with clients. Daniel's eagerness to mentor junior team members creates a vibrant and fun work environment for everyone.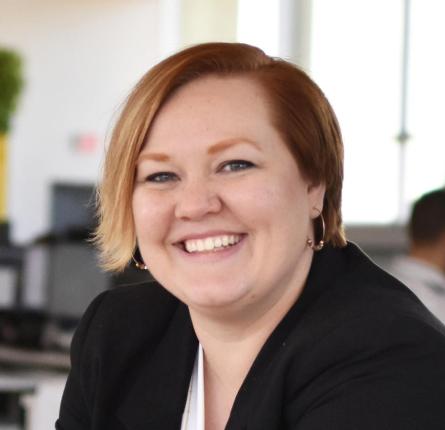 Kristi Harris
Project Interior Designer | Denver
With positivity and a passion for design excellence, Kristi takes the time to get to know her colleagues and find opportunities to leveraging each person's unique skills and abilities. She actively seeks opportunities to improve Cuningham's quality and practice, often supporting new staff members and connecting with peers to discuss successes and lessons learned.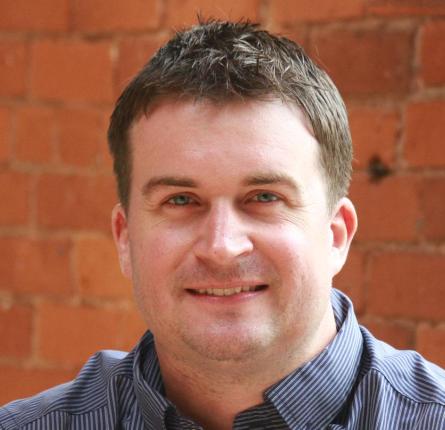 Michael Jones
Project Landscape Architect | Minneapolis
A vocal leader for Cuningham's urban design and landscape team, Michael encourages cross-market collaboration and represents the firm through community outreach programs and public forums. He is a valued mentor for the firm's emerging landscape designers who helps them find work/life flow and opportunities to showcase their distinct and unique strengths.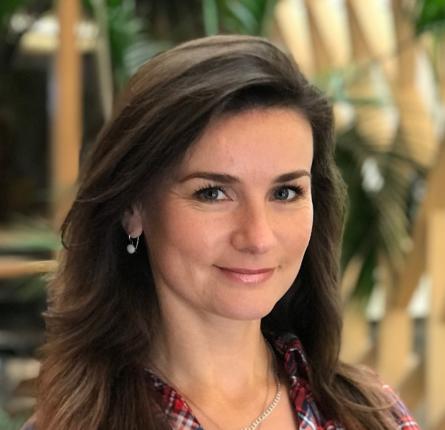 Anna Jankowicz
Designer II | Culver City
Anna leverages her keen ability to identify opportunities and risks in projects before they arise, keeping a sharp focus on maintaining design intent throughout project team coordination. She encourages discussion and creative problem solving to improve project performance while also advocating for junior staff by sharing knowledge and helping them to improve both their soft and technical skills.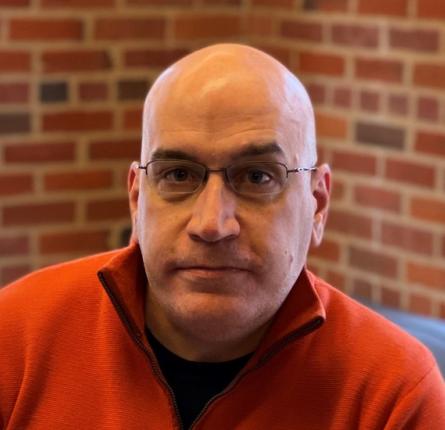 Thomas Stuart
Senior Project Architect | Denver
Thomas operates with the belief that better processes lead to better documents to lead to better experiences. As a leader, he knows that every team member needs to be supported and recognized in their own way. He seeks to understand diverse perspectives and emphasizes the importance of being one's own advocate, empowering his team members to stray from their lane for the benefit of the project.
Erin Calma
Designer II | Las Vegas
Friendly, encouraging, and patient, Erin has naturally emerged as a leader within her project teams. She fosters relationships with Cuningham's local communities by establishing volunteer events and creating authentic connections. Her ability to create safe and encouraging work environments helps others express themselves and contribute to their full potential.
Nathan Halimi
Architect | Culver City
Nathan is a team player whose interpersonal relationships with colleagues and participation events across the firm has made him a valuable mentor for emerging designers on the path to licensure. His passion for efficient processes and construction technologies has led to lasting relationships with clients and increased project opportunities.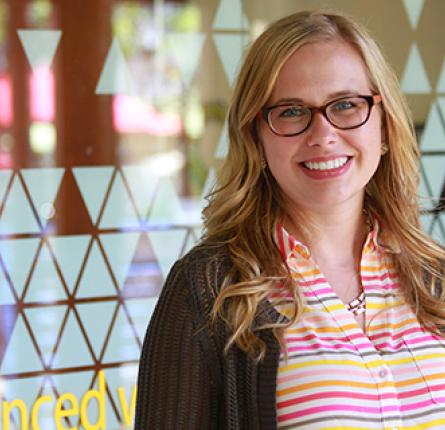 Karlee Grangroth
Certified Interior Designer | Minneapolis
Karlee's experience as an interior designer spans Cuningham's offices and project types. Always looking to connect with colleagues on a personal level, Karlee builds team morale with active listening and good humor. She takes care of others by proactively reaching out to discuss how things are going with their projects and understand how she can support their professional growth.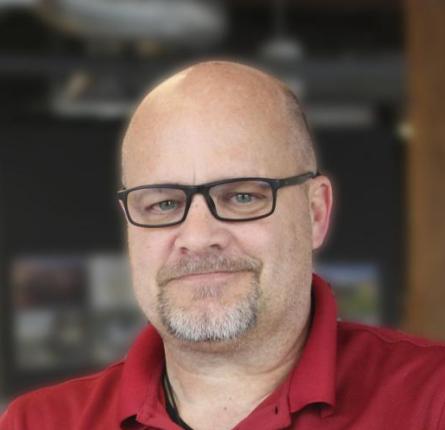 Michael Reynolds
Manager of Project Accounting | Minneapolis
Michael brings a light-hearted attitude to engage colleagues and create a fun work environment. His mindful approach fosters genuine collaboration and helps team members confidently share their insights and viewpoints. He is continually working to improve the experience of those working with and at Cuningham.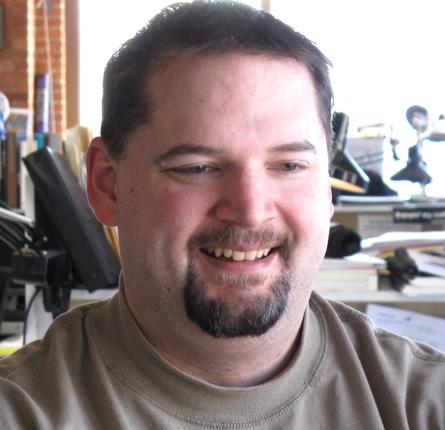 Aaron Barrette
BIM Manager | Minneapolis
An expert at bringing design to life in a digital environment, Aaron is relied on across the firm for his ability to help design teams elevate their technical skills. Aaron stays on the cutting edge of building technologies and openly shares this information throughout Cuningham, leading to forward-looking design solutions and innovative processes.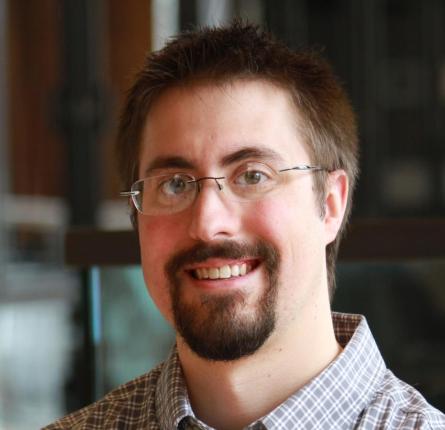 Brandon Braaten
Human Resources Manager | Minneapolis
With a calming presence and an ability to facilitate difficult conversations, Brandon has become a trusted confidante and advisor to leaders across the firm. He connects people with resources and develops training to build foundational skills for leaders of all levels. Among many skills, his inclusive leadership has led to Cuningham having one of the most robust compensation equity processes in the market.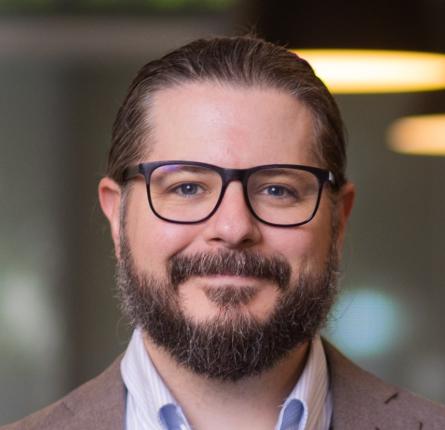 Christopher Wheeler
Project Designer | Minneapolis
Christopher values diverse perspectives and knowledge sharing as tools to achieve holistic design outcomes, often holding the broader vision in balance with finer details. He is a champion for regenerative design with significant contributions to the firm's growing expertise and thought leadership on the circular economy. Christopher leads in creating space for junior staff, and those with softer voices, to participate in constructive discourse and bring greater value to design work.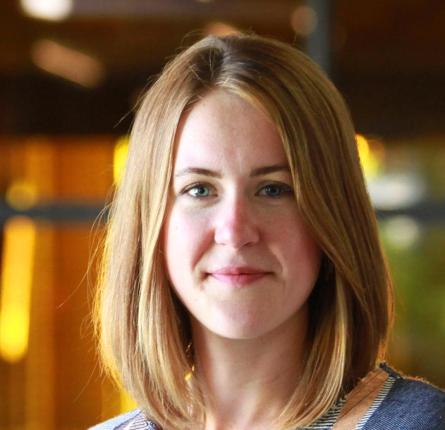 Jessica Kocak
Architect | Minneapolis
Motivated by learning and with a background in physics, Jessica brings a unique affinity for collaboration with engineering partners. As a member of Cuningham's Equity + Justice Task Force, Jessica leads monthly internal dialogues aimed at raising awareness of equity and justice as applied to both workplace and design. She recently founded [email protected], an employee resource group to support working parents and caregivers.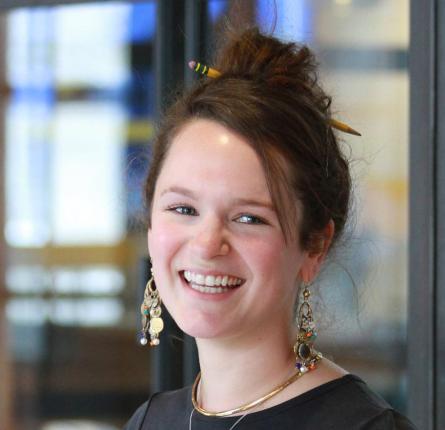 Megan Nowak
Designer II | Remote
Megan's passion and expertise has made her a go-to resource within the firm for regenerative design knowledge and building performance analysis. Megan is constantly seeking opportunities to design in a way that positively impacts the environment and eagerly creates opportunities for knowledge sharing, both on her project teams and firmwide. Her expertise on the circular economy pushes projects to not only reduce their footprint but to actively restore the earth.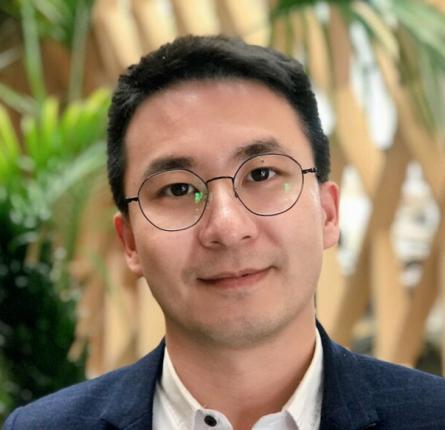 Weiyi Tan
Architect | Culver City
Elevating his project teams with a close attention to detail and positive attitude, Weiyi is a go-to resource within Cuningham for Revit questions and best practices. Weiyi fosters the development of the firm's junior staff by challenging them to take ownership of their work.