Charles Anderson Hired as New Director of Urban Design & Landscape Architecture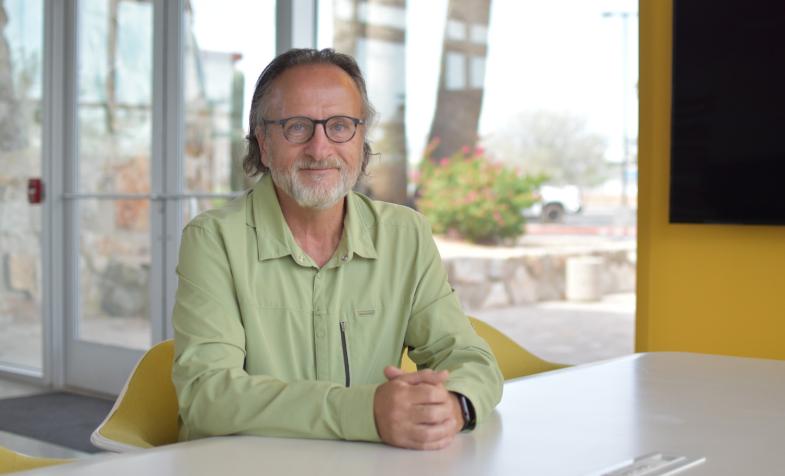 Charles Anderson Hired as New Director of Urban Design & Landscape Architecture
Cuningham is excited to announce the hiring of Charles Anderson as the firm's new Director of Urban Design & Landscape Architecture.
"We are honored to have Charles at the helm of our UDLA team," says Christy Cavataio, Cuningham's President and COO. "His curiosity, creativity, and breadth of experience aligns seamlessly with Cuningham's mission to create enduring experiences for a healthy world."
As the UDLA director, Anderson will not only guide Cuningham's Urban Design and Landscape Architecture team but will act as a leader for the firm as a whole. Anderson brings more than 35 years of design experience to Cuningham — including teaching appointments at several universities, such as the University of Southern California, Arizona State University and North Dakota State University. He was inducted to the ASLA Council of Fellows for works in 2007, and his work has received over 100 awards for design, including five ASLA national and twenty state chapter level awards.
Anderson brings to Cuningham a love of wild landscapes, contemporary art, and a focus on landscape architecture to promote regenerative design to all components of the built environment.
"I was immediately struck by the creativity and passion for design at Cuningham," Anderson says. "Whether an intimate urban plaza, a park or a massive masterplan, I am excited to work across Cuningham's studios to bring regenerative design and context appropriate natural systems to the forefront. Although the most compelling need is to address climate change, design must also raise the level of architecture, urban design, and landscape architecture to the level of fine art – what we build must be as aesthetically beautiful as it is environmentally relevant.
Charles brings over 35 years of experience to Cuningham, including working as an instructor at North Dakota State University and Arizona State University. Charles' curiosity, creativity, and expertise will help guide both Cuningham's Urban Design and Landscape Architecture team and the firm as a whole.
Welcome to Cuningham, Charles!