Celebrating Pride with Zines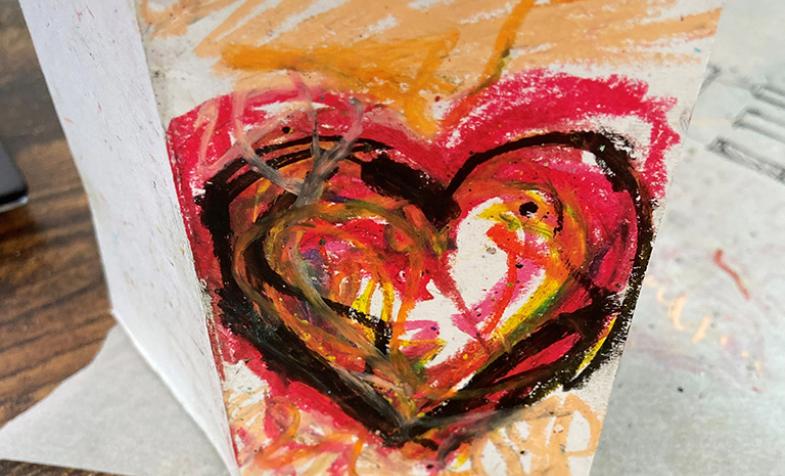 Celebrating Pride with Zines
Last week, Cuningham team members held a Pride-themed zine making event and encouraged attendees to make their own zine about what Pride means to them.
Zines are a medium closely associated with underground cultures, and are often used by LGBTQ+ artists and activists. Requiring just a single sheet of paper, all the information or art in a zine is on one side, which make them easy and cheap to copy and disseminate en masse. The traditional method of folding creates a small booklet with 6 inside sheets and a front and back cover.
For this activity, we provided some jumping off points for ways to fill each zine with Pride-inspired content, such as:
What has pride done for me?

What can I do to uplift LGBTQ+ people in my life?

Who are my LGBTQ+ heroes?
The most popular Zine-making approach during this exercise was based off the colors of the most well-known Pride flag, which conveniently has six stripes with the following meanings: red for life, orange for healing, yellow for sunlight, green for nature, blue for serenity, and violet for spirit. Most people assigned a color to each page and wrote or drew about that value.
After we filled out our zines, we all went around and shared a little bit about what we put inside of them. Overall, we got to spend some time reflecting on the spirit of Pride and learning more about our team!