A Brand New Look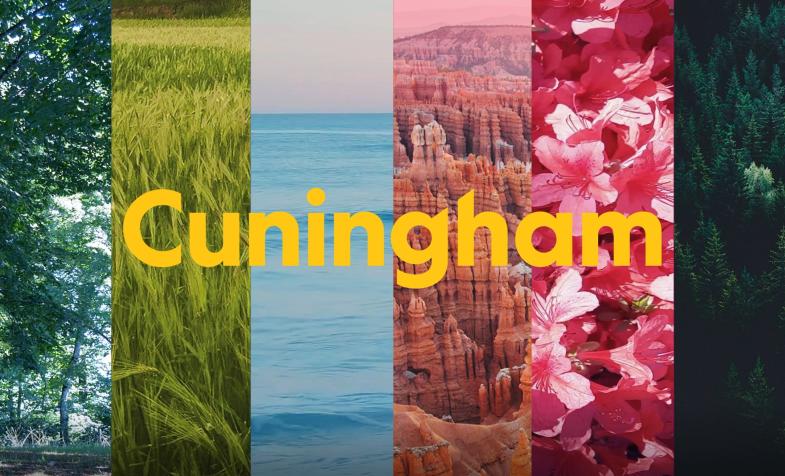 A Brand New Look
We are excited to introduce our new visual identity!
This brand refresh embodies who we are: bold, spirited, and playful. The singular Cuningham also reflects our mission of personal connection and unification across disciplines, markets, and locations.
The visual identity that accompanies our new name is a bold departure from our previous brand mark. While we've retained the classic "Cuningham" yellow, we've also added dynamic new colors influenced by gems in nature. These colors reflect our sustained commitment to discovering new possibilities and remaining at the forefront of regenerative design. 
Our brand evolution builds on Cuningham's recognized reputation and continued dedication to creating unique, forward-looking environments that are Uplifting the Human Experience®. Thank you for being with us on this journey — we're energized for our next chapter!