Chairman Jim Scheidel: A Movie Changed my Life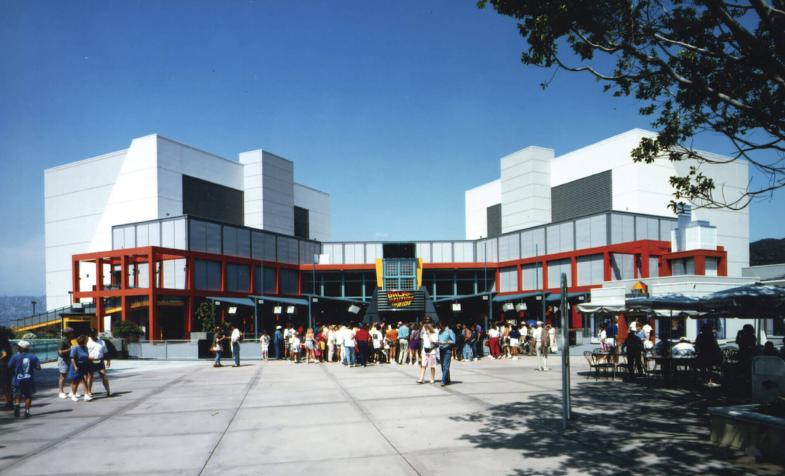 Chairman Jim Scheidel: A Movie Changed my Life
Life is a funny thing and sometimes seems to have a way of writing itself. On any given day, you can come face-to-face with a moment that might change your life forever.  What might well appear to be the most insignificant moment can have a profound impact on your future.
For me, it was a movie. I have always loved going to the movies; there is something magical about sitting down in a theater and watching a story come to life on the big screen. Maybe this has something to do with my being born in Hollywood.
That being said, I had no idea that as I sat in that darkened theater on July 5, 1985, watching Marty McFly travel back in time in a modified DeLorean time machine, momentarily disrupting the space/time continuum, in the movie "Back to the Future," that this would be "my" moment, one that would change my future.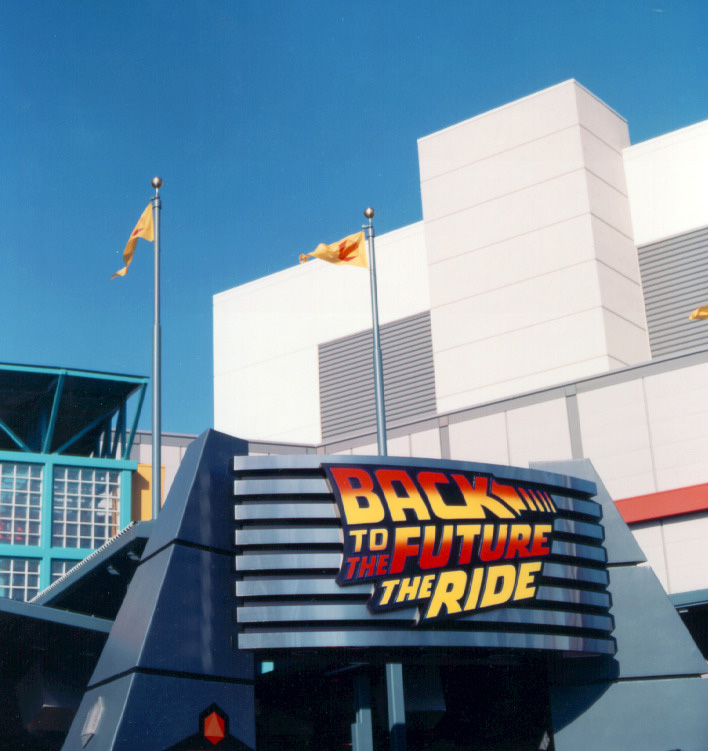 The Beginning of a Fascinating Career
Picture a young, gangly kid with red hair, a university degree, a couple of years of experience, a handful of drawings under my arm, and a six-month backtracking trip through Europe under my belt – perfectly cast as a hungry young architect. I was hired by the young upstart firm Solberg + Lowe Architecture in Santa Monica where I did most of the typical architectural stuff – residential, retail, commercial, and a bit of industrial.
In 1988, the firm was unexpectedly selected to work on an entirely new breed of ride for Universal Studios Hollywood, a concept that had never been attempted before. This new ride experience would be a combination of high definition cinema, special effects, and new state-of-the-art, yet untested ride systems. It would theoretically put guests into Doctor Emmet Brown's DeLorean time machine and send them soaring through time in pursuit of Biff Tannen, in a valiant attempt to save the space-time continuum, all without leaving the theater. At least that was the mandate given to the Universal team by the movie's Executive Producer, Steven Spielberg.
I was asked to head up the architectural team to support this effort in making Back to the Future come to life. I was apprehensive, to say the least, as I had absolutely no experience in the entertainment industry. When I went to school, there was no such thing as entertainment architecture -- that was something that 'legitimate' architects did not engage in.
Scripts, movie projectors, special effects, and motion-based ride systems might as well have been five rocks, a spool of dental floss, and a can of soda. I had no idea what to do with them, yet everyone around me believed we could somehow create magic from these ingredients. No one had ever successfully linked an elevated moving ride system, with people inside, to a large screen format film projected on a circular screen. And, no one knew exactly what it would cost or if it would work. We also didn't have a road map as to how we were going to get there. But, in the immortal words of Doctor Emmet Brown at the end of Back to the Future, as he was picking up Marty to head back into the future: "Roads… Where we're going you don't need any roads."
Back to the Future the Ride first opened at Universal Studios Florida on May 2, 1991, to rave reviews by the public and critics alike. On opening day, I stood at one of the exit ramps from the attraction and happened to be standing next to Douglas Trumbull who had directed the Back to the Future Ride film.
We were watching excited families and friends laughing and talking about this amazing experience as they ran down the exit ramp, many of whom were scurrying to get back in line for another trip through time. Doug turned to me, smiled, and said, "This is what it is all about."
A Turning Point
At that moment, I understood that this is an incredibly important aspect of architecture. We have the ability to create environments powerful enough to help people to suspend disbelief for a few moments, a few hours or even better part of a day, time spent enjoying these moments with family and friends in a world we have created. At that moment I realized the importance of what we had accomplished.
Back to the Future the Ride later opened at Universal Studios Hollywood on June 4, 1993, to similar rave reviews and buzz throughout the theme park industry. While being a part of this amazing, unprecedented and totally immersive cinematic experience brought a great deal of prestige in the world of leisure entertainment, the true impact on my future came from the close "personal" relationships built during those intense five years.
After the opening of the second Back to the Future – the Ride at Universal Studios Hollywood, our tight-knit team of young entertainment, technical and design professionals went their separate ways. Some ended up at entertainment giants like Walt Disney Imagineering, Paramount Pictures, Warner Bros., and DreamWorks. Some eventually returned to Universal Studios. Still, others went on to work on new and equally exciting attractions in faraway lands. I stayed with the team at Solberg + Lowe, which has since become Cuningham Group.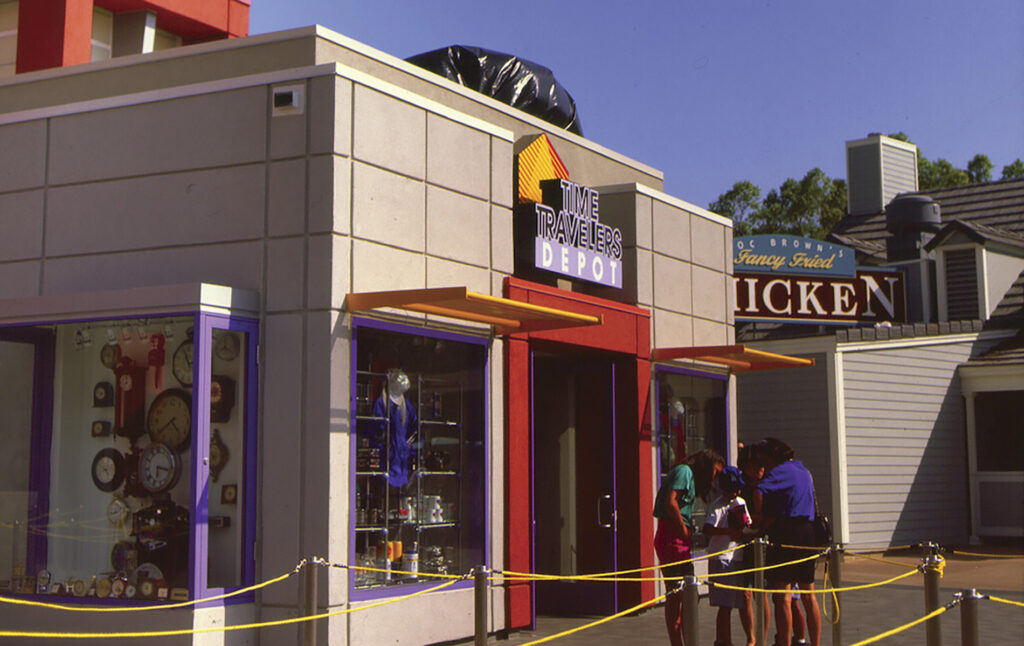 The Importance of Relationships
And what architect did these friends call when they had a new and exciting project at home or abroad, perhaps another attraction that had never been done before? The architect who worked with them in the trenches on the most complex and thoroughly entertaining project of its time. The one they knew would be by their side from beginning to end to make it happen!
These relationships have taken me to places in the world I might never have seen, working alongside some of the most creative people in the world; a life I never could have imagined in my wildest dreams.
An Unimaginable Adventure
In the 34 years since my involvement on the Back to the Future team, these relationships have led Cuningham Group to work on Disney theme parks in Anaheim, Orlando, Hong Kong, Paris, and Shanghai; Universal theme parks in Hollywood, Orlando, Japan, Singapore and Beijing; a Warner Bros. theme park in Madrid; a Paramount fully immersive attraction in Las Vegas, in which the guest was beamed aboard the Starship Enterprise; a Lotte World theme park in Seoul and a Lotte Waterpark in Busan, South Korea; flying theaters in Changsha and Suzhou, China; and, the first Russian theme park ever developed in Moscow.
Theme parks, as otherworldly and unaffected as they may seem, are living breathing organisms. These, too, must change with time. There is exciting new technology being developed daily that can make the guest experience even more immersive and memorable.
I retire as Chairman of the Board of Cuningham Group, an international architectural design firm, as a recognized leader in creating leisure and entertainment destinations that have brought pleasure to millions of people around the world. I am certain I would have been an architect despite the movie Back to the Future. But that movie and that moment certainly disrupted my space-time continuum, making my life an unimaginable adventure.
I hope you find your moment in time.
Jim Scheidel, AIA, LEED AP
Principal, Chairman of the Board
Jim is retiring after a remarkable 40+ year career in architecture and 36+ years with Cuningham Group. He's made a significant impact as a leader of our firm and the themed entertainment industry.