The Importance of People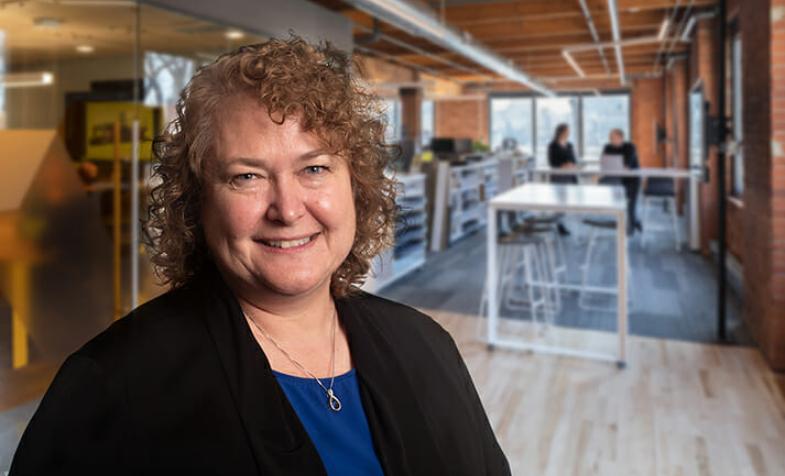 The Importance of People
When I joined Cuningham Group on January 4, 1989, I was 26 years old. I was hired to pick up redlines and at that time, the firm consisted of just 20 people. I was especially excited because two of those people were licensed women architects — a high percentage at the time. On my second day of work, however, disaster struck. While going out for lunch with my new colleagues, I slipped, fell, and broke my wrist. When the doctor fitted me for my cast, I made sure he did so while I held a pencil. "I can't lose this job," I told him.
A broken wrist was just one of my many uncertainties at the time. I had recently moved back to Minneapolis after completing about half of my Master of Architecture at the University of Pennsylvania. I had never worked in an architectural office and was in a lot of debt. I didn't know if this was the right path for me. Nevertheless, there I was.
Growing and Learning
In the early 1990s, Cuningham Group grew, weathered a recession well, grew some more, moved into our current Minneapolis office, and then rapidly grew. In fact, the summer we moved into our new office, we put out six remodeling and addition projects for Minnetonka Schools in 12 weeks. This effort included many of us youngsters, along with three seasoned architects and many 80-hour weeks. There was much comradery and intensity around these projects. At this time in our history, we had regular design reviews that included a variety of participants. John Cuningham, our founder, believed everyone's voice was important in these reviews.
In 1997, I took six months off following the birth of my first daughter. I have always been grateful to Cuningham Group for the ability to take time off after each of my three daughters' births. Although unpaid at the time, this time was precious. After the birth of my second daughter, I decided I didn't want to be far from home and needed a regular schedule to make everything work at home. As a result, I wrote specs for three years. When I came back to the office after my third daughter was born, John Cuningham came to my desk and told me that if I ever wanted to be a principal, I needed to go back to school, complete my Master of Architecture, and get licensed. So I did just that.
With three young daughters and the full support of my husband and the firm, I went back to school, worked an average of 32 hours a week, and started testing (there were nine AREs at the time). It was truly a crazy time in my life. I graduated in May 2006 (with Cuningham Group Project Manager Heidi Neumueller), got licensed, and became a Principal in 2007.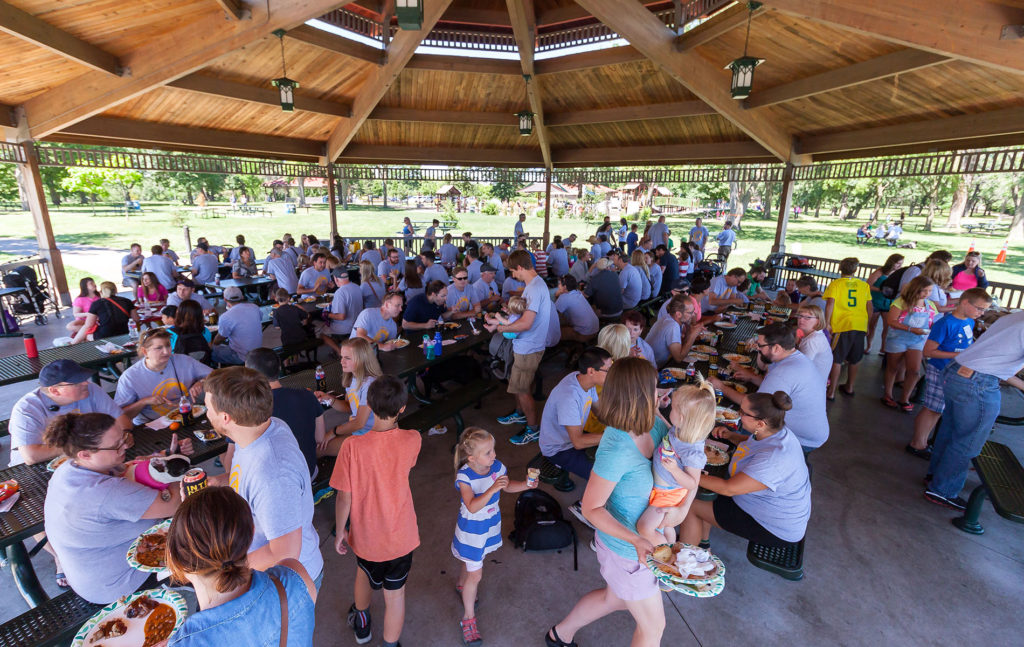 People Make It Possible
My story would not have been possible without the support, mentorships, and friendships I have had over the past 31 years at Cuningham Group. I am who I am because of my colleagues. The close-knit community that welcomed me in (broken wrist and all) still binds our firm together today. Many companies will give lip service to the importance of 'people.' However, I witnessed firsthand just how true this is at Cuningham Group. Without the relationships we build both internally and externally with our clients, we wouldn't be the company we are.
I also share my story because the path to architectural licensure is not always linear. Part of my work since 2007 has been to support people on their path to licensure. I am the chair of the Minnesota board and I have been involved with NCARB for many years. I currently sit on its Diversity Committee and am Chair of Region IV. At Cuningham Group, we support licensure and accreditations.
At Cuningham Group, we are who we are because of each other.