One Day at a Time: Restaurants Re-Opening after COVID-19
One Day at a Time: Restaurants Re-Opening after COVID-19
About a month ago, restaurants in Minnesota began re-opening up with limited capacity of outdoor/indoor seating. How is it going? Are they struggling?
Minnesota is currently in Phase III of reopening. For restaurants, this equates to six feet required spacing, 50 percent capacity not to exceed 250 persons, reservations, masks required for workers, and masks strongly recommended for customers.[1] With these restrictions, restauranteurs must consider if their businesses can operate at reduced service and seating.
Restaurants vary widely on design and layout and most are not conducive to six-feet spacing. Another challenge is labor availability. Despite high unemployment, "extra federal assistance has been available and two-thirds of eligible workers are making more than they did before the pandemic."[2] This, combined with workers' concerns about contracting the virus, complicates re-opening. The extra stimulus of the CARES Act Stimulus Package ends July 31st, but this may be extended by Congress. When it does end, more workers will re-enter the workforce if the state is able to maintain an acceptable (or a reducing) rate of infections.
The PPP Paycheck Protection Flexibility Act has also been difficult for restaurants to navigate. Original deadlines and the high rate of COVID infections made it difficult for restaurateurs to utilize the money for employee wages by the original end date. Fortunately, employee rehiring has been extended through the end of December which may allow more creativity and flexibility in navigating finances at the end of the outdoor patio season.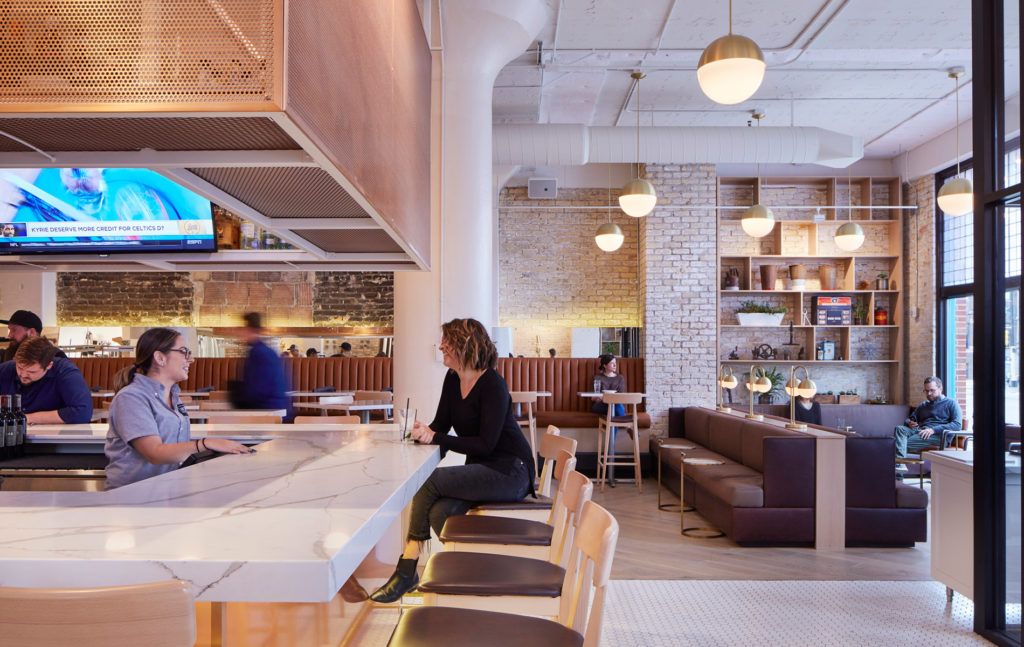 An Increase in Closings for Small, Independent Restaurants
While larger restaurant chains have largely recovered or bounced back from COVID, smaller restaurants and independents haven't been so lucky, according to Bank America. "On July 1, the trailing seven-day average spent at large chain restaurants was down 4 percent compared with the year-ago period. At small restaurant chains and independents, spending fell 25 percent."[3] Smaller restaurants do not have the support of larger corporations or the ability to pressure landlords for concessions. "A report commissioned by the Independent Restaurant Coalition, which is pushing for a $120 billion bailout fund for independent bars and eateries, found that as much as 85 percent of independent restaurants could permanently close by the end of the year."[4]
According to Dave Bagley, managing director with Carl Marks Advisors, "What we're seeing now is a real dichotomy. You've got larger brands, franchised brands and operating groups looking at this as an opportunity. Contrast that greatly with family-run, smaller or regional-based companies that have a dire outlook, without deep pockets. Part of this dichotomy has to do with access to capital. I think we'll see a great wealth transfer to the bigger concepts." [5] While this may result in market domination by national chains in the short-term, we can be optimistic that customer desires and expectations for unique food options and a surplus of good real estate will result in independent restaurants coming back.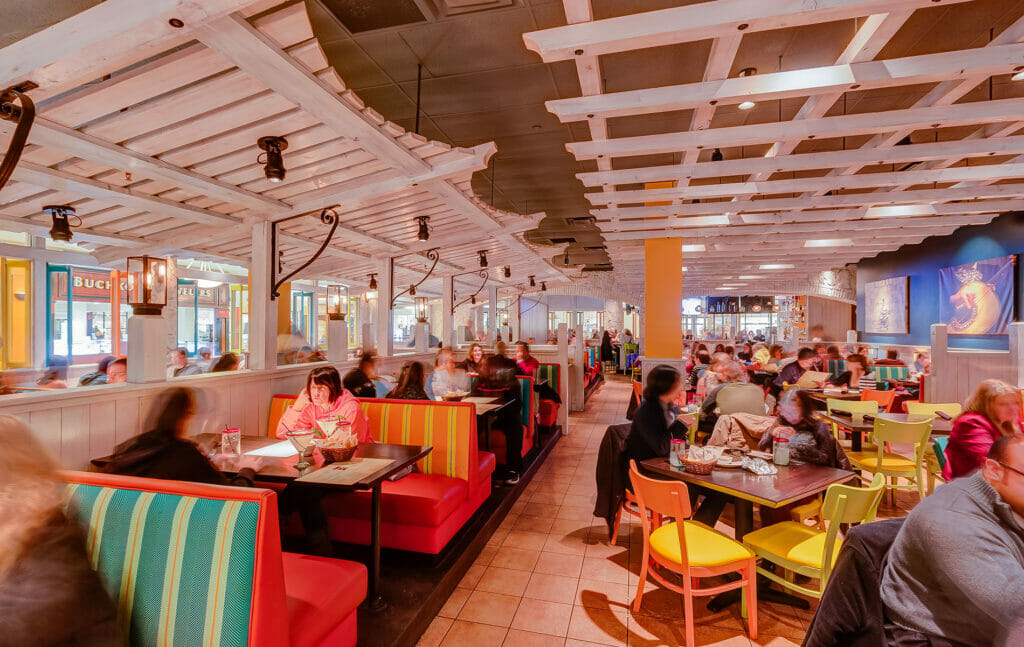 A Local Perspective
A few local examples of sophisticated and innovative food are Rojo Mexican Grill in St. Louis Park and Tavern23 in Edina. We were fortunate to speak with co-founder Michael McDermott. He shared with us the adaptations Rojo made to deal with COVID-19. Rojo's West End location, and the cooperation of the landlord, allowed them to expand outdoor seating. Combining this expansion with the reorganization of indoor seating and conversion of private dining room into general dining allowed Rojo to reopen under COVID guidelines at almost the same seating capacity as pre-COVID. The area most affected by six-feet spacing is the bar, which with adjustments is at 38 percent of its normal capacity. The restaurant has been open for lunch and dinner (both for service and take-out) and Michael says nice weather has played a large part in their success — they are at 95 percent sales in comparison to this time last year. People are more willing to try dining in an outside environment first and, as their comfort level increases, they will try going inside. Fortunately, staff has adjusted quickly to Minnesota's COVID operations and cleaning. Michael said that guests seem so thrilled to gain some level of normalcy that they are positively complying with safety rules, too.
Rojo has also successfully implemented new technology. QR codes, for example, allow guests to scan and upload the menu, which has been especially popular with the younger clientele. Paper menus are still provided to those who ask. They've also been lucky with food supply chains. Michael noted that if they had tried to open prior to June, they may not have been able to source items like carne asada, but they currently aren't experiencing supply issues today.
For Tavern23 in Edina, things are a bit different. The clientele has shifted from a business crowd to more social. Lunch business has changed; the business happy hour crowd is gone, but dinner has been strong with overall sales around 75 percent of last year. They are able to seat about 90 guests outside. While Michael remains positive, he wonders what will happen in fall and winter when the outdoor seating season ends. Will customers continue to go out?
Looking Ahead
Not all stories are success stories. "While reopening restaurants at 50 percent capacity for indoor dining is a good first step, this is not a sustainable business model as costs for our operators continue at 100 percent," President and CEO of Hospitality Minnesota Liz Rammer said. "If restaurants and food service providers are not able to move to the next phase of reopening with larger capacity soon, we will continue to see more permanent closures." [6]
While we all hope for a return to normalcy, we may need to continue with restrictions. As of July 10, seven states are reversing re-openings (California, Arizona, Colorado, Texas, New Mexico, Michigan and Florida) and 14 states are pausing, according to the New York Times.[7] So what can we do? The ending to a recent City Pages article sums it up perfectly: "Think of all the aforementioned actions as a kindness competition that you really, really want to win not only for the sake of the person bringing you that drink/snack, but also everyone you know and love (or whom you've never met) nowhere near that table, too."[8]
Bon Appetite.
[1] https://mn.gov/covid19/for-minnesotans/stay-safe-mn/stay-safe-plan.jsp
[2] https://www.eater.com/2020/6/26/21300701/reopening-restaurants-struggling-to-rehire-employment-coronavirus-pandemic-covid-19
[3] https://www.cnbc.com/2020/07/09/coronavirus-big-restaurant-chains-are-recovering-faster-analysts-say.html
[4] https://www.cnbc.com/2020/07/09/coronavirus-big-restaurant-chains-are-recovering-faster-analysts-say.html
[5] https://www.forbes.com/sites/aliciakelso/2020/07/07/the-covid-19-crisis-will-likely-lead-to-a-massive-shakeout-in-the-restaurant-industry/#3417ed6b42a0
[6] https://tcbmag.com/gone-for-good-permanent-restaurant-closings-pile-up/
[7] https://www.nytimes.com/interactive/2020/us/states-reopen-map-coronavirus.html
[8] http://www.citypages.com/restaurants/no-dancing-bars-restaurants-reopen-in-accordance-with-super-specific-coronavirus-safety-plans/571267901