Championing the Future of Racial Diversity in Architecture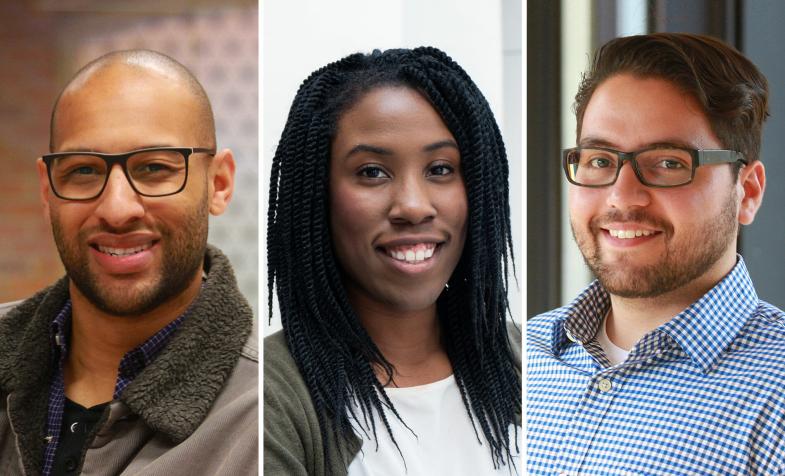 Championing the Future of Racial Diversity in Architecture
Cuningham Group team members Matthew Trotter, Patricia Joseph and Aarón Regla Bretón presented "[email protected]: A Positive Look Toward the Future of Racial Diversity in Architecture" at a recent Cuningham Group Practice Share. Practice Shares are internal learning sessions where team members present valuable information with each other. Their presentation is summarized below.
Advancing Diversity in the Design Profession
The National Organization of Minority Architects (NOMA) is dedicated to the development and advancement of minority architects and is a valuable resource for our team and colleagues. Cuningham Group is working to integrate the mission of NOMA throughout the firm and facilitate an ongoing discussion on diversity.
"Though a lot of the overt racism in our society has been addressed in some way, minorities are still facing hardship from the remnants of past biased system," Cuningham Group designer and SoCalNOMA board member Matthew Trotter said .
Cuningham Group designer and NOMA member in Minneapolis Aarón Regla Bretón detailed four prominent struggles people of color face today on top of the typical challenges of entering the profession:
Architectural education and knowledge of the profession
Cost of education and earning potential
Lack of cultural/community networks related to the profession
Cultural homogeneity in defining success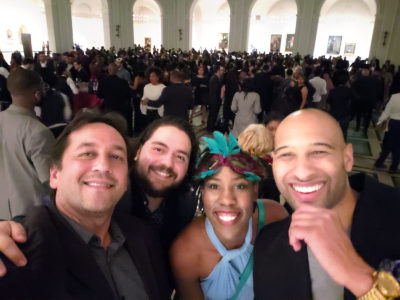 NOMA supports the education, connectivity, mentorship and scholarship of minority designers at all stages of their career, beginning with students through summer camps to all the way to senior practitioners and firm owners through national conventions.
"Going to the national NOMA conference, I felt empowered and inspired because it was the first time I saw people like myself," Regla Bretón said.
Diverse Viewpoints and Experiences Enhance Our Practice
By celebrating diverse viewpoints internally, Cuningham Group has become better champions for our communities.
"With diverse perspectives, we can generate diverse solutions," Cuningham Group designer Patricia Joseph said. Joseph is currently helping launch a NOMA chapter in Denver. "Workplaces are more successful if they include more women and ethnic minorities. Companies with diverse executive boards have a 95 percent higher return on equity than those who don't."
More diverse leadership benefits a company as a whole with new ideas and increased revenue, while also benefiting individuals by elevating different perspectives and voices of colleagues. Most importantly, the future generation of minority architects will benefit from a workplace that is ready to receive them.
What Uplifting Diversity Looks Like
Cuningham Group's NOMA members founded the [email protected] committee, which is dedicated to working with leadership and staff to cultivate a workforce that is reflective of the racially diverse communities the firm serves.
"I am a part of NOMA because our industry must change," Cuningham Group CEO Tim Dufault said. "It must reflect the people in our communities. It must provide more opportunities for a wider range of people and it must be open to all. NOMA and its focus on building relationships with minority communities that have not had the same exposure to architecture and design as the dominant culture represents a new path for those communities. I am a part of [email protected] because I want to reinforce the importance of this goal in our firm."
The [email protected] committee is actively supporting designers of color toward licensure through the NOMA Project Pipeline program. Through this program, Cuningham Group engages directly with minority undergraduate and graduate students, fostering long-lasting relationships and increasing the opportunity for talent acquisition.
[email protected] is an indispensable resource for mentorship, training and encouragement for young minority architects and designers within and outside of Cuningham Group.
"We are interested in creating a safe place for diverse designers to find the support they need. We want to be a group that supports the mentorship activities that happen within CGA," Trotter said.
NOMA was created by 12 African-American architects during the AIA National Convention in Detroit in 1971 in an effort to encourage minority design professionals to work together to fight discriminatory policies that limit or bar minority architects from participating in design and constructions programs. Though the profession has become more inclusive, the remains of such programs, systems, and biases created to prevent the advancement of minorities are still felt today.
Today, the organization continues to champion diversity in architecture through community engagement, education, professional fellowship, mentoring, and working with local, state and national government on legislation and policies affecting the physical development of neighborhoods and communities. NOMA currently hosts 30 professional chapters throughout the nation and gives students the opportunity to establish student chapters in their own universities.