Interior Designer Marleen Milligan Discusses Her Work in the Healthcare Market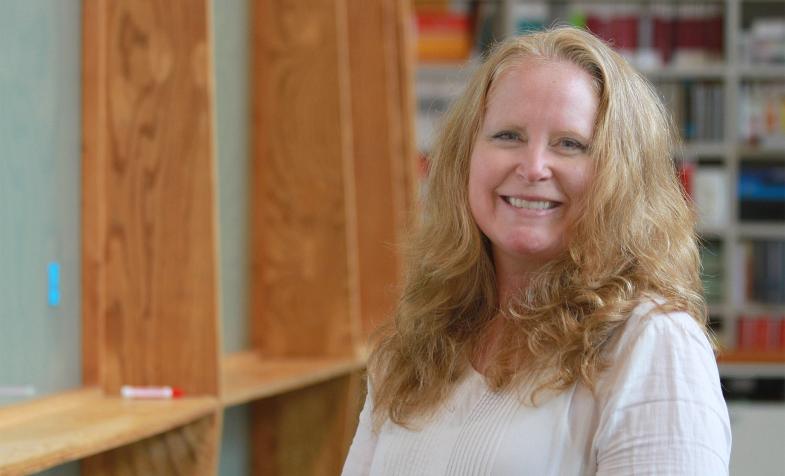 Interior Designer Marleen Milligan Discusses Her Work in the Healthcare Market
Senior Interior Designer Marleen Milligan, CHID, CID, EDAC, LEED® AP was interviewed by Wallprotext as part of the Healthcare Interior Designer Q&A series.
Marleen manages all aspects of small and large scale complex commercial healthcare facilities, including hospitals, multi-specialty clinics and tenant improvements of physician suites within medical office buildings. Read her Q&A interview below.
What is one book, person, or talk that has been most influential in your career?
Receiving a copy of Jain Malkin's Hospital Interior Architecture book early on in my healthcare interiors career. That one book affirmed that I was on the right path and knew that this was my calling being a healthcare interior designer.
What products have you been excited about recently?
Like many interior designers and architects in our field, privacy visually and acoustically is a challenge with clients wanting more open spaces. I am seeing a lot of products that include sound absorbing properties.

Do you have any go-to design solutions or techniques for creating healing environments?
I always visualize the space when it's done at the beginning. Visualizing myself using the space from different points of view, the patient, staff, family helps me to focus on creating the "experience."

If you could tell your younger self one thing, what would it be?
Don't panic about every error that you make. It's a part of learning. You have to learn from them and gain experience.

What is one product that doesn't exist but should?
I love technology that is an integral part of healthcare. We design in combination with it. Why don't we have something yet that Dr. McCoy uses on Star Trek to diagnose and treat a patient with a handheld device? Hopefully, we will get there soon. That will be a part of a new evolution in how we design for healthcare which is exciting.