Making the most out of the 21st Century Development Matrix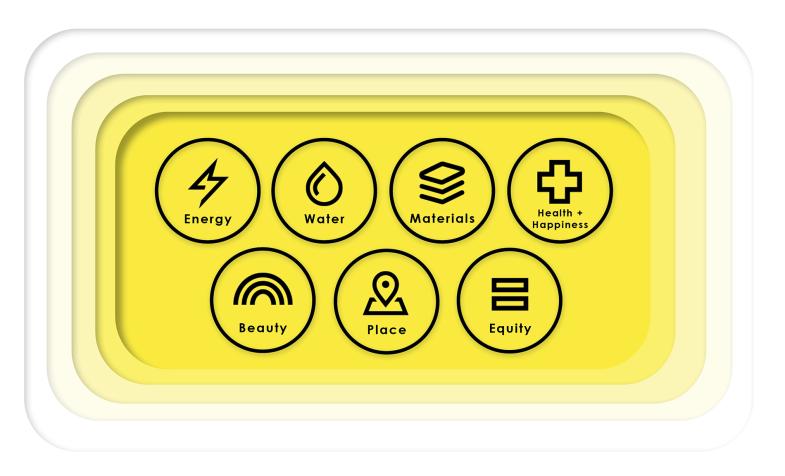 Making the most out of the 21st Century Development Matrix
21st Century Development is an AIA Minnesota initiative that seeks to help developers and their clients invest in the health, wellbeing and equity of their project's immediate community.
Arising from a desire to establish a common language around Sustainable Regional Development, AIA Minnesota created a taskforce in 2015 that began researching regenerative built communities. This initial taskforce yielded a public, open-source toolkit in the form of a matrix (see below).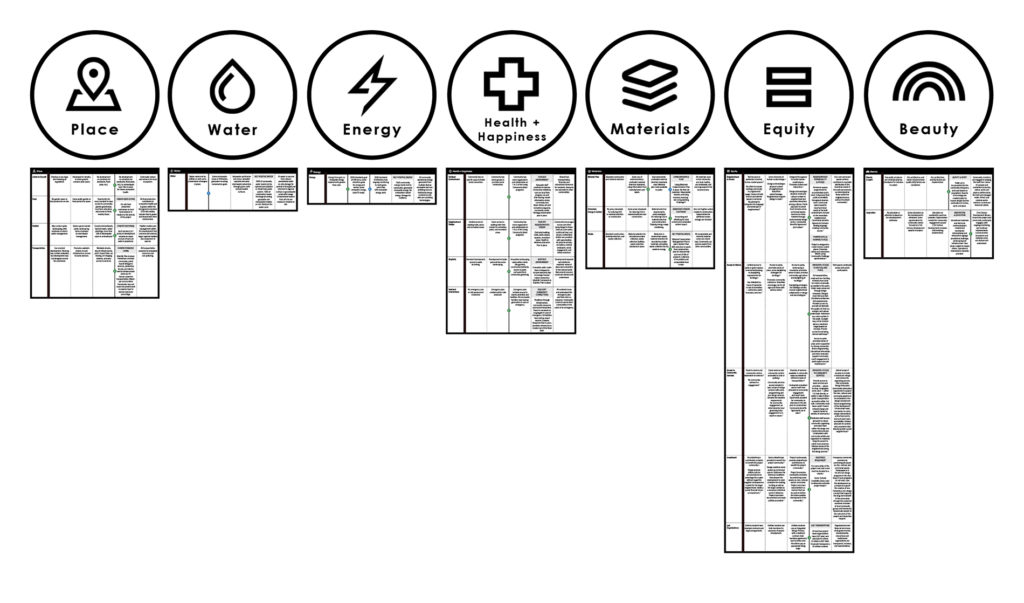 This matrix identifies seven Performance Areas (place, water, energy, health and happiness, materials, equity and beauty) and gives each a sliding scale of performance with related Assessment Criteria (see figure below). By charting the degree to which a given project embodies each performance area, the matrix becomes a catalyst for conversation between a developer/client and their design team, guiding a project in a more sustainable, regenerative direction. Thus, by becoming familiar with the matrix, designers can use it more effectively and better help their clients pursue their goals. Learn how it works below!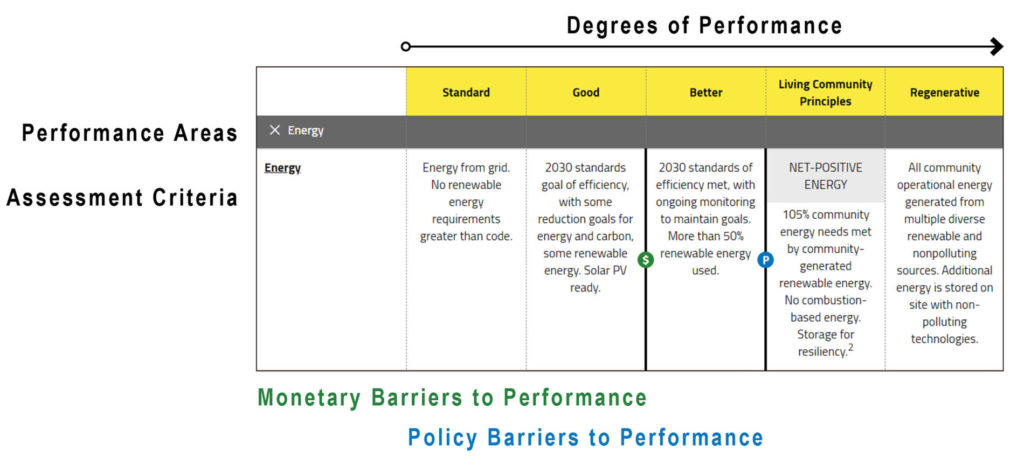 ---
policy and monetary barriers
Each performance area on the matrix is marked with policy and monetary barriers that a design team will encounter when advancing a project. Generally, monetary barriers occur before policy barriers do. This is where a project team will have to dig their heels in and decide which investments are worth it. That being said, it isn't always expensive to move into a higher performance category. Thus, right off the bat, the matrix helps teams identify where and how money will become a factor.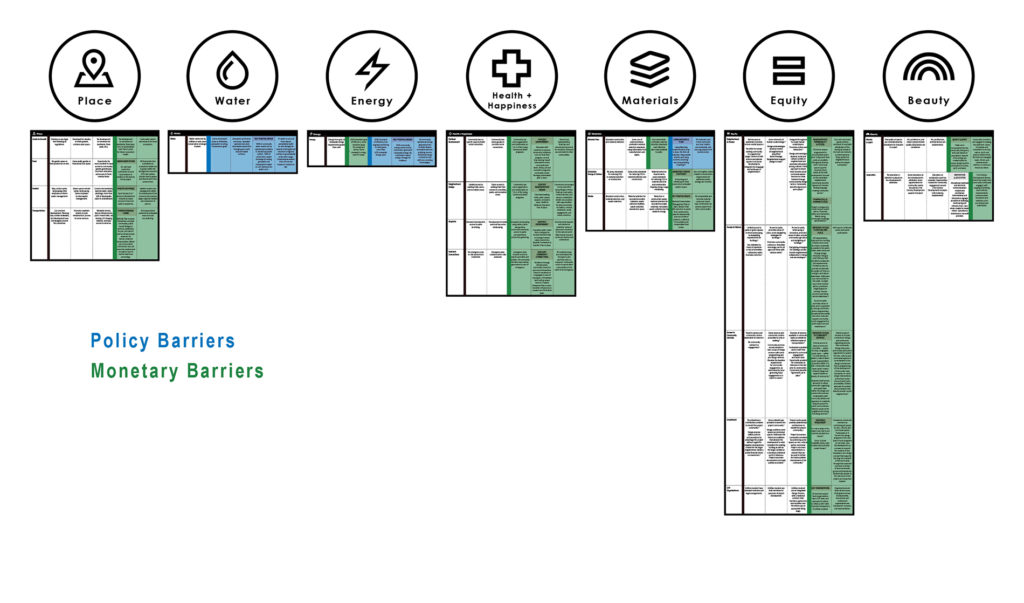 ---
project performance
After a project team has identified where their monetary and policy barriers are, they will determine where their project currently fit on the matrix. With a copy of the matrix, they will highlight, category by category, the assessment criteria that apply to them. Ideally, the client and designer would complete this activity together. (While the definitions of the Assessment Criteria are established to apply directly to private development, they can be reinterpreted relatively easily to apply to other building types).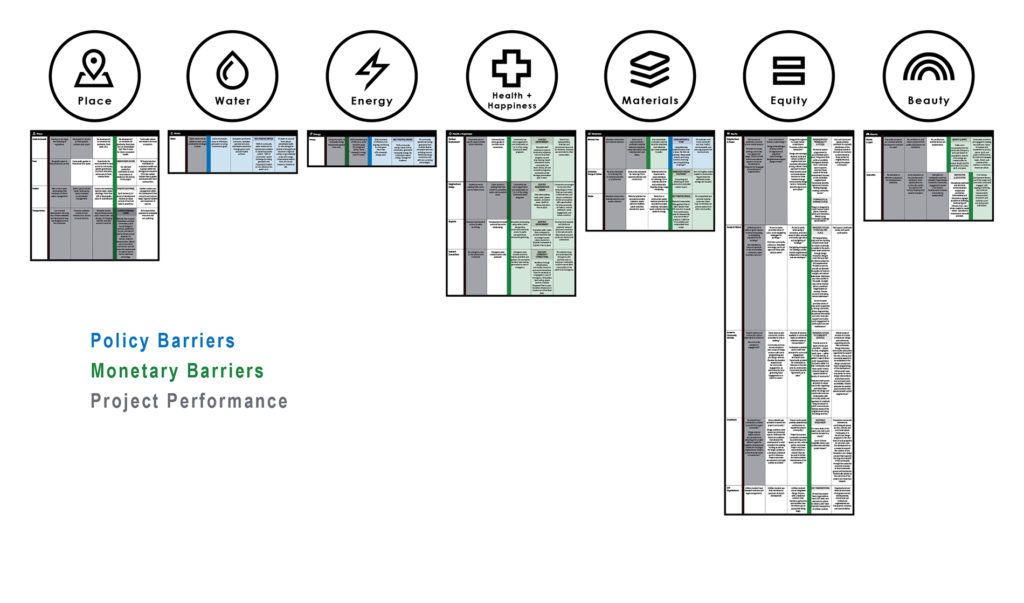 ---
Opportunities
Next, the design team and their client will use the filled-out matrix to identify opportunities for moving into higher performance areas. By visualizing potential opportunities in this way, the client can clearly see where the biggest impact can be made for the lowest cost and least effort. The project team can use this as a guide for isolating highest impact design opportunities.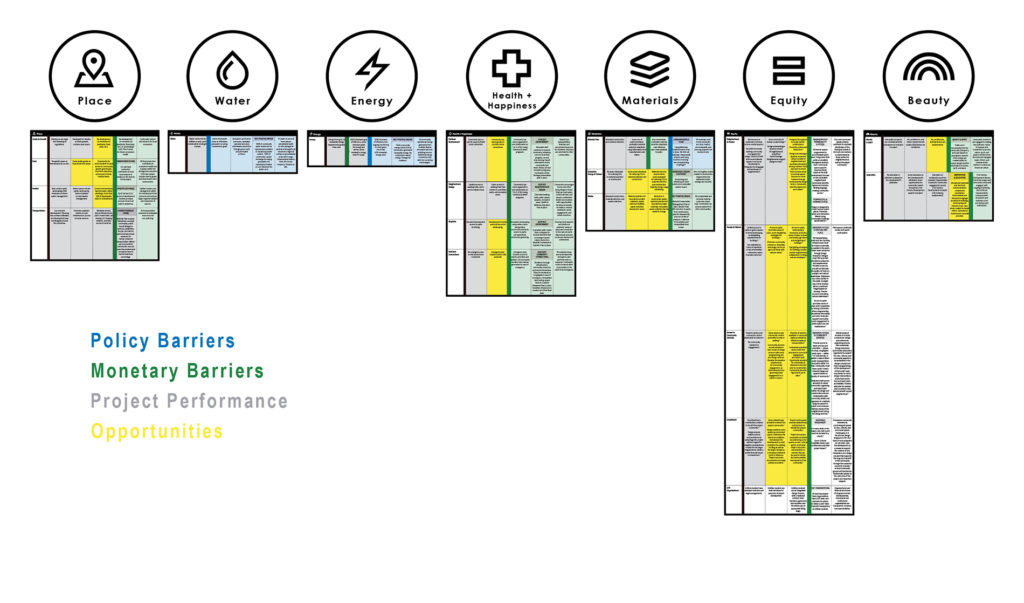 ---
Advancing Project Performance
After identifying the best opportunities to pursue, the design team and their client will finalize which opportunities warrant further investigation through the design process.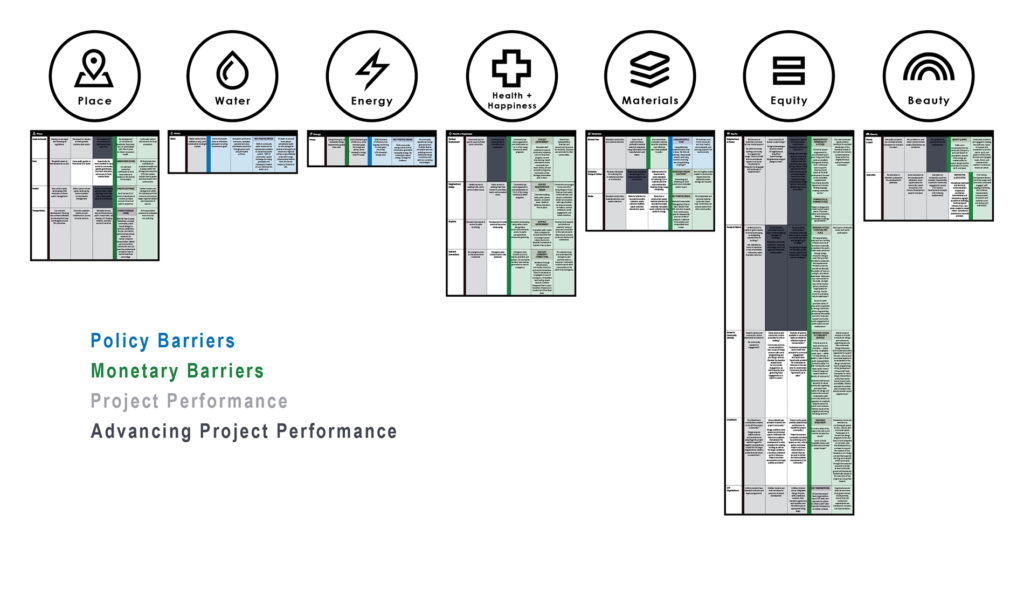 ---
Stretch Goals
If a client is especially excited about the process and the opportunity to advance their project even further, they can indentify "stretch" goals. These goals are meant to be highly ambitious, and only achievable through dedicated time, effort, and money. Goals of this kind will typically set a project apart from it's peers and can create a foundational identity that positively impacts a community (not to mention creating excellent marketing opportunities).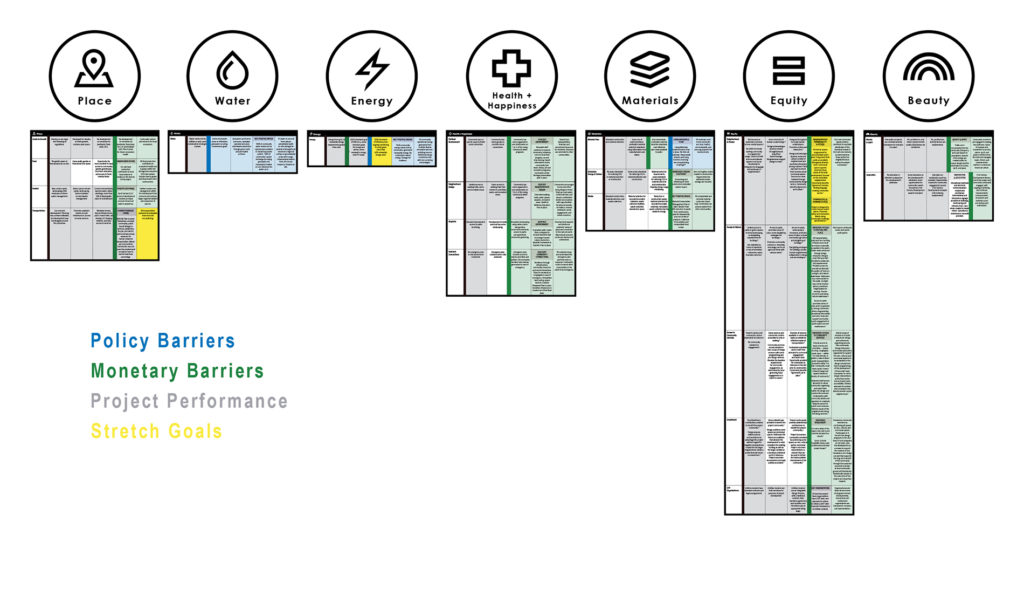 ---
Functionality
The 21st Century Development matrix was only recently completed and has so far been used primarily as a research and case study tool. However, Cuningham Group team members have already started internally incorporating it into their work as a reference tool to understand the full potential of a given project.
It should be noted that the 21st Century Development matrix is not intended to be used on all projects. Ideally, firms would use their judgement to identify which clients are curious about a process like this and which projects could benefit from having the type of discussion the matrix promotes. At the end of the day, the matrix is a tool to help guide clients and developers have a strong desire to make an investment in the health, wellbeing and equity of their projects' communities.