Angel of the Winds Casino Resort Expansion and Renovation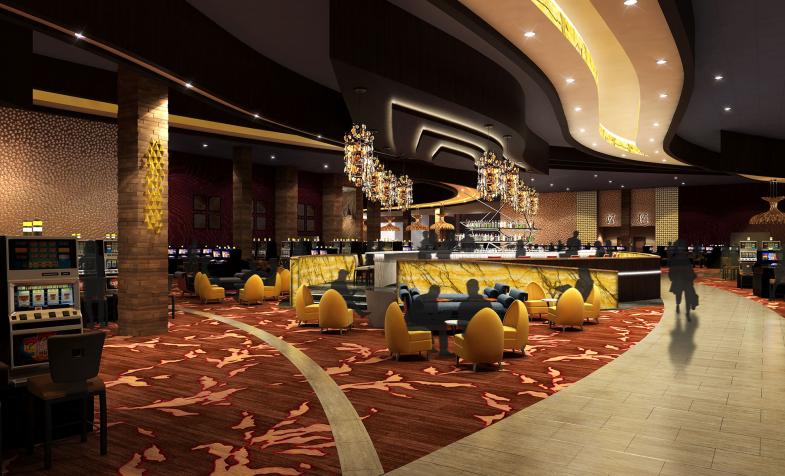 Angel of the Winds Casino Resort Expansion and Renovation
As tribal casinos increasingly position themselves as entertainment centers, amenities become a crucial element of a casino's success. The expansion and renovation of Angel of the Winds Casino Resort elevates the original property to a destination resort with expanded gaming, added restaurants, bowling alley and concert center. The expansion and renovation opened to the public in October 2019.
Offering One-of-a-Kind Amenities
This expansion was the result of a master planning process led by Cuningham Group that informed the Stillaguamish Tribe of Indians' decisions regarding the best mix of amenities that would appeal to current patrons while drawing in new guests. The 30,000-square-foot expansion involved enlarging the casino floor with the addition of 275 slot machines, giving the casino a total of more than 1,200 slot machines and 12 new table games.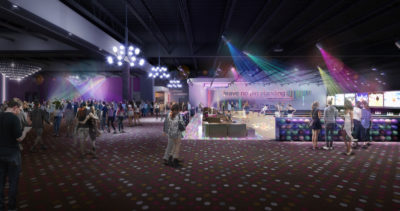 An entertainment block was also added, which contains a multi-purpose 750-seat entertainment facility and a 12-lane bowling alley. The addition of a bowling alley and sports simulators broadens the casino's market reach, appealing more to a family demographic by including amenities suited for all-ages entertainment.
This entertainment block significantly enhances the customer experience and gives the casino the opportunity and capacity to host larger scale events, such as concerts and conferences. An operable wall is installed between the event space and bowling alley that can be opened to give guests a fully comprehensive entertainment experience.
Cuningham Group explored many different amenity options to determine what would be the best complement for Angel of the Wind's existing operations and what would differentiate them from the surrounding competition.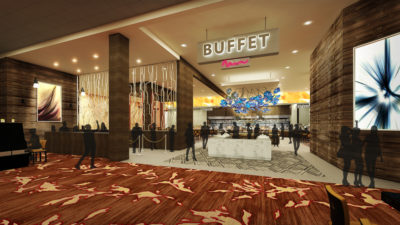 The Stillguamish Tribe also had a goal of enhancing the casino's food and beverage offerings. Cuningham Group created a 200-seat buffet and a 60-seat upscale steakhouse, which adds a fine dining element to the expansion. The new food venue complements the casino and provides a diverse range of experiences, from calm and comfortable dining to grab-and-go in a fun and energetic setting.
Elevating the Quality of Design
Cuningham Group enhanced the value of the property by renovating the existing casino to create a more cohesive visual flow into the new expansion. The main casino design takes its initial cues from the natural, organic forms in the Washington landscape and balances that influence with contemporary materials to update the previous outdated rough woods interior.
The refined use of natural materials in the expansion and renovation gives the casino a design flare that complements the dynamic gaming atmosphere. The design and amenities of Angel of the Winds Casino Resort brings an entirely unique gaming and entertainment experience to the Pacific Northwest.