Reflections on the 2019 Women's Leadership Summit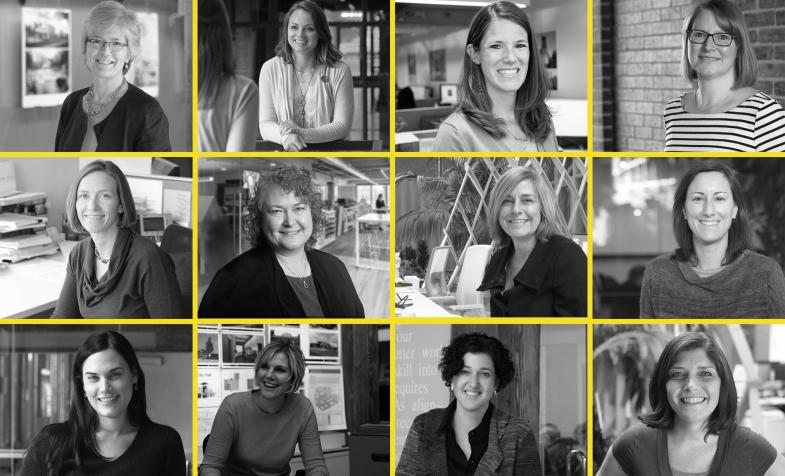 Reflections on the 2019 Women's Leadership Summit
"We have the power to change the profession of architecture – and by extension, to literally change the world around us. Changing the profession and the world is what women in architecture have been working to do for decades."
These are remarks taken from AIA Minnesota Executive Vice President Mary-Margaret Zindren's welcome address at this year's AIA Women's Leadership Summit. Held last month in Minneapolis, the biannual event's 750 attendees from across the country marked the largest gathering of women in architecture ever convened in the United States.
Cuningham Group was a proud sponsor of this year's national summit and 12 team members from across our offices were in attendance, representing the firm.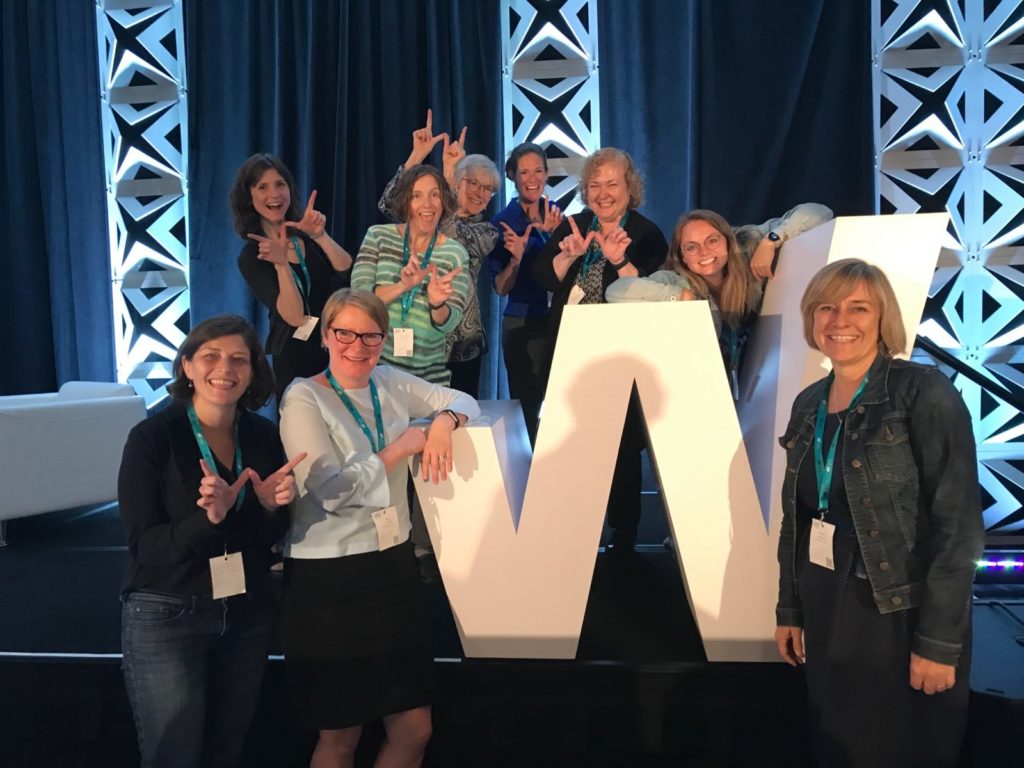 Empowering All Women in Architecture
WLS is a biannual event that brings together women architects and designers to raise the profile of women in our industry and explore paths to leadership. What started in Boston as a small gathering of female principals, leaders, and architects and designers moving into leadership roles across the country, has evolved into an inclusive professional event for women at all stages of their career.
"Let this gathering fuel us. Let it fuel the reckoning in architecture. Let it fuel the great leap forward."
Mary Margaret Zindren, Executive Vice President, AIA-Minnesota
The theme of this year's summit was Reframe. Rethink. Refresh. Discussions once again centered around a 2016 AIA survey that revealed nearly one-third of women with professional degrees in architecture do not become licensed architects, AIA members, or senior leaders in their profession.
"We need to address the studies that show we are seeing fewer future female leaders in our field, which I don't believe," said Principal Kathy Wallace, who has been an architect with Cuningham Group for 30 years. "This just means that we need to empower and help them understand and facilitate the different career pipelines early on in their career."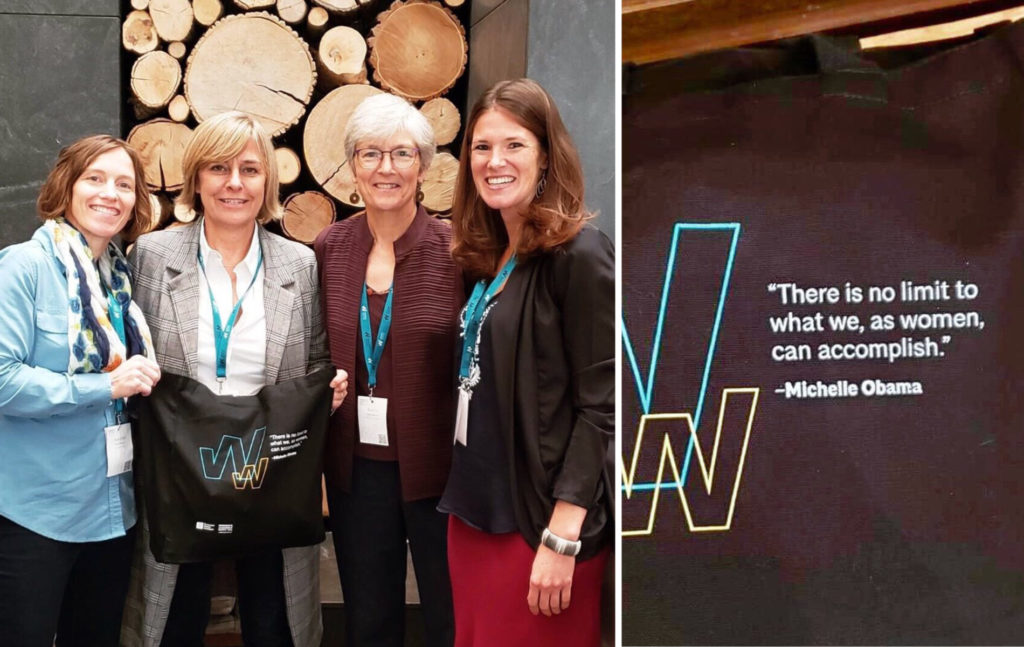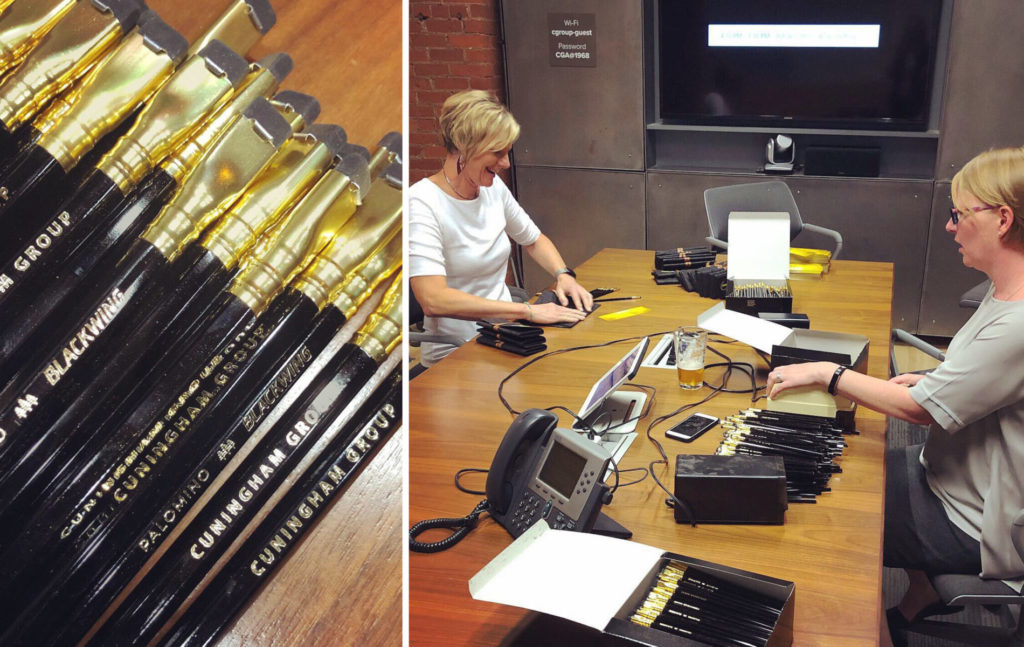 Guiding and Supporting the Next Generation of Leaders
"As someone who is new in this field, I know we can improve, but I also came away feeling very optimistic that our firm is doing positive things," said Rachel Crane, who recently joined Cuningham Group after earning her Master of Architecture and interning at the firm."
Principal Meg Parsons, who like Wallace has been with Cuningham Group for 30 years and has also been a dedicated mentor to younger women in the firm and industry, said: "The issue of improving inclusion and equity in the field has always been a big deal. I believe it is my job to build up our future leaders."
Creating a Paradigm Shift in Our Field
For Senior Associate Amy Kalar, hosting the national Women's Leadership Summit in Minnesota was a vision that started more than six years ago when she recruited two other colleagues to reignite AIA MN's Women in Architecture Committee.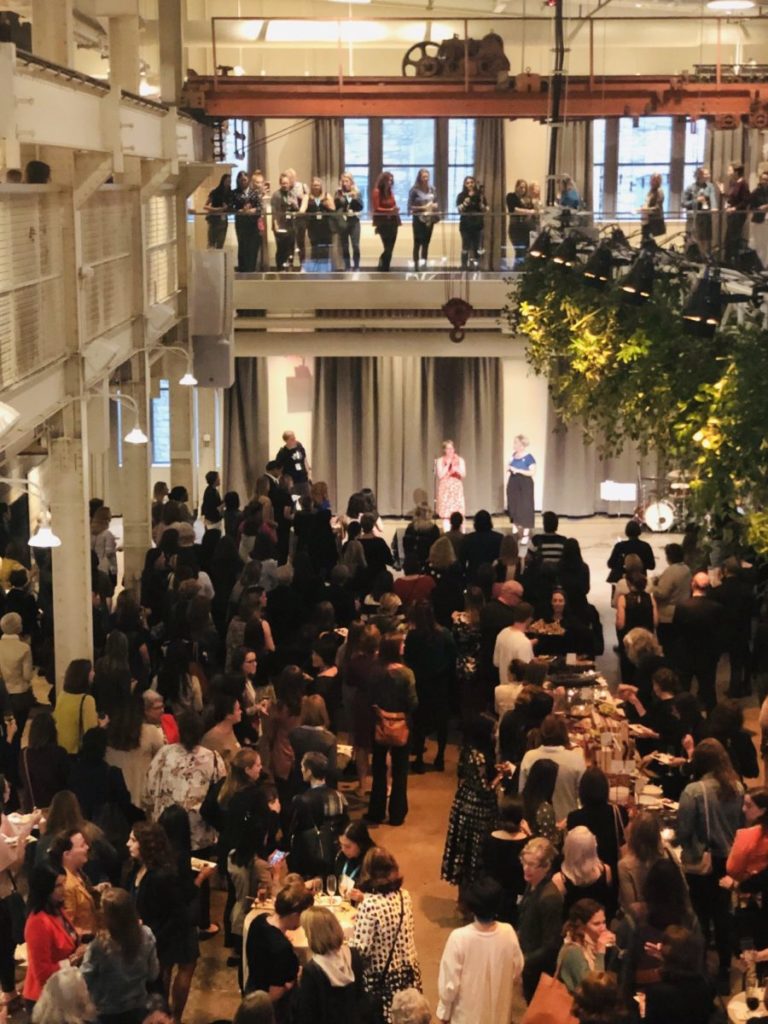 "That committee grew and became committed to bringing the Women's Leadership Summit to Minnesota," Kalar said. "It was so humbling that what started as a small thing to help women in the profession would grow and have a real impact, resulting in the largest gathering of women architects in the United States. My dream came true – which is mind-boggling, amazing and humbling all at once."
Senior Associate Jackie Squires also commented on the scope of the summit. "Being in a room with 750-plus powerful people was inspiring, especially since they were all women," Squires said. "The conference had a great mix of combining the whole group for keynote speakers and storytelling, as well as small breakout sessions combined with informal time to talk to others in the field."
In addition to being inspired by Zindren's speech, Cuningham Group attendees said they were energized by Priya Parker, founder of Thrive Labs and author of The Art of Gathering. Parker talked about the importance of bringing meaning and purpose to times when people are together.
"Gatherings, at their best, allow us to be among others, to be seen for who we are, and to see. The way we gather matters because how we gather is how we live."
Priya Parker, Founder of Thrive Labs and author of The Art of Gathering.
"How a company gathers can tell a lot about them," said Parsons. "Promoting women to our firm's leadership has an intentional purpose."
"Architecture is more than building buildings," added Squires. "This conference highlighted this through leadership, politics, storytelling and gathering with a purpose.