Supporting Sustainable Design With Client Surveys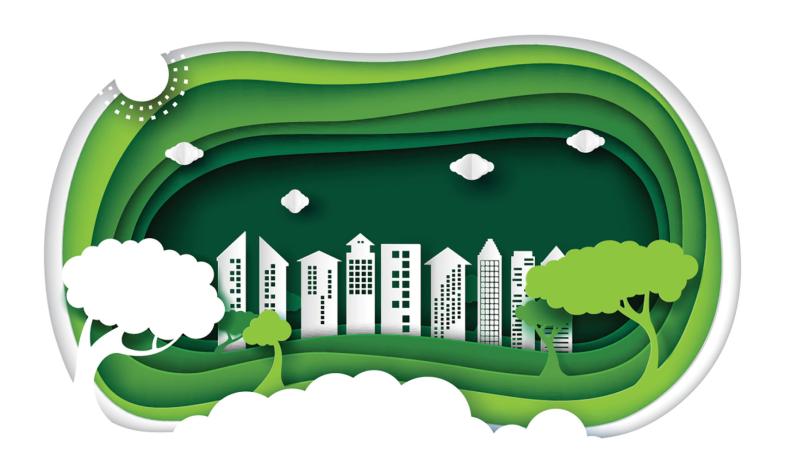 Supporting Sustainable Design With Client Surveys
According to the EPA-sponsored National Human Activity Pattern Survey (NHAPS), Americans spend as much as 87 percent of their lives indoors. With so much time spent in buildings, architecture firms like Cuningham Group are uniquely positioned to improve the health and well-being of their clients, as well as the health of the natural environment in which their projects exist.
Recently, our Grow Market Group (K-12 Education, Higher Education, Worship, and Non-profit) adopted a short list of well-being and sustainability goals for each of our projects to meet. We quickly realized that in order for these goals to be effective, it was important to understand what our clients were thinking. In order to put our finger on the pulse of our clients' values, goals, and barriers when it comes to sustainability and well-being, we developed a 20-question survey.
Results at a Glance
Critical takeaways gleaned from the survey's data show that budget is the most important aspect of a project to our clients, followed by occupant health and well-being, then community relations and environmental stewardship as aggregated with 'Important' and 'extremely important' responses. A majority of respondents indicated they believe building design profoundly impacts both employee and occupant satisfaction, followed closely by productivity, human performance / attention / learning, and mental health. This trend holds true for respondents' perception of landscape and a site design's impact. Ranked lowest for both building and landscape architecture were attendance and physical health.
Perceived Impact of Buildings on a Specific Factor from No Impact (0) to Profound Impact (10)

Perceived Impact of Landscape on a Specific Factor from No Impact (0) to Profound Impact (10)

Looking Forward
The information we received from this survey was extremely beneficial and will position our project teams to better evaluate sustainable design strategies — in turn making sensible recommendations for our clients' projects. We will do so in two ways:
1. First, the initial results are to be shared with Cuningham Group's clients – many of whom participated in the initial data collection – in order for the trends to be made available and initiate a conversation about how each client group aligns or differentiates with the data.
2. Secondly, the survey will act as a living tool — something we can have client groups take during the concept development or programming phase of new projects. In turn, this will kick-start sustainability discussions and lead to collectively-established goals for the design.
Although this initial survey was relatively small in scope, the impact it has had on our ability to clearly and effectively communicate with our clients has been tremendous and will continue to benefit our efforts to improve sustainable design practices.