Supporting the Support Staff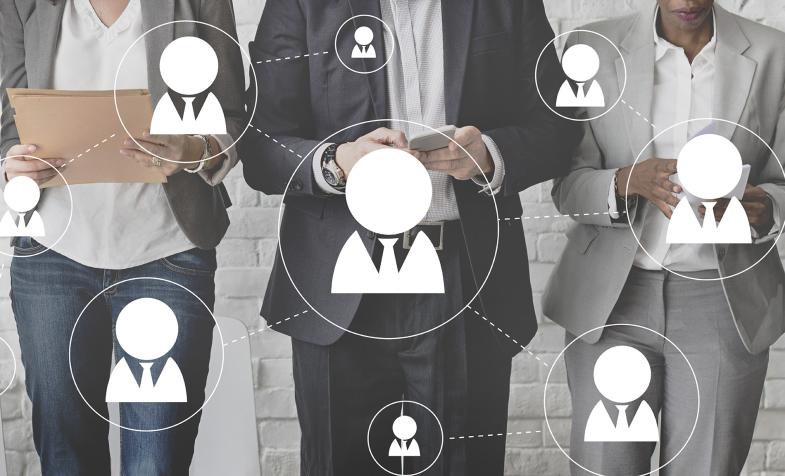 Supporting the Support Staff
John Cuningham, FAIA, who founded our firm in 1968, often shared that the first person he hired to work for him was an administrator.
John always recognized that the health of an architecture firm is directly related to the health of its support staff. Thanks to John's initial commitment, Cuningham Group has continually pushed the boundaries of an administrative professional's role. It has also allowed us to rethink the role that administrators can play within an architecture firm.
An Important Role
Admins are responsible for handling many of a firm's daily ins and outs. With so many disparate responsibilities, it can be hard to pin down an exact definition of the role.
At Cuningham Group, we believe that foundationally, the role of an administrator is to provide much-needed support necessary to create work that uplifts the human experience. But, first and foremost, their role is to influence a company's culture. Yes, culture — that unquantifiable, often overlooked, aspect of an architecture firm that impacts everything from daily operations to professional development and employee retention.
Advancing Our Profession
We are bringing our admin team to the forefront, both in perception and function. No longer relegated to behind-the-scenes tasks, our admin team pushes the boundaries of traditional roles by raising awareness of their talents and contributions through technology, events, and participation in team meetings – all in order to proactively seek ways to better support our design teams, clients, and ultimately, our projects.
Gone are the days of waiting for direction at every turn. Admins are involved in projects from the beginning, kept in the loop, and actively contribute to the overall success of our teams. They search for opportunities to nurture client and consultant relationships; improve efficiencies; and, are the go-to information center for team members. Not only does this empower the admins to continue their own growth and professional development, but it also provides an extra level of support to the rest of the project team.
Empowering Professional Development
Through this work model, professional development for our admins is supported by our firm as it is for other professionals. All admins are encouraged to get involved with the Society for Design Administration (SDA), both regionally and nationally.
Beyond being a national SDA sponsor, Cuningham Group covers annual dues and event registration, as well as attendance at national conferences. It's an investment that pays immense dividends when you consider the crucial role this team plays in our success.
The leadership opportunities afforded through SDA directly influence the admin team's ability to spearhead internal initiatives supporting day-to-day operations, continuing education, and firm culture.
Moving Forward
For those outside the profession, these advances may seem small and, perhaps pedantic, in their definitions. However, when firms refuse to challenge the long-standing norms which have historically limited administrators, they negate their admins' full potentials. By rethinking and restructuring our admin team at Cuningham Group, we hope to avoid these pitfalls, leading ourselves and our industry forward. We are proud of our administrative professionals and look forward to growing together.
Danika Larson, CDFA
Administrative Coordinator