Advancing Our Industry: Women in Architecture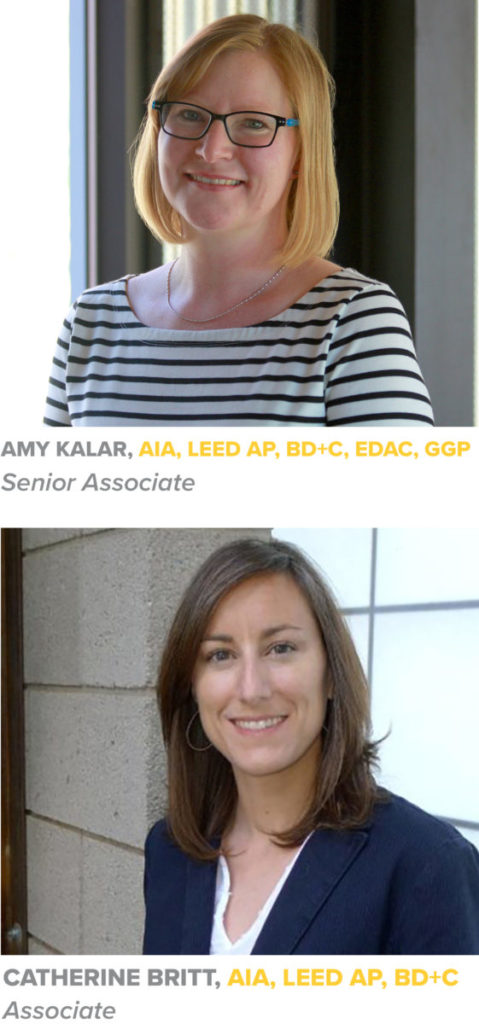 Recently, design writer Allison Arieff gained attention — both positive and negative — for a piece she published in The New York Times opinion section. The piece, "Where Are All the Female Architects?" questioned why architecture remains a male-dominated industry, despite a relatively high amount of female graduates. In light of this article's traction, Madame Architect founder Julia Gamolina published a response in The Architect's Newspaper. Titled, "Stop asking where all the female architects are; we're right here," Gamolina's piece rebutted Arieff's argument, positing that there are, in fact, many female architects — society just overlooks them.
Cuningham Group architects Amy Kalar and Catherine Britt respond to both articles, offering their perspectives:

We believe both articles have value. However, they are intended for very different audiences. The Architect's Newspaper defines itself as "the most authoritative voice on architecture and design in the United States" and is tailored to the architectural "in-crowd." The New York Times speaks to a broader audience. That is why it is important that we not dismiss Arieff's piece and others like it; they start new, vital conversations that would not otherwise occur outside of the industry.
Within the industry, however, the narrative around gender diversity has become more familiar, and many are now aware of the disparities. That is why we agree with Gamolina.We agree that successful women in architecture are often overlooked — that their accomplishments go unnoticed or worse, ignored. We agree that the metrics of success need to be redefined, and not just for women, but for everybody. The time has come for our industry to take action. We must move beyond awareness, instead focusing our energy on celebration and empowerment.
So how do we do this?
How do we recognize the many women who are working hard, redefining gender norms, and making an impact in the architecture and design field? Changing the nature of an entire industry is difficult. Even more difficult is changing the public's perception of said industry. While this work can sometimes feel like turning a large cruise ship — slow and largely imperceptible to those onboard — progress is being made in the form of meaningful efforts, including the development of the AIA's "Guides for Equitable Practice," and the work being done by Equity by Design (EQxD), to name a few.
To further the conversation, we outlined three basic facets of the architectural profession whose definitions deserve serious reconsideration:
1. Architect
Our definition of "architect" is far too narrow. The industry has changed so much over the past few decades that to maintain the same understanding of what an architect is would be to ignore the ever-increasing number of ways in which an architecture degree can be applied. Even architects who fit into the more traditional role of practice are not the isolated "starchitects" that popular media make them out to be. No single individual designs a skyscraper. Nor does an individual have all of the answers, the richness of all potential ideas, or even the capacity to deliver all on one's own. Architecture is, in many ways, the ultimate team sport. And it's on this team where gender equity is truly important. So, instead of asking where are all of the female architects, ask: what are they doing? Because the answer may surprise you.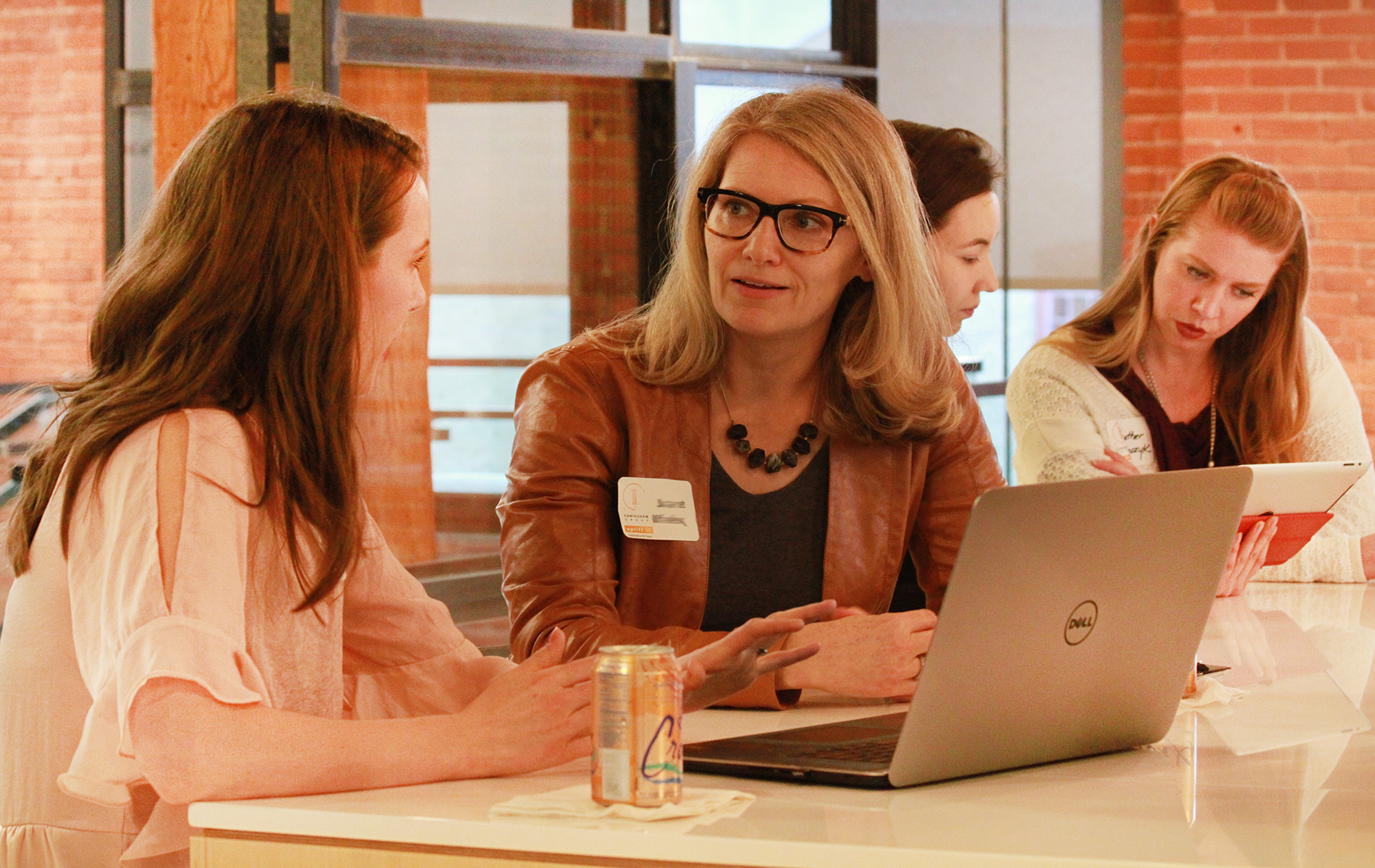 2. Success
The fallacy that there are relatively few highly-successful female architects is often perpetuated by the media. In reality, our successes remain unknown because they are simply not talked about. As Gamolina argues, why don't we begin to redefine success by "…writing about the myriad women who are doing exceptional, sensitive and important work while simultaneously running businesses, acting as caregivers, and making time to mentor?" A big first step here is increased visibility.
We also need to more closely scrutinize the popular statistics associated with the topic. For example, the common claim that the lack of women in architecture today is due to a pipeline issue is not accurate. The data shows females earning professional degrees in architecture at or above 43 percent nationwide over the past decade. And while it is often noted that women comprise only about 20 percent of licensed architects and 17 percent of principals/partners, this ignores the myriad ways one can practice architecture without being officially licensed. Or, the various ways one can be a leader without being a firm principal. This leads us to another important concept we believe is in need of a redefinition.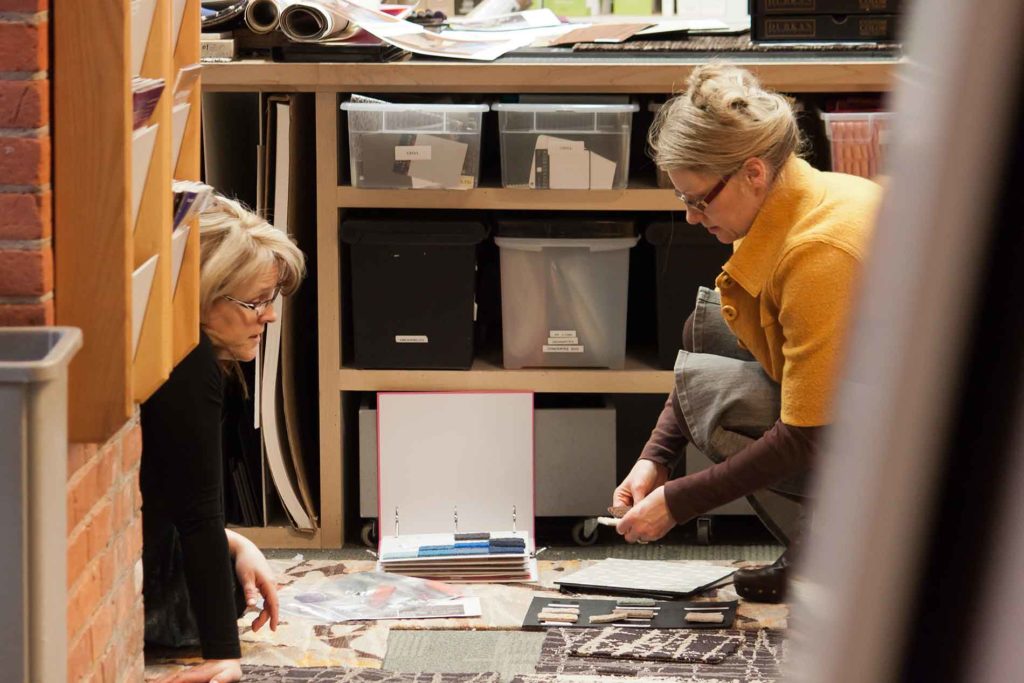 3. Leadership
A common misstep by industry thought leaders is to fuse one's leadership status with one's formal standing within a firm. Ask yourself: is it really that simple? Which specific job titles qualify as leadership roles? Where do you draw the line? How can an intangible thing like "leadership" be quantified in such tangible terms? Women's contributions, achievements and leadership tend to go unrecognized because of these outdated formal systems of titling, advancement and recognition. On top of it all, these systems are how we communicate status to our allied professions, clients and the public. This then creates a disconnect which people mistake as a lack of leadership.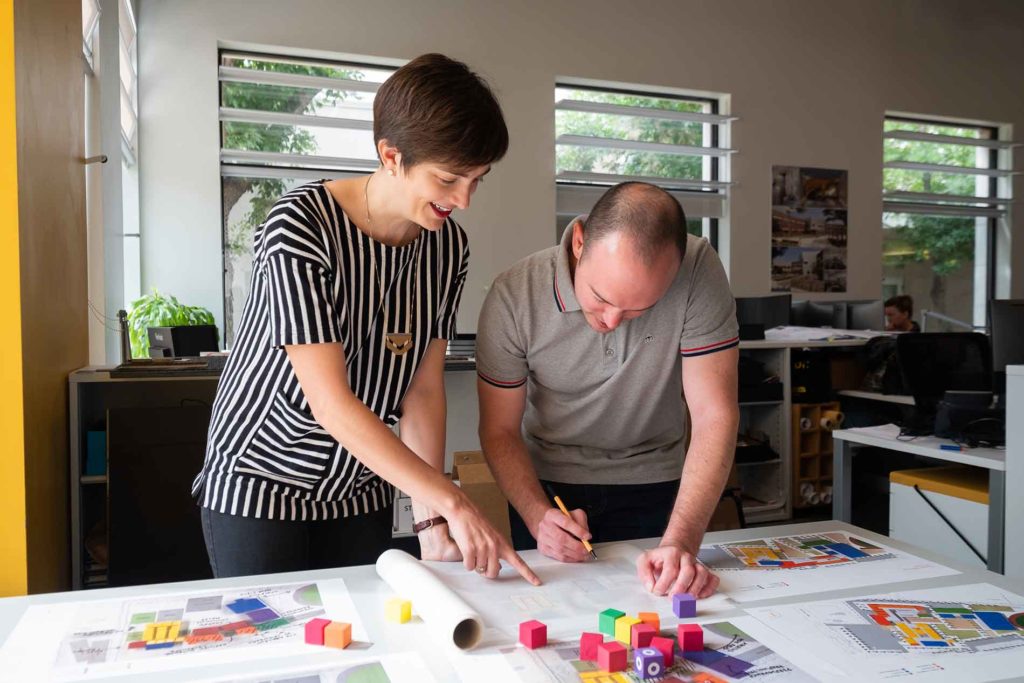 These redefinitions may seem pedantic at first. What real change, you may ask, can re-contextualizing a few words make on one of the world's oldest professions? A lot, we would argue. Over the long term, small shifts can have a great effect. An architecture professor once said, "when you're an astronaut headed for the moon you don't just aim and blast off expecting to get there. You make small corrections along the way to keep you on track." By addressing the small things when and where possible, we can change these issues in a meaningful, lasting way. Just remember: at the end of the day, we aren't simply fighting for equity within our profession, we are fighting for our industry's future.
Amy Kalar is a registered architect at Cuningham Group with over 15 years of experience in the field. Amy is a member and co-founder of the American Institute of Architecture (AIA) Minnesota's Women in Architecture Committee. The Women in Architecture committee was founded in 2014 with the purpose of promoting "a strong future for the architecture profession by advocating for women in architecture through recognition, networking, professional development, and mentorship." Today, Amy continues to advocate for women in Architecture and sheds light on the daily issues that women face within the profession.
Catherine Britt is a registered architect with 14 years of experience. In 2018, Catherine was selected to participate in American Institute of Architecture (AIA) Minnesota's Leadership Forum, formed to "foster and develop leadership for AIA Minnesota member architects during mid-career." Additionally, Catherine is a member of AIA Minnesota's Women in Architecture Committee and Cultural Change Resource Team, and is Co-Chair of the Conference Continuing Education Committee.  She teaches Architectural Theory in the Architecture program at Dunwoody College of Technology.
.