February 26 - Minneapolis 2040: Race, Place and Equity
February 26 - Minneapolis 2040: Race, Place and Equity
Heather Worthington, Director of Long Range Planning for Community Planning and Economic Development at City of Minneapolis and Paul Mogush, AICP, Community Planning Manager (Long Range Planning Division) at City of Minneapolis
Minneapolis 2040 is a comprehensive plan that strives to shape how the city will grow and change. The plan covers topics such as housing, job access, the design of new buildings, and how we use our streets. Unlike comprehensive plans of the past, the Minneapolis 2040 Plan dives deep into the far-reaching implications of what it means to truly plan a city through the lens of racial equity.  Offering more than empty talk, the topic is woven throughout the Plan and will drive policy and action for the next 10 years.  At this month's Urban Currents, two of the primary authors of the Comprehensive Plan will share their perspective and insight on stories about race, place and equity-driven policy.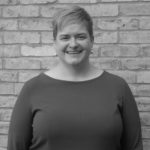 Heather Worthington was appointed as the City's director of Long Range Planning for Community Planning and Economic Development in September. Previously she served as Ramsey County's first deputy county manager, where she led the Economic Growth and Community Investment service team.  With more than 20 years of leadership experience in local government organizations,  Worthington is committed to seeking authentic community engagement and leading racial equity efforts to strengthen communities that have experienced disparities and disinvestment. She holds a master's degree in public administration from Hamline University, a B.A. in history/historic preservation from Michigan State University, and a certificate in the state and local executives program at the Kennedy School at Harvard University.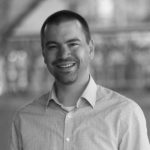 Paul Mogush has over 13 years of experience working with the City of Minneapolis. He currently serves as the Manager for Community Planning. Prior to his position as Manager for Community Planning, was a principal project coordinator with the City of Minneapolis, where his focus was on updating the city's comprehensive plan. In addition to his work at the City of Minneapolis, Paul co-chairs the Legislative and Law Committee for the Minnesota chapter of the American Planning Association and volunteers with the Minnesota Design Team. Paul holds a Master of Urban and Regional Planning degree from the University of Minnesota.
February 26, 2019 – Tuesday
Cuningham Group Minneapolis
201 Main Street SE, Suite 325, Minneapolis, Minnesota 55414
(Note: Enter the building at 212 2nd Street SE)
Questions? Contact Rebecca Nash ([email protected]) or 612-379-5508
5:30 pm     Snacks / Refreshments / Socializing
6:00 pm     Speaker Begins
6:30 pm     Discussion
7:00 pm     Program Ends