46th Annual NOMA International Conference & Exposition
Cuningham Group Designer Matthew Trotter has been a member of the National Organization of Minority Architect's (NOMA) Southern California chapter for 10 years. Trotter was recently elected to the organization's executive board as its Young Professional Stakeholder and last fall attended the  46th Annual NOMA International Conference & Exposition in Chicago, Illinois. Trotter recounts his experience below.
A Conference Without Walls
The goal of the conference was to "create a new and innovative structured program for the annual conference which raises the awareness and profile of the organization and local chapter, builds new and lasting partnerships, and showcases our amazing city [Chicago]."
The event featured a "conference without walls" format. Like the concept suggests, events were scattered and not limited to a singular hotel or convention center. Every meeting, session, discussion and lecture occurred in different firms and venues, many simultaneously, and on separate tracks throughout the day. It was an incredible way to navigate a conference and learn about the architecture and culture of a city at the same time. On top of encouraging the discovery of Chicago's iconic architectural landmarks, the "conference without walls" format also promoted organic friendships, fellowships and business connections. It was the physical and metaphorical representation of breaking the boundaries and barriers minorities face in the architectural profession.
It was the physical and metaphorical representation of breaking the boundaries and barriers minorities face in the profession. 
The sessions focused on issues that affect minorities in the architectural profession. Two, in particular, stood out to me. The first dealt with the importance of maintaining cultural authenticity in architecture and was presented by Cuningham Group Principal and President of Full Circle Indigenous Planning, Sam Olbekson. The other discussion included a panel featuring two architects, a designer and an architectural photographer, who addressed community and client issues around race, budget, morality, and authenticity.
Collaboration
The conference was also an incredible place to collaborate. Cuningham Group President Tim Dufault was present and discussed collaborative opportunities with myself and NOMA national leadership. Cuningham Group continues to look for ways to participate in the diversity discussion. The conference was also a great place to see new incoming talent and nurture relationships with people and firms that contribute to possible future opportunities.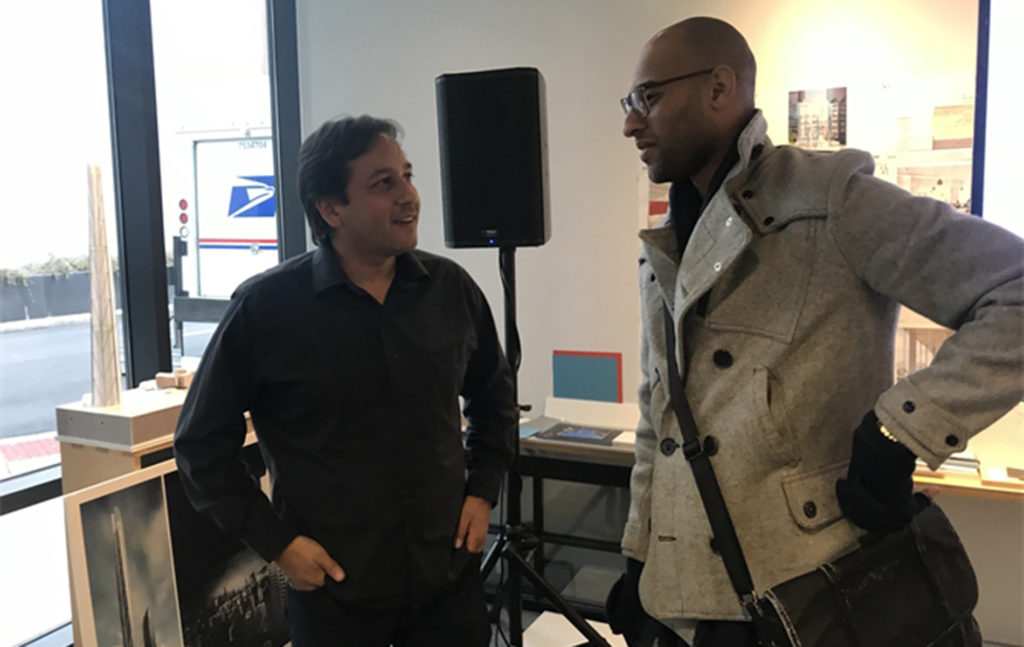 The conference was punctuated by a declaration to be "All In" for students, young professionals, and firm owners/architects. "All In" refers to a strong push to mentor and adequately fund programs that help develop minority architects from K-12 to licensure.
Going Forward
Currently, African Americans represent only 2-3 percent of licensed architects in the United States. My specific task lies with young professionals and the "Becoming an Architect" series. This plan will provide study materials, exam funding and educational seminars to help members pass their exams. Many of these discussions and training sessions will be held at Cuningham Group's Culver City office.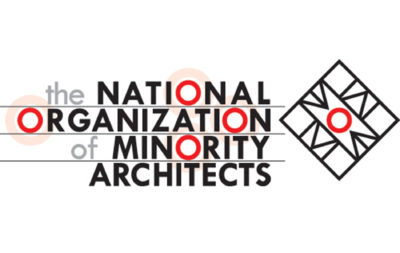 NOMA was created by 12 African-American architects during the AIA National Convention in Detroit in 1971 in an effort to encourage minority design professionals to work together to fight discriminatory policies that limit or bar minority architects from participating in design and constructions programs. Though the profession has become more inclusive, the remains of such programs, systems, and biases created to prevent the advancement of minorities are still felt today.
Today, the organization continues to champion diversity in architecture through community engagement, education, professional fellowship, mentoring, and working with local, state and national government on legislation and policies affecting the physical development of neighborhoods and communities. NOMA currently hosts 26 professional chapters throughout the nation and gives students the opportunity to establish student chapters in their own universities.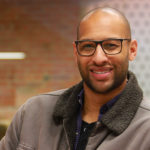 Matthew Trotter
[email protected] | 310.895.2200
Matthew Trotter is a designer who has specialized in themed architecture, including restaurants, retail, and attractions. Since stepping through the door two and a half years ago, he has continuously championed diversity in architecture and participated in educational outreach to underrepresented communities.
Cuningham Group NOMA Members
Timothy Dufault, AIA, NCARB, LEED® AP (President/CEO)
Douglas Lowe, FAIA, NCARB, LEED AP®
(Vice President)
Scott Godfrey, AIA, NCARB (Principal)
Jeffrey Mandyck, AIA, NCARB, LEED AP®
(Principal)
Sam Olbekson, Assoc. AIA, AICAE (Principal)
Nikolai Kubota-Armin (Designer)
Denise Pinkett (Human Resources Manager)
Matthew Trotter (Designer)
Cecil Webb (Architect)