Starting Small
In urban development, the key to making big strides lies in the little things.
"Fond du Lac is…"
This was the phrase that residents of Fond du Lac, Wisconsin were prompted to answer using stencils and spray-paint on a sunny Saturday morning in September 2018. Assisted by a team of Cuningham Group designers, community members painted their answers — adjectives like fun, glorious and beautiful — onto the sides of 25 bright pink, wooden cubes placed throughout a park near Fond du Lac's downtown.
From an outsider's perspective, this may have looked like a simple DIY project. In actuality, these community members were doing something much greater. They were laying the groundwork needed to make significant improvements to their hometown.
Architects, Not Superheroes
When it comes to urban redevelopment, far too often architects feel it is their responsibility to "save the day." With a grand wave of the arm and stroke of the pen, they can solve any problem. While appropriate at times, this "build it and they will come" approach often ignores essential ingredients of how to affect real, lasting change. So when a team of Cuningham Group designers were hired by Fond du Lac last summer to help improve and activate three downtown public spaces, this was precisely the mentality they tried to avoid.
Their solution instead? Start Small.
Open-Minded Design
The Cuningham Group team, consisting of Andrew Dresdner, Jena Stanton and Tyler Whitehead, knew significant new investments in existing public spaces would not have immediate public support. After all, the city had plenty of expensive plans, but what they lacked was public support. Therefore, the team led a series of rapid build workshops: on-site, participatory efforts that result in small, inexpensive projects designed to create much-needed activity and awareness in these three public spaces.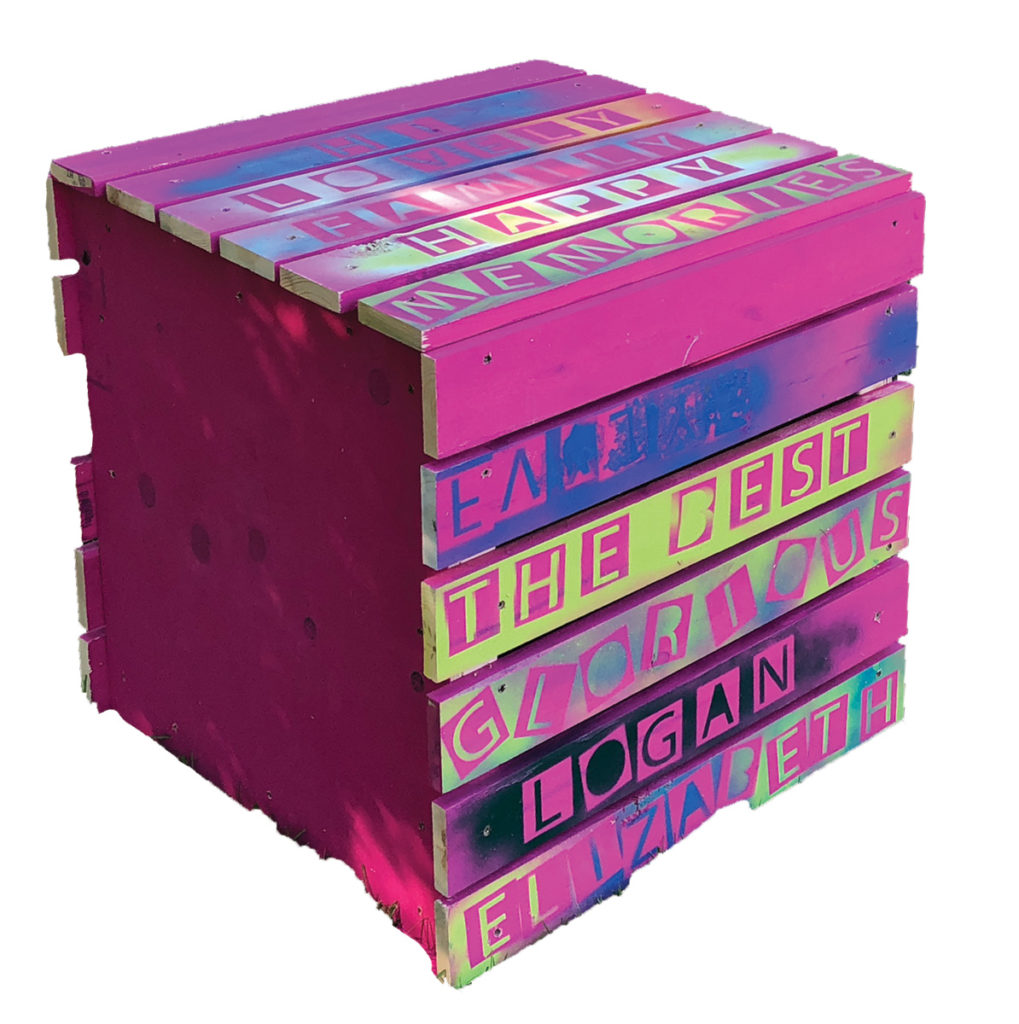 It was out of this need that the idea for the benches was born. Initially conceived as a series of publicly-constructed, publicly-owned seating fixtures, the specific design of the benches was rooted in accessibility and flexibility. With $1,500 budgeted for roughly 24 cubes, the Cuningham Group team kept the design of the benches loose, adaptable and cheerful — able to be adjusted at a minute's notice. Even the benches' signature bright pink color was a last-second, day-of decision.
The Importance of Ownership
The team's reason for starting small was twofold. First, an effective way for a city to build goodwill with its citizenry is by successfully executing small, affordable projects which demonstrate that the city cares about accomplishing public goals with the community, not for them. As a fun, DIY project, the pink benches in Hamilton Park checked this box perfectly.
The second reason for starting small was less tangible, and boiled down to a simple concept: ownership. A strong belief at Cuningham Group is that a community is only as strong the ownership its members feel toward it. When emotional connections are formed toward a place, people stay longer, promote more, and invest more heavily — both in money and time. The Cuningham Group team hoped that by building their own public resources and personalizing them with their own words, members of the Fond du Lac community would start to feel a renewed sense of ownership toward Hamilton Park, a downtown park many residents didn't even consider a part of the downtown, despite it being only two blocks away.
Continued Investment
While small community building projects like these are not the answer to large-scale problems, they are a vital first step. Without them, trust between the city and its residents is not established, ownership is not instilled, and lasting changes do not happen.
As Fond du Lac, Wisconsin continues to move forward with redeveloping and activating its downtown, the probability that these efforts will take root and change the community for the better has already begun to increase. Community members have already committed to improving and maintaining their shared public spaces. Not because a designer from Cuningham Group told them to, but because their own fingerprints are already there, manifested in the unusual shape of 25 bright pink, wooden benches.