The Future of Healthcare and Senior Living Design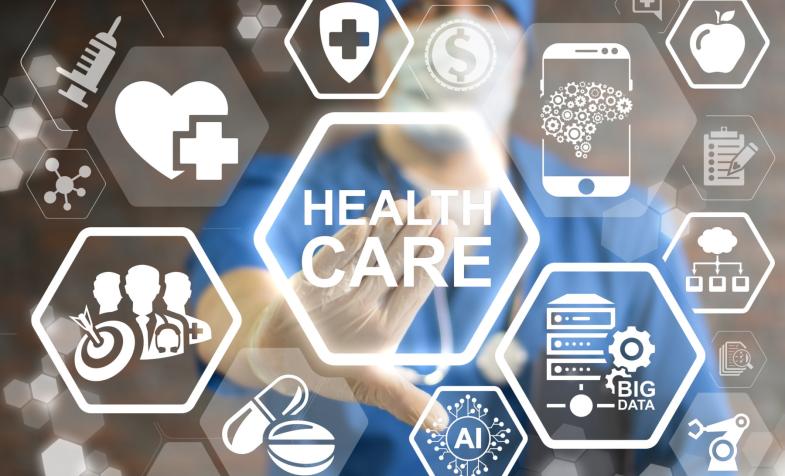 The Future of Healthcare and Senior Living Design
Principal Lee Brennan recently joined a panel of five speakers to give insight into the 2018 Healthcare & Senior Living Real Estate Trends at Bisnow's 2018 Healthcare West Conference in Los Angeles. The discussion was geared toward the changing medical demands of an aging population and how real estate will evolve to incorporate the different demand of the population. Lee Brennan explains:
"My generation, the baby boomers, are coming at you in a big wave and I guarantee you that they don't want to live on a golf course looking at older people playing cards or bridge...They want to live in the same community that they have always lived. I think the market is going to expect that." ('Silver Tsunami' of Aging Senior to Change Approach to Healthcare, Housing)
Developers and designers are expecting to see a push for more multi-generational developments in cities as well as solutions for more accessible care outside of hospitals, such as ambulatory care services in retail centers and telemedicine connections to their homes.
Real Estate is not the only industry seeing a change in the way they serve the future needs of the aging population. Hospitals are also taking huge steps towards innovative and strategic designs to serve both the aging population as well as the tech-driven younger generation. To accommodate the lifestyles of the aging population, there is a push for technology infrastructure that would assist with healthcare to replace the need for frequent trips to the hospital. This is starting to take place in mobile apps to assist with typically onsite treatment as well as technology and sensors that can assist in monitoring blood pressure and other routine services. To adapt hospital care for the millennial population, Lee believes hospitals are and will implement more technology that will help reduce the time at check-in, eliminate waiting and provide amenities that respects patients' time. He also sees a move toward retraining staff to be more geared toward providing patients with a concierge or guest experience similar to a hotel. As for staff, Lee believes that hospital designs are developing to include more inclusive spaces for staff to gather and collaborate, work and relax as well as huddle spaces to accommodate impromptu meetings.
When asked what excites him about potential hospital trends, Lee outlines the increased development of technology and science. Robotic technology has and will continue to revolutionize the way medicine is practiced and the way hospitals are designed. Future benefits could include more and more procedures being done by robots, machine learning to better diagnose patients, 3D printing of prosthetics, casts, tools, and organs, and increased opportunities for reducing labor costs through sustainability, energy reduction and efficient planning.  We could also see a shift in the need for/design of parking garages, which may become obsolete in the future once driverless cars are fully developed and integrated into society.
Cuningham Group's latest innovative healthcare projects: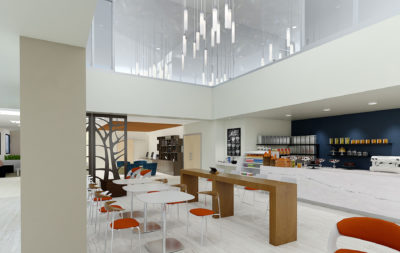 Providence Breeze Advanced Care Center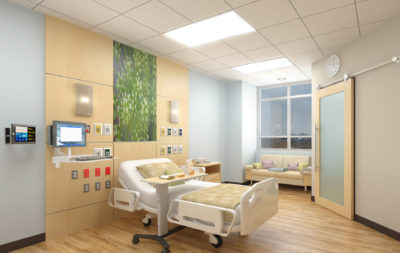 Dignity Health Mercy Southwest Campus, Bed Tower Addition and Renovations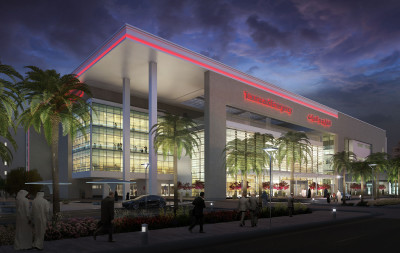 About LEE BRennan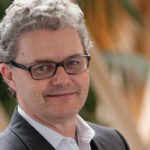 Lee Brennan has over 37 years of professional experience and serves as a Principal at Cuningham Group Architecture, Inc. Located in the San Diego office, Lee leads the firm's Heal Market Group, which specializes in Hospitals, Clinics/Medical Offices, Nursing /Extended Care and Medical Tourism. As a Principal and Board Member at Cuningham Group, he works to develop creative and innovative responses to meet the challenges facing the healthcare industry. Lee is a consistent leader in planning, design, and project management, and works with a wide range of clients, including non-profit organizations, public and private real estate developers, investor-owned companies, publicly held corporations, universities, city and county governments, and federal agencies.