[Case Study] Saint Paul Public School's Johnson High School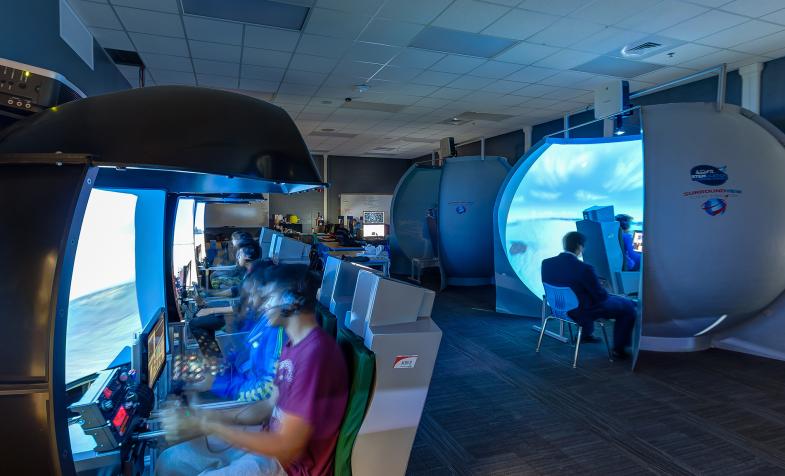 [Case Study] Saint Paul Public School's Johnson High School
This is the third part in a three-part series. To read the other two parts, click here.
The Inclusive model is based on a prototype at Johnson High School, an Aerospace and Engineering Magnet school within the Saint Paul Public School District. The school was recently remodeled by TKDA Architects to include inclusive restrooms in 2016.
A survey of 794 students* conducted in December 2017 sought to understand which key design components affect feelings of safety and security, with students also being asked to comment as to the top three key design components that contribute most to their feelings of safety and security.
Below is a sample of the results.
Johnson High School At a Glance**
Grades: 9-12
Enrollment: 1,340
Free and Reduced Lunch: 82%
Demographics:
Asian - 54%
Black - 24%
Hispanic - 10%
White - 10%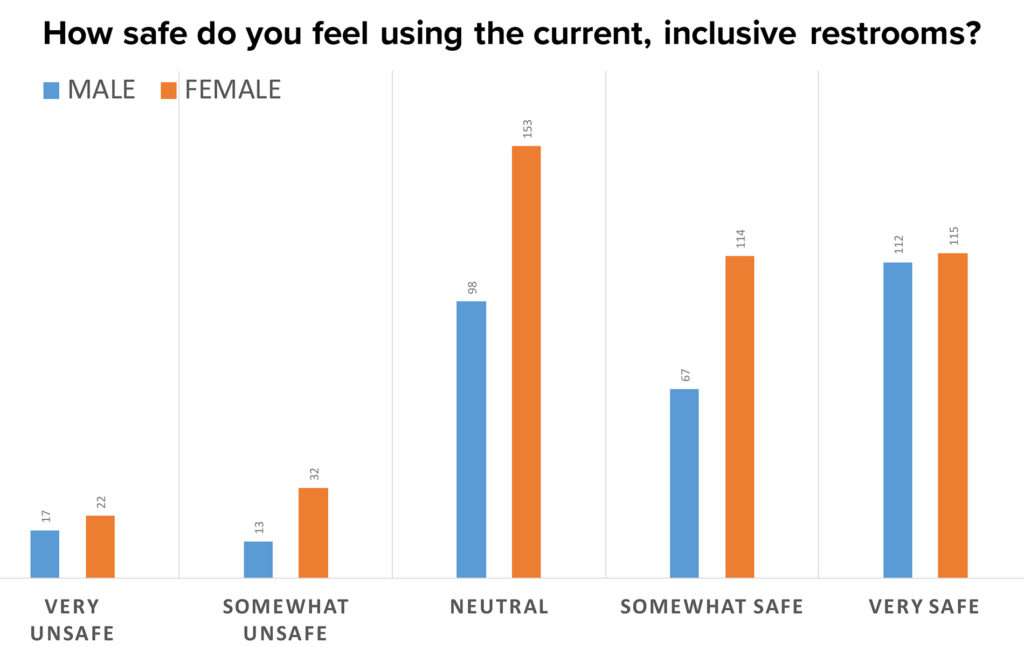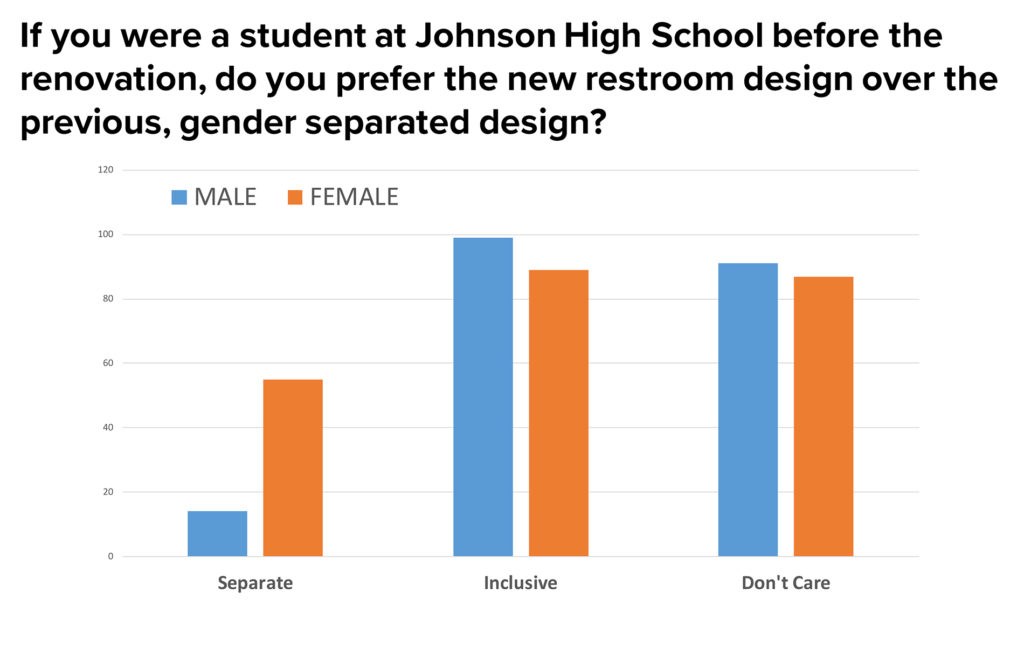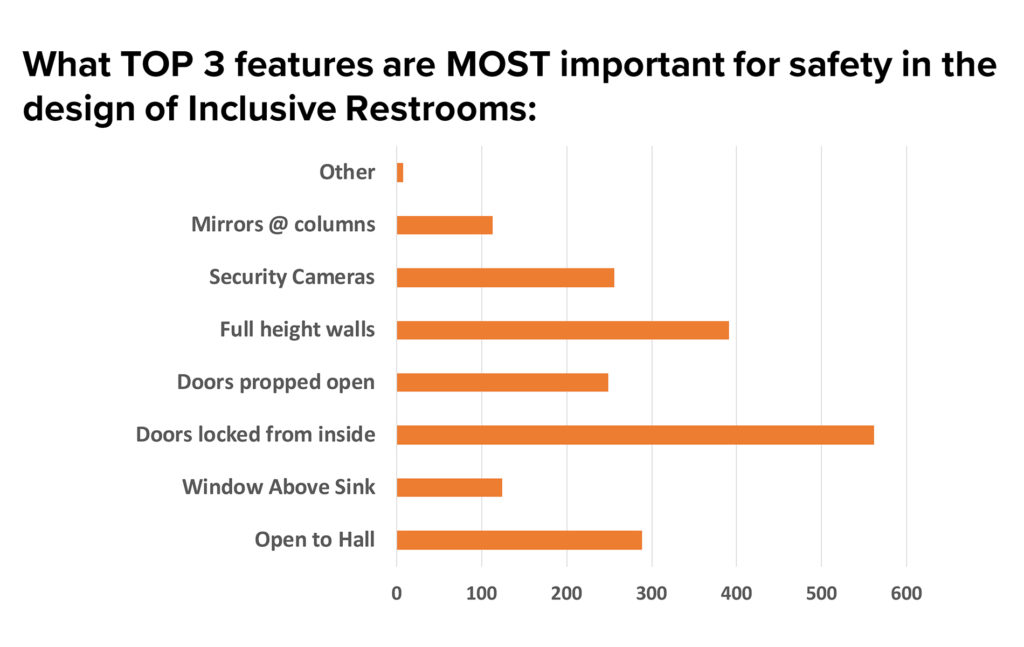 *The limitations of this research should be noted: the survey data represents one school and high school age group. Further research should be conducted at both elementary and middle schools to understand if the results vary by age of student.
**Based on October 3, 2016 data as posted by Saint Paul Public Schools Data Center