July 25: Extremely Mainstream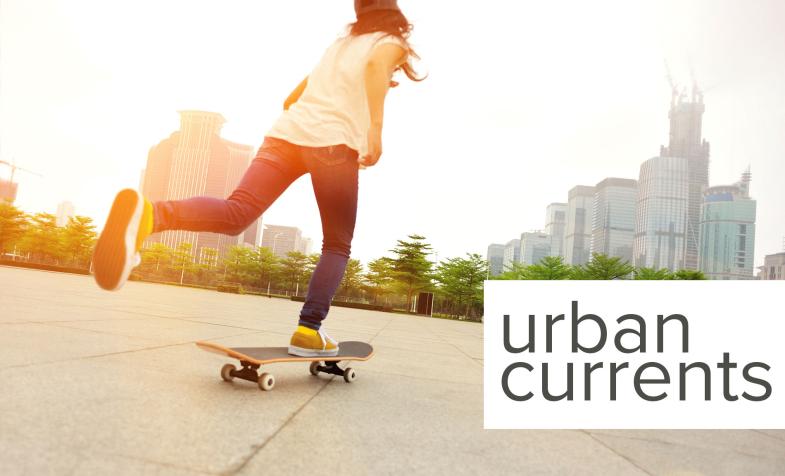 July 25: Extremely Mainstream
Brenda Hoppe, Founder, Midwest Skateboarding Alliance and
Dustin Grice, Founder/CEO, Ride Minnesota™
Skateboarding, BMX, and motocross and other "extreme" sports have taken over downtown the past two summers as Minneapolis develops further to support such sports. With the X-Games ramping up this weekend, this action-orientated sporting event shines light on the fast-paced summer activities that have become even more popular in our city. While some of these activities have received a bad rap for blurring the line between public and private space over the past 50 years, they also offer opportunities to fill underutilized public places with life and creativity. As these sports become increasingly popular and more mainstream, we are challenged to think about what it means for our city, our public space, and our ideas of recreation and socializing.
Please join us for Urban Currents on Wednesday evening, July 25, 2018 to discuss.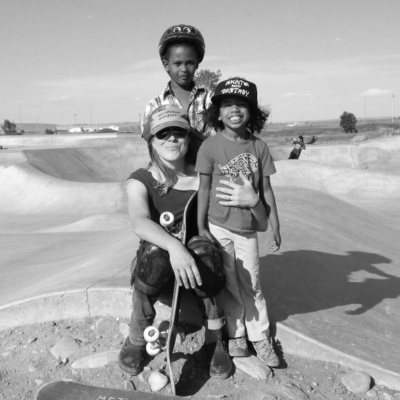 Brenda Hoppe is a dedicated skateboarder, public health scientist, mother of three (two humans, one puppy), and proud descendant of Wisconsin dairy farmers and Green Bay Packers fandom. She spent more than a decade in Portland, OR taking full advantage of the skate scene in the Pacific Northwest and experiencing first-hand the positive impacts for the individual and community from a well-designed, well-developed neighborhood skatepark. While completing a doctorate in public health at Oregon State University, she developed an interest in the intersection between the built environment and health and saw skateparks as the ideal nexus for the two, a place where physical activity, community-building, youth engagement and cutting-edge architecture come together at the neighborhood level. Read more about Midwest Skateboard Alliance here: www.midwestskateboard.com.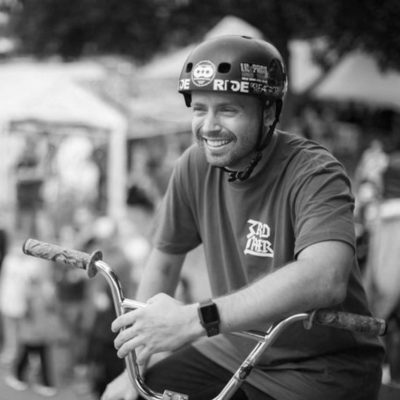 Dustin Grice is a Professional Rider originally from Eden Prairie who has deep roots in the BMX and Action Sports Community both locally and nationally. You may have seen Dustin performing for the past 15 years at the Minnesota State Fair, or on television in Explore Minnesota Tourism's latest Super Bowl Commercial. Dustin owns and operates The Factory 24 Hour Indoor Bike Park in Northeast Minneapolis, as well as organizes and produces the "Lil Pros Kids Tour" showcasing the youngest talent throughout the world. Dustin has 50,000 unique subscribers on his YouTube Channel, with more than 15 Million views of his videos. Read more about Ride Minnesota™ here: ridebrand.com/minnesota
July 25, 2018 – Wednesday
5:30 pm     Snacks / Refreshments / Socializing
6:00 pm     Speaker Begins
6:30 pm     Discussion
7:00 pm     Program Ends


x