Salone Internazionale del Mobile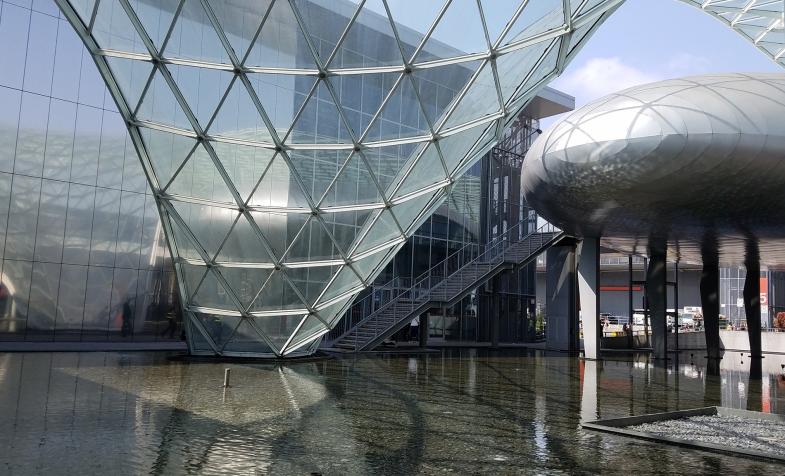 Salone Internazionale del Mobile
The Salone del Mobile. Milano hosts an annual furniture convention in Milan, Italy to showcase the latest designs in furniture from companies all over the world. Earlier this year, education-focused Interior Designers Hailey Wrasman and Mackenzie Henle had the opportunity to attend the 57th Salone Internazionale del Mobile. Hailey and Mackenzie were among 435,000 attendees from all over the world.
This year, the furniture fair hosted more than 1,840 exhibitors from over 30 countries. Each exhibitor was given its own space to develop an individual showroom. Exhibitors crafted each showroom to create a unique and engaging experience, highlighting their innovative furniture designs. The latest furniture trends included heavy textures, curves, soft color palettes, dramatic lighting and subtle details.
After visiting the convention, Hailey explained, "I gained a great deal of inspiration from seeing the compositions of space and observing what made the best showrooms the most impactful." Mackenzie was drawn to the use of curves in many of the furniture designs and the soft color palettes, something she will bring to her project designs.
Hailey and Mackenzie also had the opportunity to explore Milan and northern Italy. While in Milan, they experienced the beautiful and vastly unique designs that appeared at each turn. Their favorite parts of the city included the mix of new and historic architecture, its sprawling piazzas with fountains and sculptures, and innovative sustainable designs.