A thriving, healthy senior living community in Washington state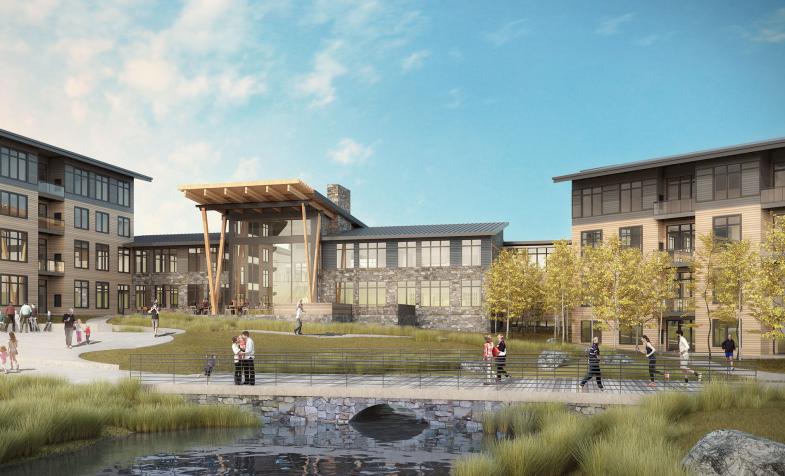 A thriving, healthy senior living community in Washington state
"We were immediately inspired by the beautiful landscape and the fresh air that surrounds us. The vision was clear: to capture this connection to nature as much as we could in this new community."
- Cuningham Group Associate Principal Amy Cheever, AIA, LEED AP®
Cuningham Group recently broke ground on a 400,000-square-foot senior living campus in the Tehaleh Development in Bonney Lake, Washington.
Partnering with owners Presbyterian Homes and Wesley Homes, the new campus will include 136 independent living units, 42 catered living units, 18 memory care units, and a 24,000-square-foot town center. The campus features a hearth room, bistro, dining space, chapel and assembly area, wellness center, fitness room, theatre, maker space, library, club room, and outdoor amenities such as patio dining, pond and pickle ball courts.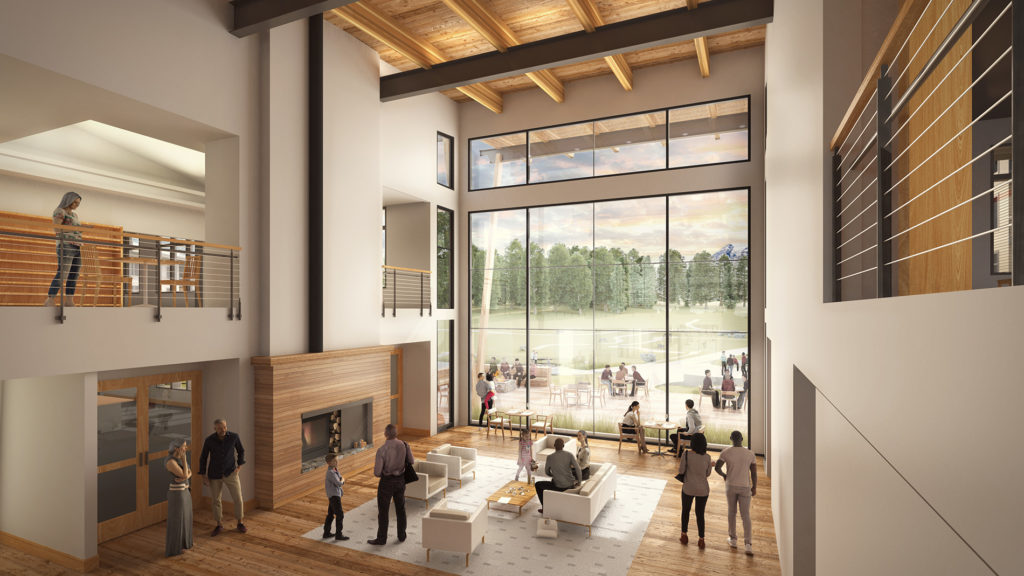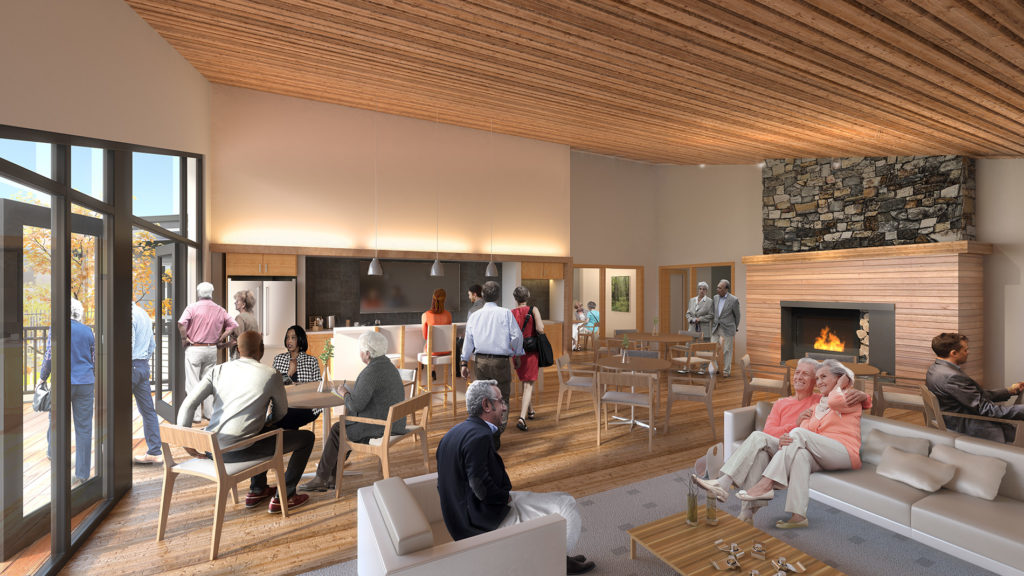 Tehaleh is located on 12 acres of land surrounded by a trail system within allées of trees connecting the site to the larger development. The Pacific Northwest modern style meets the project team's objective of timeless design with its warm, natural materials, daylight, and strong connection to the outdoors.
The building is carefully sited so that daylight illuminates the campus' interior spaces. Natural ventilation switches are placed on the windows within the "biophilia breezeway" — a connection between a resident wing and the shared amenity spaces. This breezeway allows for fresh air, aroma from fragrant flowers, and views of a creek on site running through the building to the nearby ponds. The campus includes a welcoming, carefully-landscaped environment with a strong connection to the nature surrounding the area.
In addition, another 32-unit building, Brownstones, will house a combination of walk-up apartments and balcony views adjacent to a neighborhood trail within an allée of trees.