Re-imagining the Dining Hall Experience: Introduction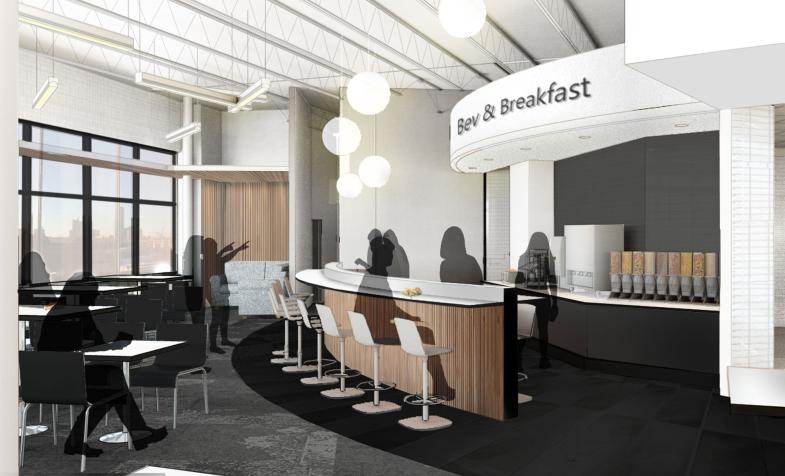 Re-imagining the Dining Hall Experience: Introduction
Cuningham Group is re-imagining the student dining experience at University of Minnesota's Sanford Hall.
Located on University Avenue, two blocks east of Interstate 35W on the University of Minnesota's main Minneapolis campus, Sanford Hall is one of two residence halls located adjacent to Dinkytown, the university's commercial district. Built in 2003 as an addition to the historic 1910 women's-only residential hall, it ranks among the top dining halls on campus in terms of location, food quality and feel. While popular, its following a national trend among university dining halls of students who are gravitating to alternative off-campus food options, such as Chipotle, Bruegger's Bagels and Starbucks.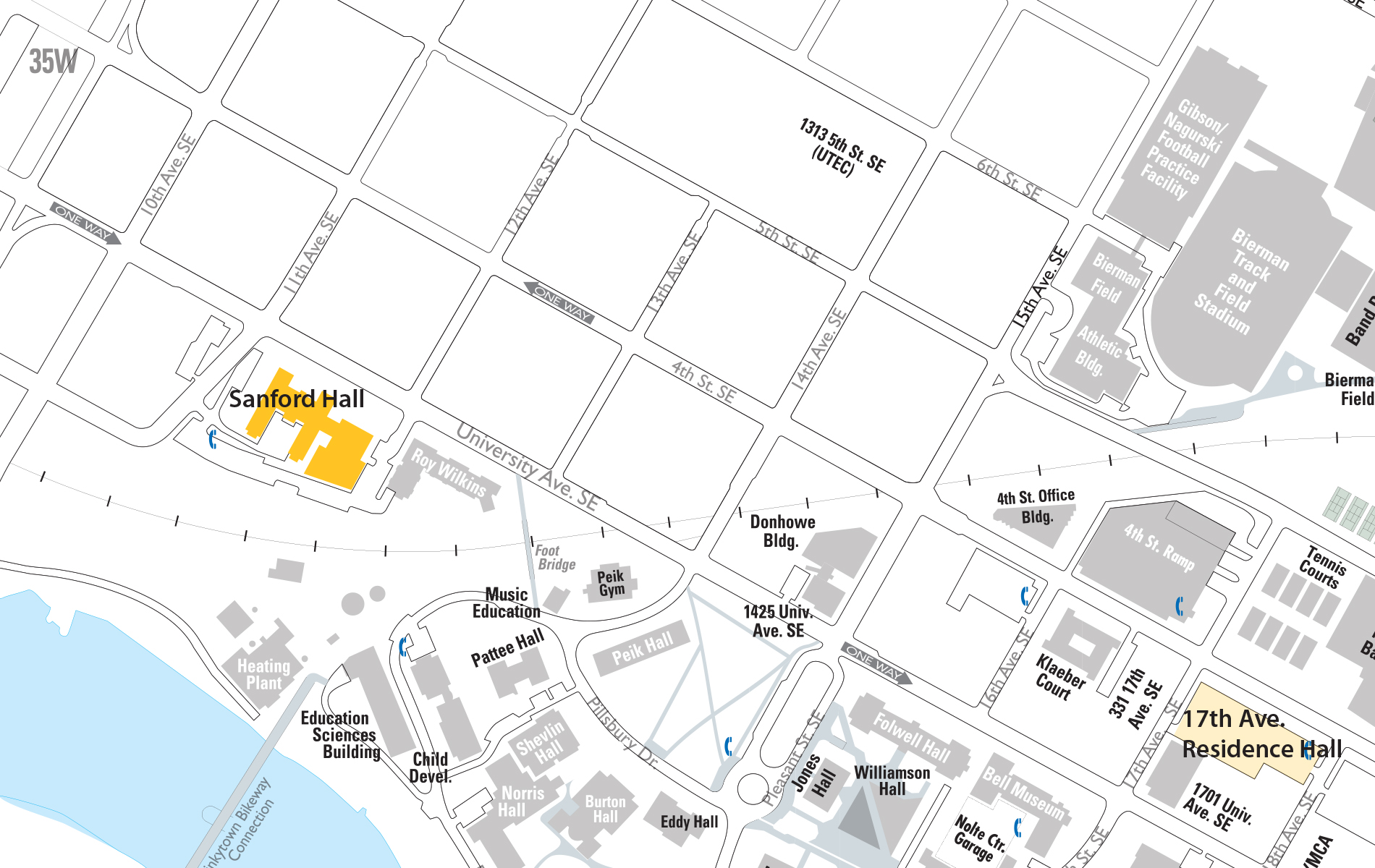 Research is also revealing that college students desire healthier foods and a less formal dining experience. Coffee breaks and impromptu lunches are generated almost instantly via text, Snapchat, or FaceTime. Patrons are often looking for a place to plug in, check emails or just grab a quick bite with friends and leave.
The aesthetics surrounding dining options on higher education campuses are also changing. Dining halls and coffee shops, which once were sterile and beige, are now packed with soft seating, color, music and chatter. The private companies that have capitalized on this are booming. Meanwhile, public universities are working to reduce the stigma of "dining halls" and catch up with the trends.
In the spring of 2016, Cuningham Group worked with University of Minnesota's Capital Planning and Project Management (CPPM), to collaborate with stakeholders from Housing and Residential Life (HRL), Dining Services, and Facilities Management to underscore key goals in remodeling Sanford Hall's dining center.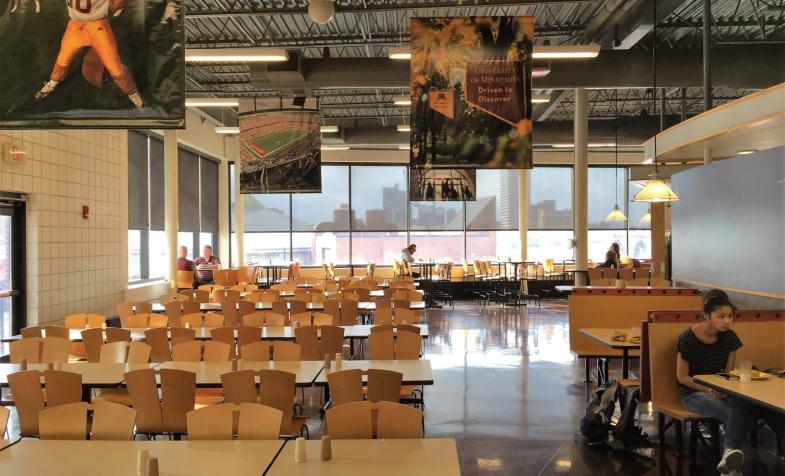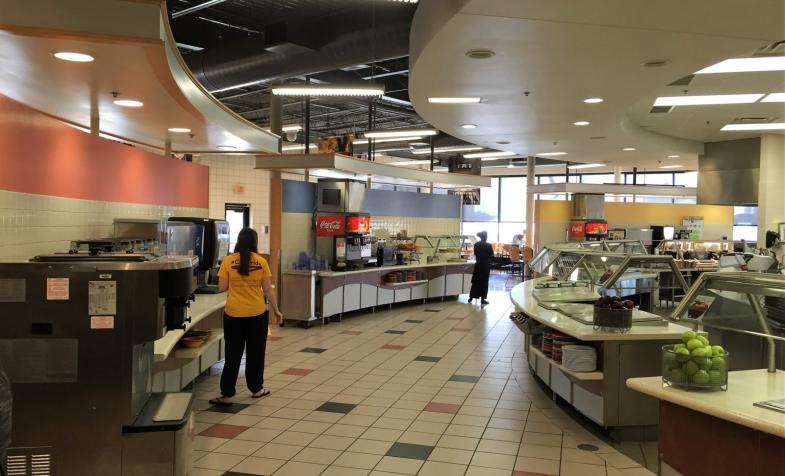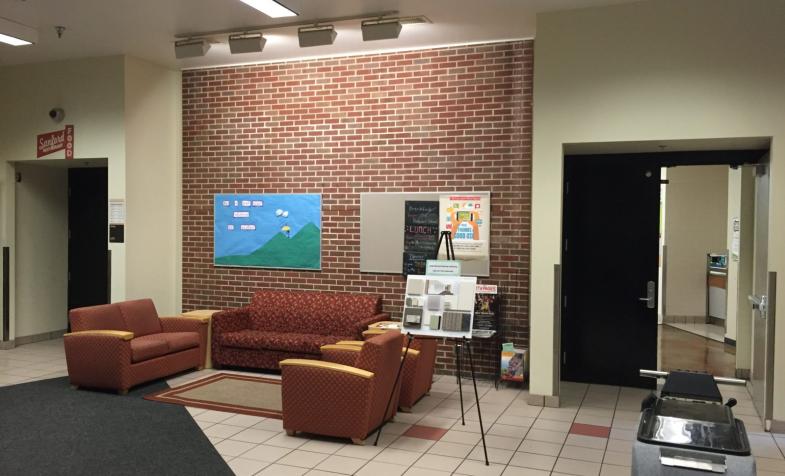 The following key elements were derived from what the design team understood as the University's goals. They articulated the elements; confirming and refining them with the University to ensure that they aligned with and captured the vision of the University of Minnesota's Housing and Residential Life as well as Dining Services.
Learning
How can a re-envisioned Sanford Hall better facilitate learning for students on campus?
Living
What role does a 21st-Century dining hall play in the livelihood of students on campus? What other dining areas are successful and what lessons can be learned?
Connecting 
What are the University's assets? What connections can be made to campus and community?
Preservation
What elements are necessary to preserve? Why?
Enhancement
What can be enhanced in the existing dining hall?
Transformation
What elements need to be transformed for the dining to be relevant, attractive and fun for students?
Many of these objectives matched with the University's and a few core objectives stood out for this specific project.
The first objective focuses on student interaction with the dining hall. This includes thoughts about making it more inviting, aesthetics, understanding peak usage times, and re-imagining the experience within and around the dining hall.
The second objective aims to improve existing systems and outdated or non-functioning equipment.
For the University of Minnesota, this project was as much about operations as it was about physically altering the dining hall. Throughout the pre-design and schematic design phase, Cuningham Group worked with the university to address concerns and provide them a new-Century dining experience for their students.