NEXT Century Learning Environments
Cuningham Group has decades of experience designing PK-12 learning environments across the country that spark wonder, joy and curiosity for all students. Collaborative design is the hallmark of all of our work, going to back to the early 1970s when John Cuningham received a grant from the Ford Foundation and created Consensus Planning, an interactive, planning model which set the foundation for everything the firm has accomplished in educational design.
"It draws out the values, vision and unique assets that exist in every community to influence the design process, and the design outcome, in ways no other can," says Cuningham Group President Tim Dufault. "Our schools do not have a 'Cuningham style,' they reflect their communities and their vision for learning."
---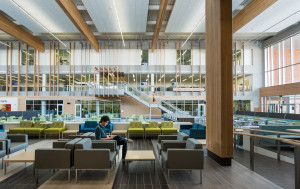 Alexandria Area high School features open floor plans, daylighting, mobility, and flexibility. The design evolved from a large-scale public process with the community, students and administrators, resulting in a model 21st Century environment ready for the future of education and vocation. The strong community engagement process is paying dividends: business partners get directly involved in educating the future workforce and residents enjoy participating in community education courses and attending events and performances. The project was a Finalist for the 2015 James D. MacConnell Award.
xxx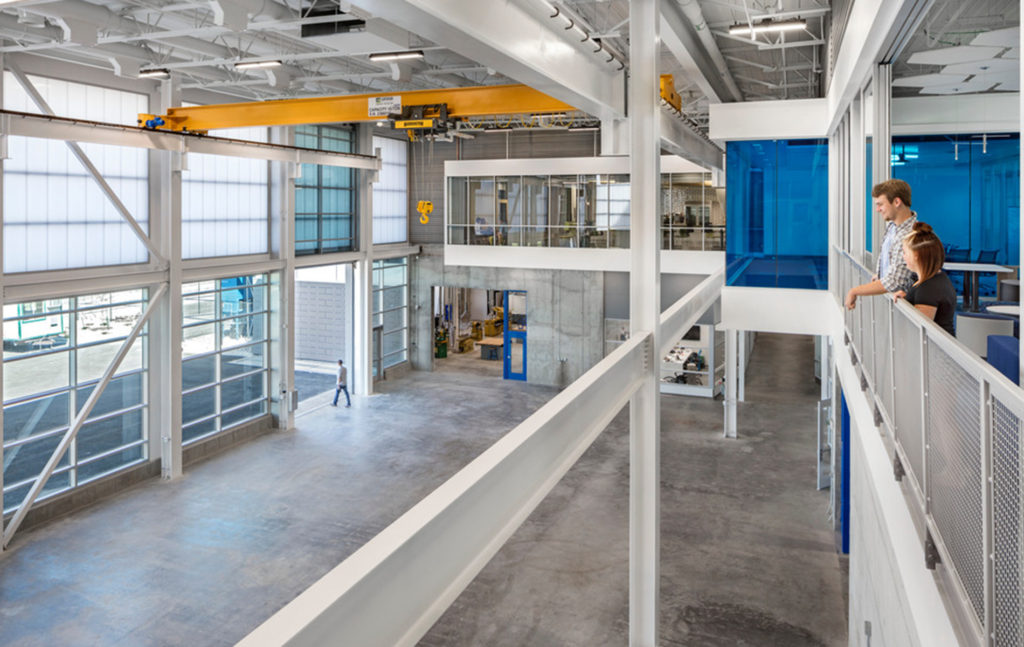 Natrona County Public School's Pathways Innovation Center and Roosevelt High School, two schools that share one building, was designed to engage high school students and provide innovative, personalized learning opportunities that will prepare them for success beyond high school—whether it's moving on to college or high-skilled trade careers. The project has received many awards, most recently the Project of Distinction by the Association for Learning Environments (A4LE).
xxx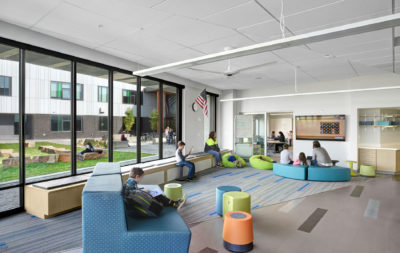 Opened in 2017, Meadowlark features flexible learning spaces, including classroom areas, small group break-out spaces and individual learning nooks. Instead of the typical design of halls and individual classrooms, Meadowlark was built around learning communities. Each learning community can support up to 150 students and encompasses two grades. It was designed to exceed the energy code and is Net-Zero Energy Use-ready.