Re-Imagining the Library Media Center for Next Century Learning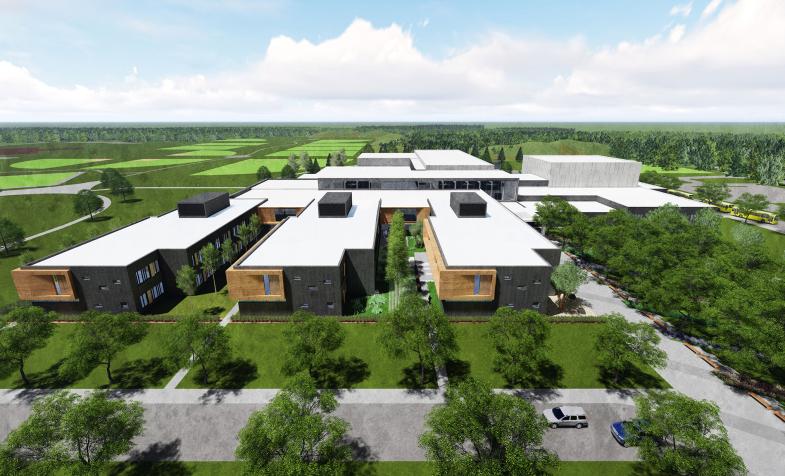 Re-Imagining the Library Media Center for Next Century Learning
New Sartell High School Will Feature Cutting-Edge Learning Labs, Maker-Spaces
Empower Students and Spark Creativity
Sartell-St. Stephen Independent School District, located in Central Minnesota, is one of many school districts across the country that are recognizing a need to dramatically evolve traditional learning spaces and media centers to meet the needs of Next Century learners.
Cuningham Group Architecture and IIW Minnesota are partnering with the school district to construct a new 1,350-student high school opening in the fall of 2019. Early in the building design process, the school's staff and community recognized a need to create innovative and collaborative spaces to best foster next-century learning. Reimagining the traditional classroom and library/media center settings for the new space were pivotal design concepts for the new high school.
Evolution of the Design and Use of Media Centers

Media centers have historically served as a centrally-located hub of learning and activity, but today's media specialists, school leaders and designers are recognizing that as technology continues to evolve, designs need to incorporate flexible learning environments and offer skill-based learning opportunities, empowering both students and their instructors.
"For a long time, libraries were the centers of knowledge, and computer labs were largely windowless spaces that weren't connected to the rest of the school," said Cuningham Group Principal Judy Hoskens. "Our goal is to break out of that traditional mold and create spaces that are accessible and designed to meet a changing world."
The new Sartell High School design features Learning Neighborhoods that are connected by "bridges" to more specialized programs. "From early on, staff and students wanted to create vibrant and engaging places to collaborate and create," said Sartell High School Principal Brenda Steve. "Cuningham Group guided our process to take this blueprint of an idea to the construction of Learning Neighborhoods and Learning Labs."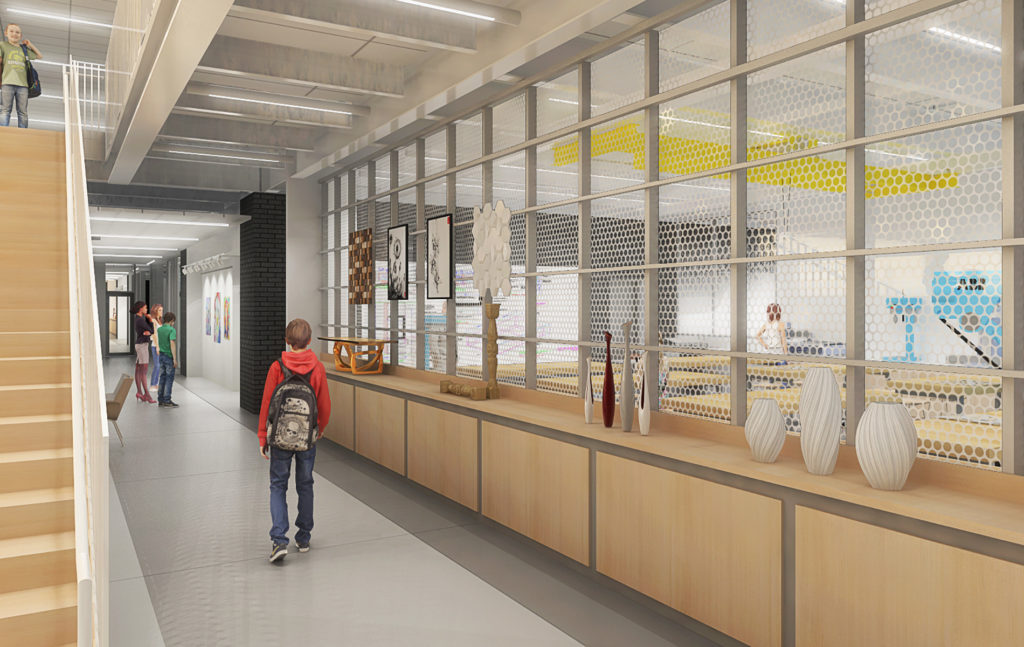 By bridging general learning to advanced opportunities, the flow of the learning progression is visible and interactive, allowing students to collaborate, share and present. "The design for the high school is intended to celebrate learning by creating environments that are open and connected," said Tyler Whitehead, an architect with Cuningham Group.
Engaging School, Community in Design and Programming
The design and programming of the school came out of a comprehensive community engagement process. Cuningham Group worked with a planning committee that consisted of more than 70 members representing all major stakeholder groups in a series of workshops where they shared their vision, standards, criteria and priorities for the Sartell-St. Stephen School District's facilities over the next 10 to 15 years.
"The staff and students provided an amazing amount of creative, thoughtful and forward-thinking input into how the media and classroom spaces should be designed," Whitehead said. "They saw an opportunity to design varied and branded spaces for student learning. Instead of having one central media center, they suggested three technology-focused learning labs. Flexible learning spaces are nestled within the Learning Neighborhoods, Student Commons and Learning Labs. They are quiet environments for students to work on school projects or pull a book off of one of the many reading collections dispersed throughout the school."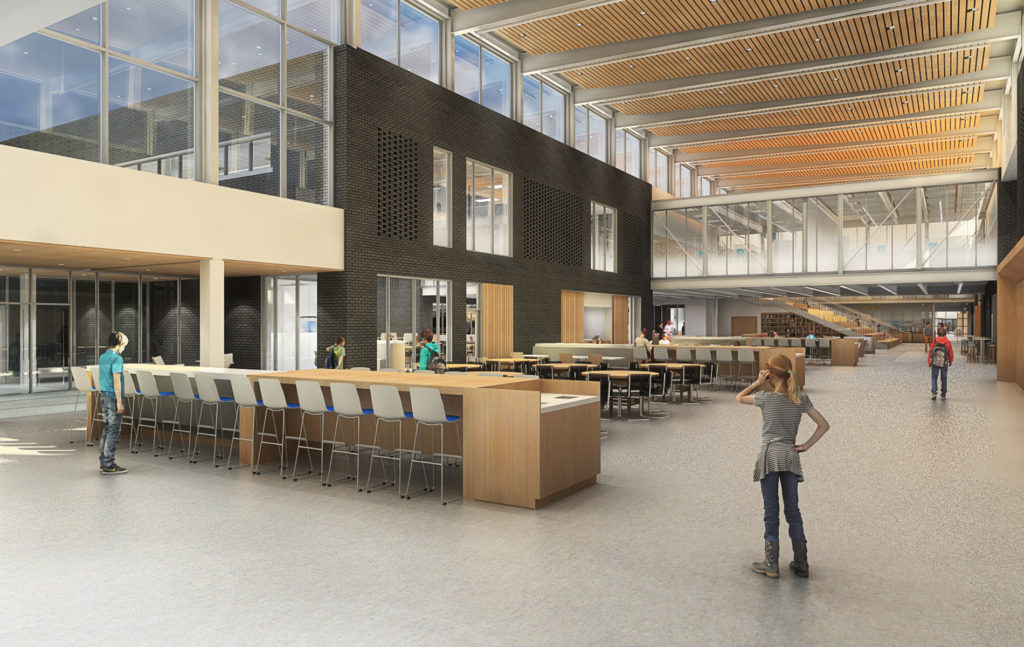 Specialized Learning Labs

Sartell High School will have three specialized Learning Labs located between each Learning Neighborhood. The labs will be utilized by students taking either Career Technology Education (CTE) or traditional courses:
Cloud (computer programming, graphic design and cartography)

Visual (video production and recording studios)
Design (prototyping, laser cutters, 3D printers, and robotics).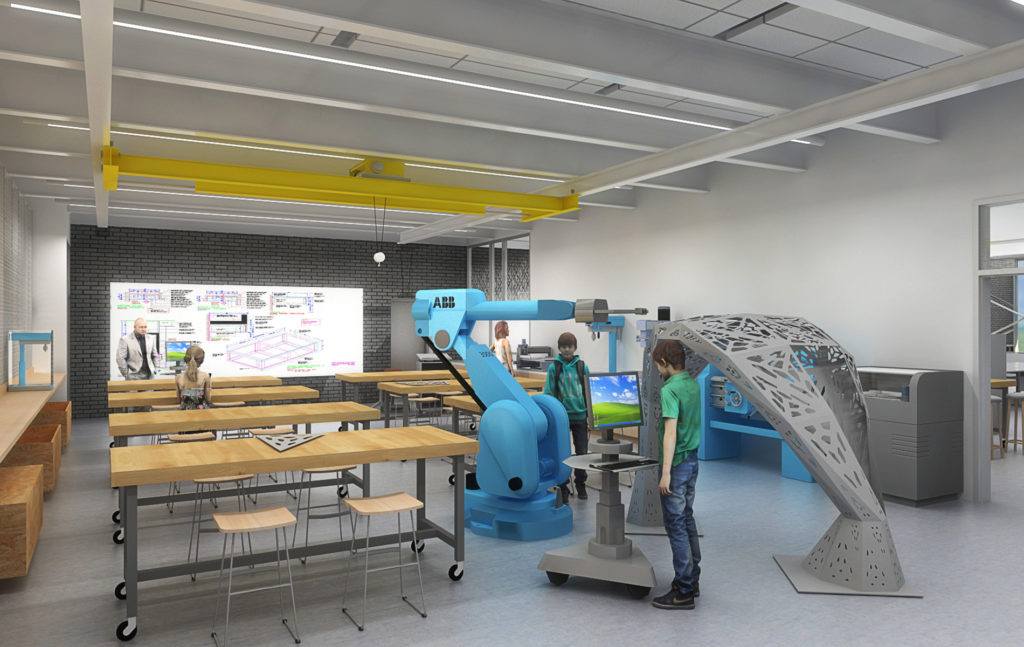 "The Learning Labs provide students with the tools to create and generate ideas and encourage them to be actively engaged in the design of their own learning. The labs are encased in glass, providing a literal window into learning. It is an exciting opportunity to allow all students to showcase their work with the entire school," said Assistant Superintendent Kay Nelson.
"We are looking forward to add such a vibrant new school to continue our tradition of educational excellence in the Sartell-St. Stephen School District," said Sartell Superintendent Jeff Schwiebert. "We are grateful for all of the community, staff and student input and support as we prepare for the future."