Colorado Named Among Top 10 LEED States, Aspen Community School Featured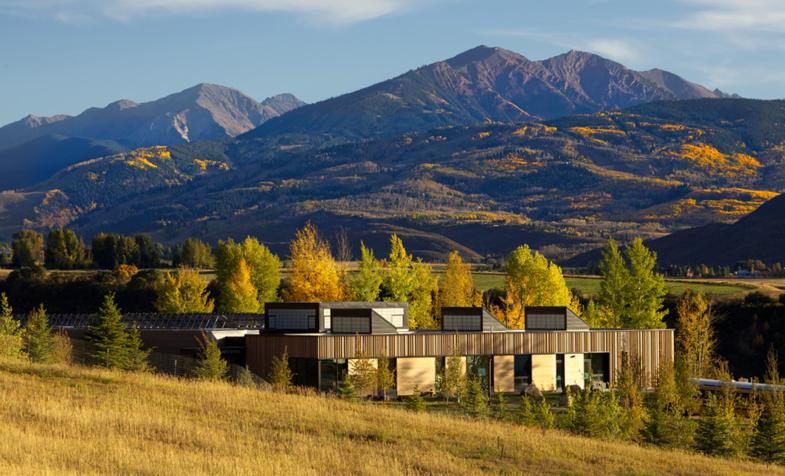 Colorado Named Among Top 10 LEED States, Aspen Community School Featured
USGBC (United States Green Building Council) released the annual list of the Top 10 States for LEED® (Leadership in Energy and Environmental Design). The list ranks states in terms of certified square feet per resident in 2017. The list draws attention to states throughout America that are making significant strides in sustainable design, construction and transformation at the building level and opens up conversations around community and city-level accomplishments in sustainable development. LEED®-certified spaces use less energy and water, save money for families, businesses and taxpayers, reduce carbon emissions and create a healthier environment for occupants and the community at large. Now in its eighth year, the list is based on 2010 U.S. Census data and includes commercial and institutional green building projects that were certified throughout 2017.
Colorado came in 10th place with 2.27 square feet per capita and 76 projects certified in 2017. Among those projects was Aspen Community School located in Woody Creek, Colorado, and designed by Cuningham Group. Aspen Community School was awarded LEED® Gold Certification in April 2017.
The K-8 public charter school, which is operated by Compass for Lifelong Discovery, was designed by Cuningham Group in collaboration with Studio B. LEED® Gold Certification was a requirement for Compass to receive state funding through Colorado's Building Excellent Schools Today (BEST) program. Our project team reached this high standard, achieving all 19 points available for energy efficiency. Given the site's cold, harsh winter weather, a holistic combination of energy conserving measures were needed, emphasizing occupant comfort and satisfaction above all else.
To meet the sustainability goals identified in the early workshops and the organization's budget, we worked with Compass to pursue a grant through the Aspen Community Office for Resource Efficiency (CORE).  The CORE grant helped Compass meet the costs for a 39 kW PV array, boiler upgrades, LED lighting and controls, energy dashboard, and further upgrades to the building envelope.
[slideshare id=86975091&doc=top-2010-20states-20for-20leed-202017-180131141424]