Mark Tiscornia To Lead Cuningham Group Architecture's Phoenix Healthcare Team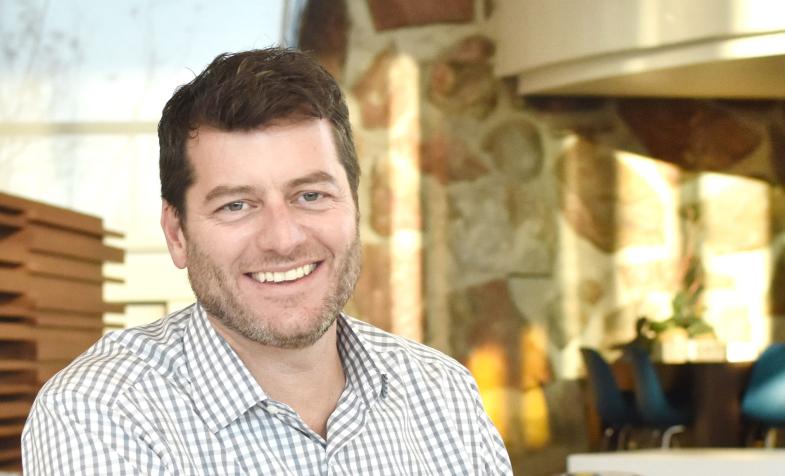 Mark Tiscornia To Lead Cuningham Group Architecture's Phoenix Healthcare Team
New Principal Brings Extensive Healthcare Design Expertise to International Firm
Mark Tiscornia, AIA, ACHA, LEED AP BD+C, has joined Cuningham Group Architecture as Principal and will lead the firm's Heal team in Phoenix. Tiscornia has extensive experience executing complex healthcare design projects and has made a positive impact in the Southwest and California working with notable clients including Cedars- Sinai Medical Center, Stanford Children's' Hospital, and Sutter Health.
"We are thrilled that Mark will lead our Cuningham Group Phoenix Heal team," says Tim Dufault, FAIA, LEED AP, and the firm's President and CEO. "Not only does he bring strong leadership, but he has extensive experience in the planning, designing and construction of many large-scale and complex healthcare projects."
In addition to leading the Phoenix team, Tiscornia will work across all of the firm's offices to broaden and strengthen Cuningham Group's position in the healthcare marketplace. The firm is dedicated to designing healthy communities through research, innovation and experience-enhanced solutions. In addition to currently designing the largest emergency department in the Middle East, healthcare clients include Banner Health, Dignity Health, HonorHealth, Mayo Clinic, Keck Medicine of USC, and Sharp HealthCare.
"I'm excited to join Cuningham Group," says Tiscornia. "I was compelled by the firm's great reputation in not only the healthcare industry but in all of its diverse market groups. I'm looking forward to expanding Cuningham Group's presence and am driven to providing high quality effective design solutions that meet the needs of our clients."